Switch Pro controller can be used to play PC games
Nintendo Switch's Pro controller actually works natively with PC games, but only when paired via Bluetooth.

Published Wed, Mar 1 2017 6:18 AM CST
|
Updated Tue, Nov 3 2020 11:56 AM CST
Nintendo's new Switch Pro controller can actually be used to natively play PC games--but only via Bluetooth.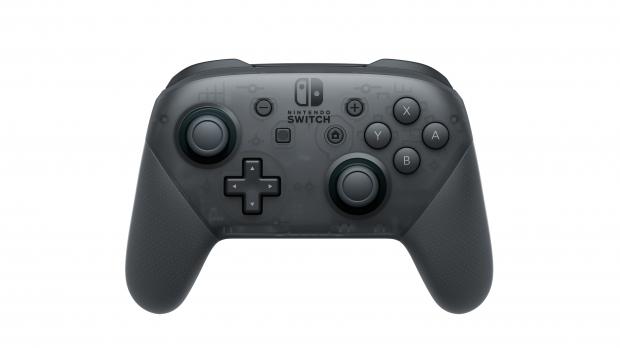 A PC will actually recognize a Switch Pro controller when hooked up via USB Type-C, however you can't actually play any games over the protocol. But if you pair the Switch Pro controller to your PC via Bluetooth, you can play games on PC or Mac. It even works on Android devices.
But there is one caveat: the Switch Pro is DirectInput not XInput, meaning it may not work in some games that were made for XInput controller mapping, such as The Witcher III: Wild Hunt.
One principal drawback is that the Switch Pro loses its Bluetooth connection when connected to a PC via USB Type-C So this means you can't actually charge the battery while you're playing PC games over Bluetooth. However since the Switch Pro controller has 40 hours of battery life, this shouldn't be a big deal.
The Switch Pro controller is recognized by Steam Big Picture mode, too.
The Nintendo Switch and the Pro controller will launch on March 3, 2017 for $299 and $79.99 respectively. Check below for a massive catalog of Nintendo Switch coverage.
Everything we know about the Nintendo Switch:
Related Tags