Nintendo Switch is the gamer's dream, says Hideo Kojima
Nintendo will disrupt the market with the Switch, but it's also somewhat contradicting the system's core tenants in two key ways.

Published Mon, Feb 6 2017 2:41 PM CST
|
Updated Tue, Nov 3 2020 11:56 AM CST
Nintendo's new Switch handheld-console hybrid is all about one thing: giving players freedom to play games on a console and a handheld in one device. Major players in the games industry including Microsoft and Sony have taken notice--and even Metal Gear Solid creator Hide Kojima has said the Switch is the "gamer's dream."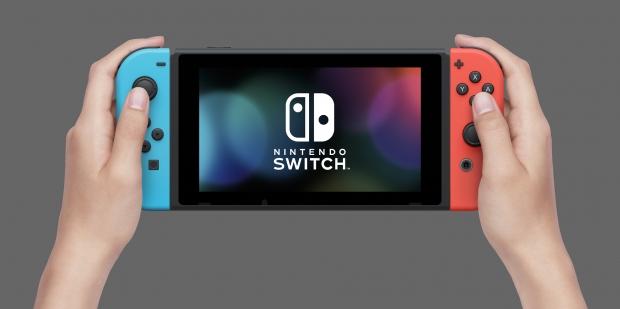 As someone who owns a PS4, Xbox One and a PC, I know all to well the frustrations of re-buying multi-platform games. Microsoft has made great strides for consumers by giving free Xbox One copies of Windows 10 games with Play Anywhere, but all-in-all publishers love the idea of you re-buying games on a different platform (look at Rockstar with GTA V).
But Nintendo has just disrupted the market with its new transforming console-and-handheld Switch games system, and this disruption could trigger a massive change to gaming platforms as a whole, ushering in a new wave of unified hardware and software.
Speaking with IGN, Hideo Kojima went so far to say the Switch is the gamer's dream, and that it fully realizes his original vision for Transfarring--which ultimately lead to Sony's Remote Play with the PS Vita.
"You might be familiar with the fact that for a previous game that I did, we had a specification that we called 'Transfarring' where you could take the saved data from the PS Vita and move it over to the PS3 and back and forth like that.
"I believe [Switch] is an extension of that idea. The fact you can play something at home and take it outside, this is the gamer's dream. The Switch is an evolution of that."
"Conceptualized by Hideo Kojima, Transfarring allows saves to be transferred from home console to portable and vice-versa to continue playing anywhere."
Read Also: Nintendo Switch hardware specs revealed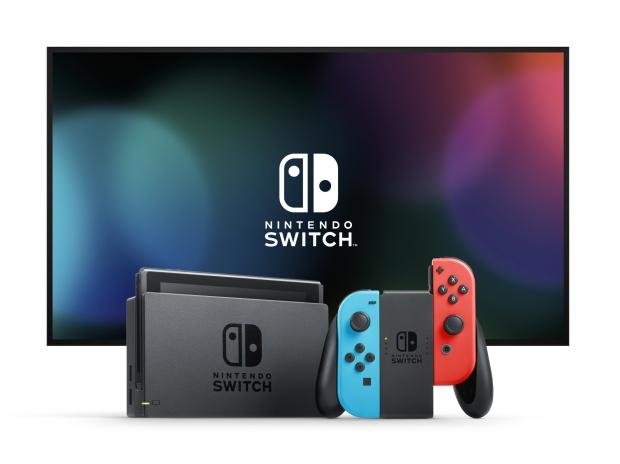 Kojima went on to make a bold statement that all games will soon be on the cloud, and you'll be able to play any game on any device eventually--despite the huge explosive effect that would have on the games industry as a whole.
"I feel like cloud technology is what everything will eventually move to," Kojima said.
"It's further behind right now than I think where people thought it would be at this point, but I think it will go there, and when the infrastructure is ready, you'll be able to play everything, on every device, anywhere. The Switch is the predecessor to this step."
It's curious Kojima didn't mention the Xbox and Windows 10 Play Anywhere program when referring to this as it's closer to the cloud-based framework than the Switch is.
"For example, often when you buy a Blu-Ray disc, it'll have a code on the inside for a digital version, so in the same respect you can watch it at home and then take it on the go on your tablet and smartphone. This is how movies and TV are moving, and this is how games should go."
While that might be great for gamers, publishers and developers would absolutely hate that idea. It'd take a rather steep subscription plan model for this to even work out.
Furthermore, Nintendo has actually gone against these transformative core tenants with the Switch in a few ways.
Read Also: Nintendo Switch battery life analysis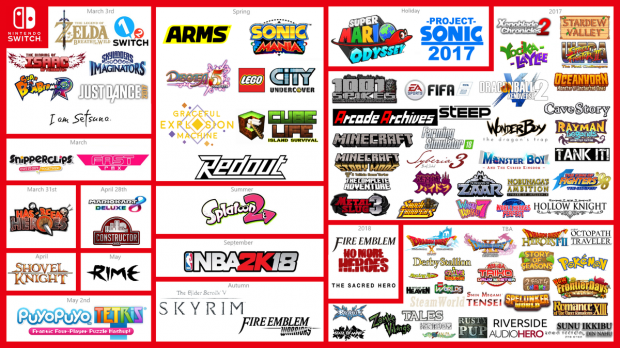 Although the Nintendo Switch essentially merges three forms of gaming into one--handheld, console and mobile--it's still not a real unified system for Nintendo. In two key ways the Switch actually keeps the current market going rather than disrupting it, and this strange duality manifests in both hardware and software.
In regards to hardware, we have the Nintendo 3DS. The 3DS will still be secular and closed-off from the Switch despite being directly relating and almost competing with the device, offering separate exclusive games that probably won't ever cross over to the new system.
When it comes to software, the Nintendo Switch will have quite a few cross-platform games that players likely already own on other platforms, including Shovel Knight, Minecraft, Binding of Isaac: Afterbirth, 1001 Spikes, I Am Setsuna, and even Skyrim.
It's clear that Nintendo is trying to make a pioneering push towards a new kind of all-in-one hybrid system, but it's not ready to go all-in on the plan. It's a smart move to be honest, but we have to be aware of the contradictions this plan presents, especially with the 3DS' longer lifespan.
In any case, the Nintendo Switch will launch on March 3, 2017 for $299. Check below for a massive catalog of coverage for more info on the hybrid system.
Everything we know about the Nintendo Switch:
Related Tags