Nintendo Switch supports 2TB Micro SDXC cards
Nintendo officially confirms the Switch will support Micro SDXC cards up to 2TB in size, but that memory may cost more than the console itself.
Published
|
Updated Tue, Nov 3 2020 11:57 AM CST
2 minutes & 53 seconds read time
Nintendo has officially confirmed that its new Switch console-handheld hybrid will support the SDXC specifcation's maximum capacity, meaning memory cards up to 2TB in size will be compatible with the Switch.
The Switch tablet only has 32GB of on board flash memory, and a single game--Zelda: Breath of the Wild to be exact--can take up half of the console's memory. But Nintendo gets around this obvious storage shortage by allowing users to slot in a Micro SDHC or SDXC card to boost storage space. This is a blessing, but it could also end up being a curse for gamers who want max storage--these cards can be pretty expensive, especially the 2TB options that aren't even out yet.
Now Nintendo has given Game Informer an official statement, saying: "Nintendo Switch is compatible with the SDXC standard, which supports up to 2TB. (Note that 2TB cards are not yet on the market, but the system will support them when they are.)"
Before you get too excited, keep in mind MicroSDXC cards can be rather expensive, especially if you opt in for premium brands.
Read Also: Nintendo Switch hardware specs revealed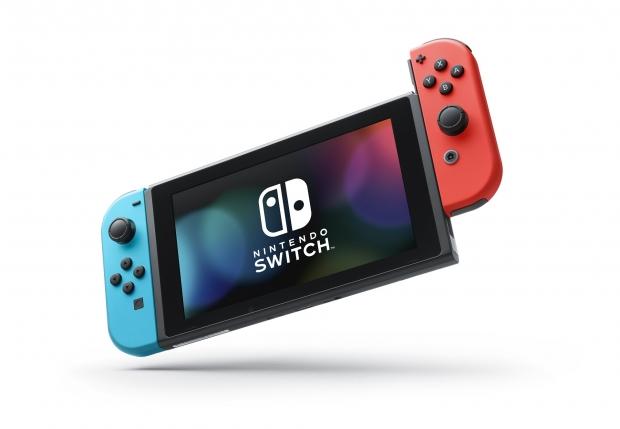 Samsung's 256GB SDXC EVO Select card can blast 95MB/sec transfers but costs $199, but a SanDisk 200GB SDXC only costs $69, so you definitely have options.
I also found a 512GB SanDisk Ultra with 48MB/sec transfers for $100. This should give you an idea of what to expect to pay for this kind of high-end Micro SD card memory.
I was unable to find any officially branded Micro SDXC cards in 1TB capacities, and the 2TB capacities aren't yet available to consumers either. But once they do roll out, I expect them to be even more costly than the Nintendo Switch's $299 price tag.
So the Switch will support cards with these capacities if you can afford them. This just all depends on whether or not you want to go digital or physical, and even if you go digital, I think 128GB or 200 - 256GB will be fine. Remember the Nintendo Switch games are around 5GB - 16GB in size, so don't be too alarmed.
Also the games come on flash memory-based GameCard cartridges, so there's no need to install them onto your system.
If you do want to pick up a good SDXC card, I'd say go with the cards I linked above. If you want insane transfers, Samsung's EVO Select cards are there, but you'll pay a premium for them to be sure.
The Nintendo Switch releases March 3, 2017 for $299.
Read Also: Nintendo Switch to get paid online subscription service
Related Tags