Zelda: Breath of the Wild is about doing things your way
The new Zelda isn't a 'single road' and will allow gamers to solve puzzles in their own way--no playthrough will be the same.

Published Mon, Feb 6 2017 12:31 PM CST
|
Updated Tue, Nov 3 2020 11:56 AM CST
Zelda: Breath of the Wild isn't just open world, but open altogether. There's no set path or set road, or one way to do something. It won't have any one equation to solving puzzles, tackling quests, or besting baddies in battle: the game will offer tons of different ways to experiment, ensuring that players do things their own way.
Now that Breath of the Wild is finished and ready to be shipped alongside the Nintendo Switch on March 3, game director Hidemaro Fujibayashi has delivered some interesting answers in a recent Famitsu interview.
We haven't heard anything from Fujibayashi on the project--likely because he's been busily working on the game for the past five years--so this is a rare treat, one that really highlights the core tenants of what Breath of the Wild actually is.
"There may have been a "single road" to the LoZ games so far. But this time there will be a lot of solutions for one question. Including some we didn't even imagine during the development. Every time one solution was discovered, it surprised even the developers that you could do it this way," Fujibayashi said in the interview.
Read Also: New Zelda is based on three words 'climb, live, protect'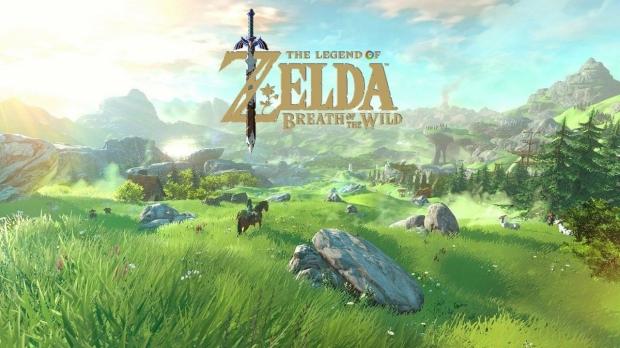 The director went on to affirm that everyone can and likely will play the game differently, offering a kind of unique multi-faceted approach that stamps a player's identity into the game itself.
How you play is determined by you, how you think, how you explore, what methods you take to combine Link's skills, weapons, and the dynamic physics system.
There is no one singular way to do solve a dungeon or beat enemies any more, and no real "best method":
"During development, the staff often developed the game and at the same time test it. Even when we were doing the same scene test play, the the conversations were different. "I did it this way." "What? I did it that way!" So many times after knowing the way others did it, it felt like "Oh! I didn't came up with that." And this is the part I would like you all to experience."
Fujibayashi called dynamic interweaving webwork of complex, multi-variable experimental interaction this the "multiplication of playing experiences," which is actually tied to the core foundation of the game itself. This game will be radically different to any other Zelda game in that respect--less purely methodical, more unique, fresh, and personal.
"Through thinking about "what is a Zelda game should be", we were able to define a Zelda game to be a game with moments when you engage a dungeon, a question, the surrounding of unknown puzzles, and also the surprising moments when you finally solve them.

"After keeping those basic elements, we started some conversations such as: "Can't we play the way we used to play in the dungeons now on the field?" Or on the contrary: "It might also be interesting if we play the way we used to play on the field in the dungeons?"

"This is a kind of multiplication of playing I mentioned before.

"Players could get through a puzzle by method 1, method 2 or change method 3 into method 4, even completely different method A or B. It naturally differed a lot from other Zelda games. We just simply tried to change the "I am getting tired of another routine of Zelda" experiences."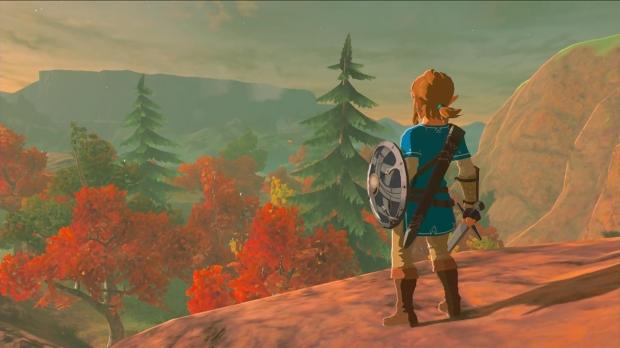 In other Zelda news, it appears that Breath of the Wild's massive world is actually an estimated 60% bigger than Skyrim, so expect to do a ton of climbing, living and protecting.
Nintendo's Eiji Aonuma also discussed the game's complicated and expansive dynamic physics system, which will be realistic enough to maintain awesome feats like snowboarding on Link's shield or gliding above high windswept canopies with the sailcloth.
You can even chop down trees to make your own makeshift bridges, and even harm enemies with felled trees.
The Legend of Zelda: Breath of the Wild will launch simultaneously on Nintendo Switch and Nintendo Wii U on March 3, 2017.
Related Tags