Devs can 'easily' port PC games to the Nintendo Switch
'Nintendo's software developers have mastered Unreal engine, and their skills can now be compared with those of Western developers'
Published Feb 7, 2017 1:31 PM CST
|
Updated Tue, Nov 3 2020 11:56 AM CST
8 minute read time
Nintendo has made a strong effort to ensure its new Switch handheld-console hybrid supports modern games engines and APIs like Unreal Engine, Unity and Vulkan, giving developers tons of powerful and flexible options. Nintendo exec Shigeru Miyamoto affirms that porting cross-platform games onto the Switch can be done 'easily,' and adapting a PC game to the Switch would only take a year.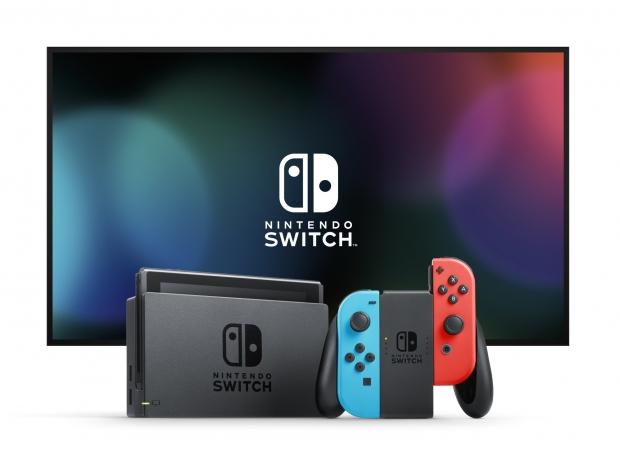 "Third-party developers who are making software for PC can now easily adapt that software to work on our platform. In the current development environment, I'd say that it would take less than a year for them to port a PC game to Nintendo Switch," Miyamoto said during Nintendo's Corporate Management Policy Briefing.
Miyamoto goes on to proudly state that the company's devs have "mastered" the flexible toolsets like Unreal Engine, and that Japanese devs are now on par to Western games developers:
"This ease of software development has also been felt by Nintendo's internal developers.
"Also, even though game software developers in the U.S. and E.U. are often said to have superior skills to their Japanese counterparts when it comes to software development techniques, Nintendo's software developers have mastered state-of-the-art technologies such as Unreal engine, and their skills can now be compared with those of Western developers.
"Our developers are more excited than ever to create software."
Read Also: Nintendo Switch hits High 1080p Unreal Engine 4 preset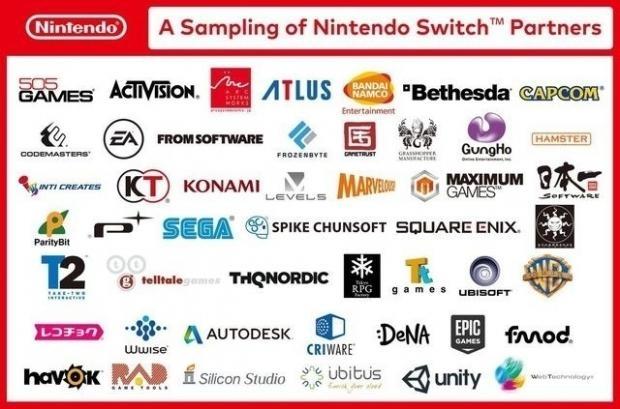 Nintendo's flexible toolset has attracted a massive wealth of powerful publishers and developers across the games industry, with key forces like EA, Ubisoft, Activision and Square Enix all pledging support for the Switch.
In fact, Electronic Arts has praised Nintendo for actually listening to publishers this time around, and actually used feedback from key dev teams to help shape and mold the system's toolset and hardware.
"I think Nintendo Switch will put Nintendo at the forefront of the game industry once again. Their approach is quite different from anything they've done in the past - they've listened to EA, Activision, and other companies since the beginning of the Switch's development, so we've been involved throughout the whole process.
"They teamed up with us because they wanted to guarantee the console would be successful. Doing business with Nintendo is very important for us," EA Executive Vice President of Electronic Arts Patrick Soderlund said.
The transforming handheld-hybrid currently has over 100 games in development from over 70 developers, and we can't wait to try the system out when it ships in March.
Read Also: Nintendo Switch hardware specs revealed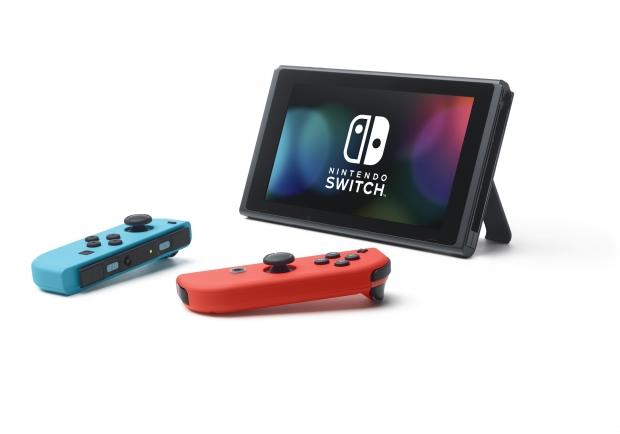 But it's not just about the software.
The Switch is powered by a highly-customized NVIDIA Tegra SoC to ensure high fidelity graphics scaling, optimum battery life, and the most important aspect of all: being able to switch between the two major modes to facilitate both a handheld and console gameplay experience.
Armed with NVIDIA's custom-built Tegra, the Switch can hit 1080p gaming while docked and adequate 1280 x 720 gaming while taken on-the-go, while maintaining the specific GPU and CPU performance scaling required for each mode.
The Nintendo Switch releases on March 3, 2017 for $299. Check below for a massive catalog of everything we know about the system so far.
Everything we know about the Nintendo Switch:
Related Tags