Considering the main selling point of the Nintendo Switch is taking your "console-quality gaming" on the go, battery life is extremely important. While Nintendo has delivered basic battery life ratios, no in-depth specifics were really given. In an attempt to get more perspective on the Nintendo Switch's battery and usage life, we analyze information gleaned from FCC filings and Nintendo's own website.
Based on our analysis findings, we've concluded the Nintendo Switch doesn't support USB Type-C quick charging capabilities for dramatically faster recharges, although the actual USB Type-C protocol supports USB Power Delivery 2.0, which can transmit up to 100W of power over a Type-C cable. We've also concluded that the Switch will charge faster when directly hooked to the AC adapter versus cradled on the dock.
Nintendo's Japanese site revealed that the Switch has a non-removable 3.7V/cell 4310mAh battery. This capacity isn't bad, but it's not necessarily great; a dedicated gaming system with a 10-point capacitive touch 6.2-inch 720p display would benefit from a ~5000mAh+ battery for optimum battery life.
Read Also: In-depth Nintendo Switch battery/power analysis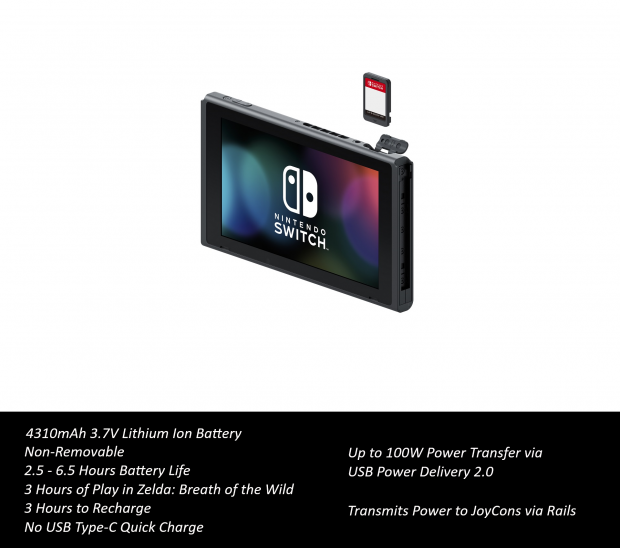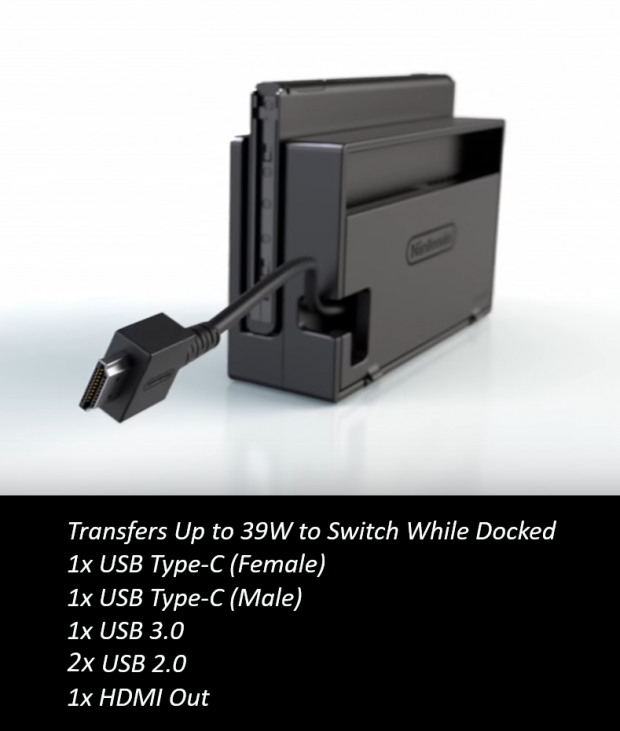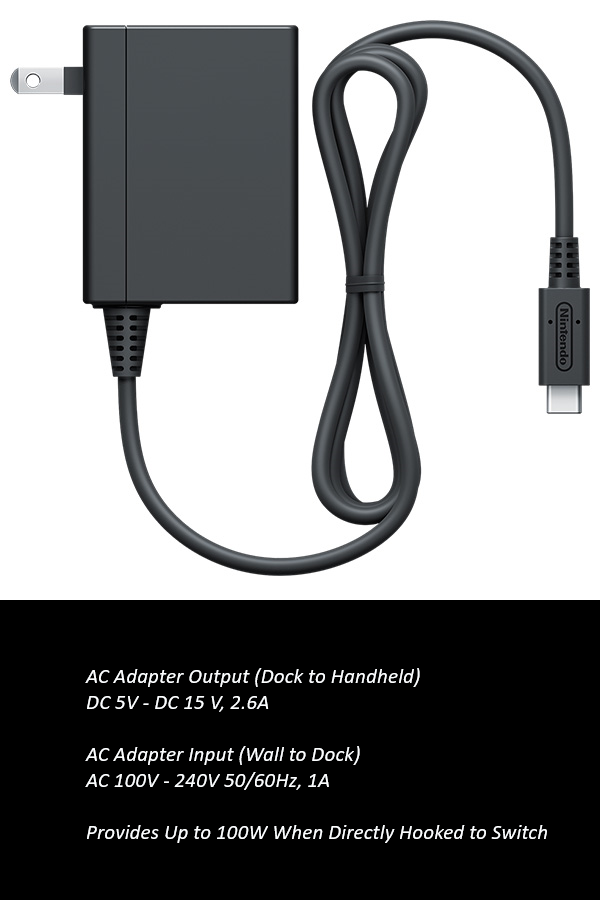 Nintendo affirms that the Switch takes 3 hours to completely recharge its 4310 mAh battery. This isn't necessarily bad, but it does indicate no quick-charging capabilities over USB Type-C. Remember that Qualcomm's Quick Charge 3.0 tech is exclusive for devices that feature Snapdragon processors--not every device can leverage Quick Charge 3.0 by default.
However, USB Type-C by default supports up to 100W of power transfers via USB Power Delivery 2.0. This 100W isn't made for tablets or mobile devices--it's made to deliver steady consistent power to devices like laptops and monitors. So although USB Type-C could potentially deliver up to 100W of power to the Switch, it doesn't mean that the Switch's 3.7V 4310mAh battery will be able to absorb that much power and use it for recharging the cells.
It's also interesting to note that the Switch will charge faster when directly hooked up to the USB Type-C AC adapter than when charging on the dock.
AC Adapter output (from dock to handheld) DC 5 V - DC 15 V, 2.6 A - Switch has max power draw of 39W while charging on cradle*
AC Adapter input (from wall to dock) AC 100 - 240 V 50 / 60 Hz, 1 A - standardized power
*Basic formula to convert volts to watts is Watts = Volts x Amps, so we plug in the Switch's 15V times the 2.6A to get 39W, meaning the Switch will draw a max of 39W while docked.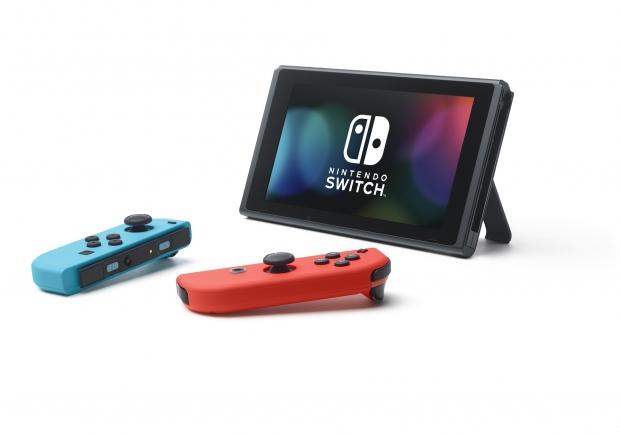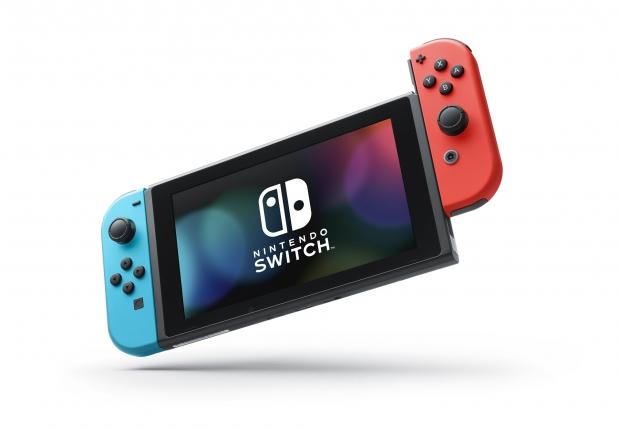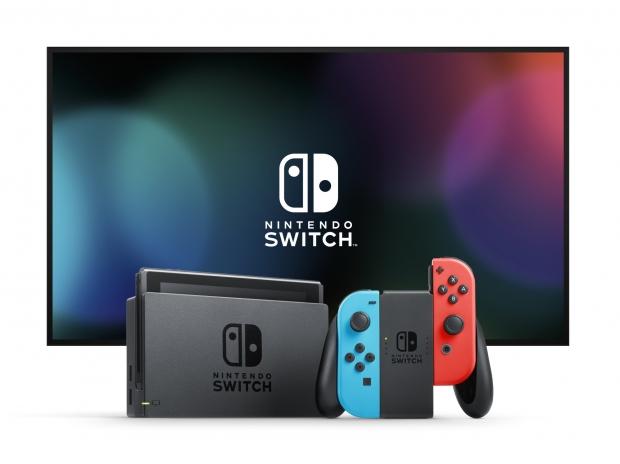 On top of these findings, there are other configurations to consider: players can play games on the Switch while it's charging in all of its modes, including Mobile Mode, Tabletop Mode (with a peripheral), and TV Mode (docked console play). It would be interesting to know how much power the Switch draws in to recharge its internal battery while it's be used for play, and how that could affect the recharge rates.
What's more is that the Switch dock will not only recharge the Switch, but provide power for up to three USB devices. The Dock has 2 USB 2.0 ports and a single USB 3.0 port that will all be supplied power through AC adapter power that passes through the dock. It'd be interesting to see how the recharge rates are affected while, say, three USB devices are being recharged--especially if some of the Switch's own Pro controllers were recharging over USB Type-C to Type-A cords.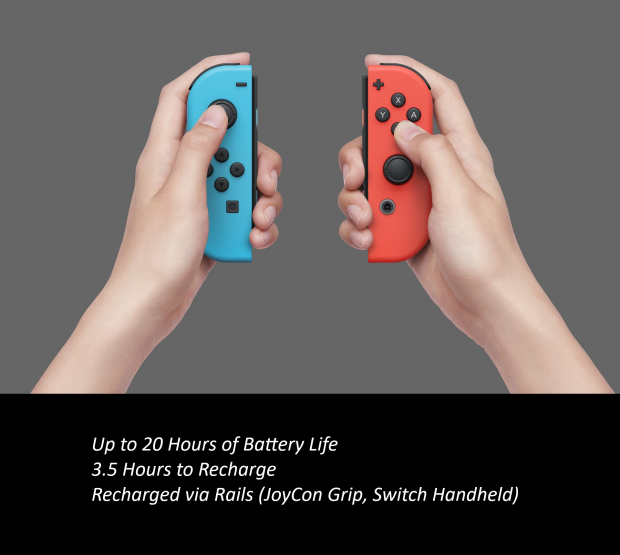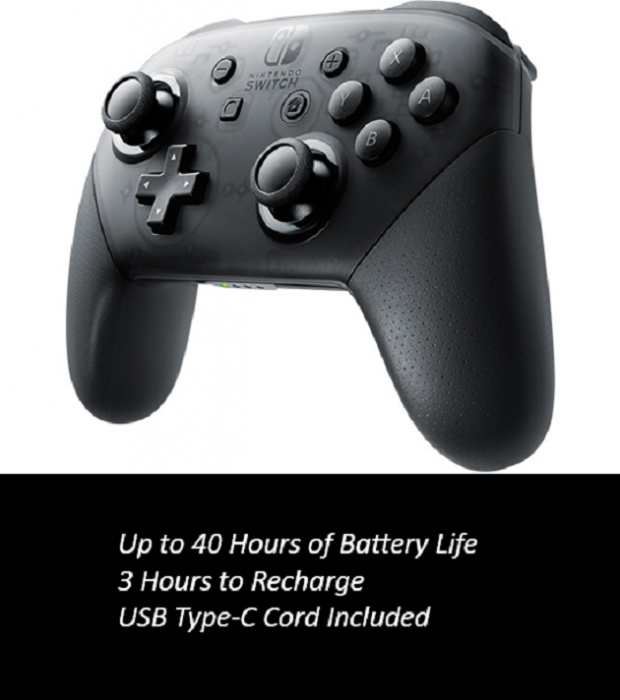 Finally, the Switch's recharge rates could be further affected by the attached JoyCons, which can use the Switch tablet's rails to recharge their internal batteries. I personally predict the Switch rail system will drip-feed a steady rate of power to the JoyCons, but they could have an affect on the actual recharge rates.
I don't expect Nintendo to deliver in-depth battery life and recharging information for the Switch and all its applicable hardware, however we have to acknowledge Nintendo's openness regarding the information it did reveal: this is a very un-Nintendo thing to do, and it's awesome that we're being educated properly about the upcoming hardware.