New Zelda is based on three words 'climb, live, protect'
Nintendo alum Eiji Aonuma says that three simple words are the main core of the massive new open-world Zelda game.
Published Jan 27, 2017 7:17 AM CST
|
Updated Tue, Nov 3 2020 11:56 AM CST
1 minute & 36 seconds read time
Beloved Nintendo exec and Zelda grandfather Eiji Aonuma has been working on Zelda: Breath of the Wild for the past four years. The game is a massive open-world expanse that represents tens of thousands of hours of work from countless developers, featuring a sprawling landmass filled with dynamic monsters and activities. But that doesn't mean it can't all be summed up in three simple words.
When asked to simplify the staggering behemoth that is the first real open-world Zelda game in a single sentence, Aonuma didn't hesitate. In fact, the internal dev team has been following three words as their core tenants when designing and building the game--in a sense, these three words are the very ethos of the land of Hyrule.
"Climb, live, protect. These are the three words used in advertising on the official Japanese website. It means exploring by climbing everywhere, living in harmony with the world around us and protecting something or someone to accomplish a mission. This is really the essence of this game," Zelda grandfather Eiji Aonuma said in a recent interview with French gaming site Gamekult.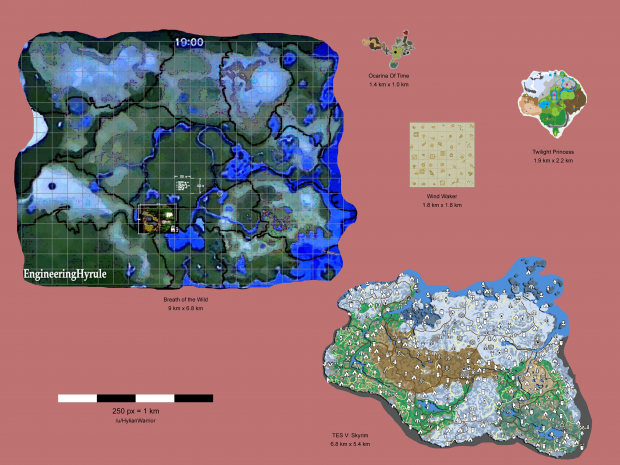 In other Zelda news, it appears that Breath of the Wild's massive world is actually an estimated 60% bigger than Skyrim, so expect to do a ton of climbing, living and protecting.
Aonuma also discussed the game's complicated and expansive dynamic physics system, which will be realistic enough to maintain awesome feats like snowboarding on Link's shield or gliding above high windswept canopies with the sailcloth.
Zelda: Breath of the Wild will be a launch game on Nintendo's new Switch system, which rolls out on March 3, 2017 (it also launches simultaneously on Wii U too).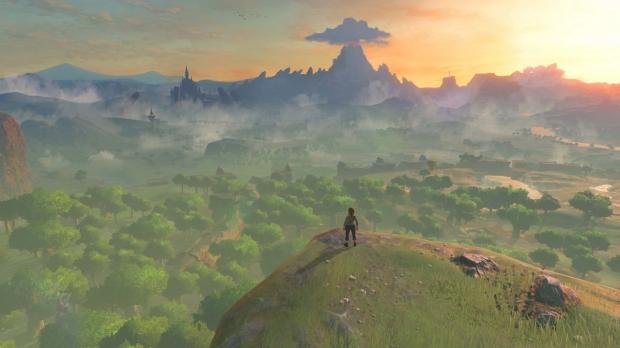 Related Tags