Nintendo exec Yoshiaki Koizumi has confirmed that the Switch handheld-console hybrid will support wireless Bluetooth audio headphones on-the-go via the console's built-in Bluetooth 4.1 connectivity.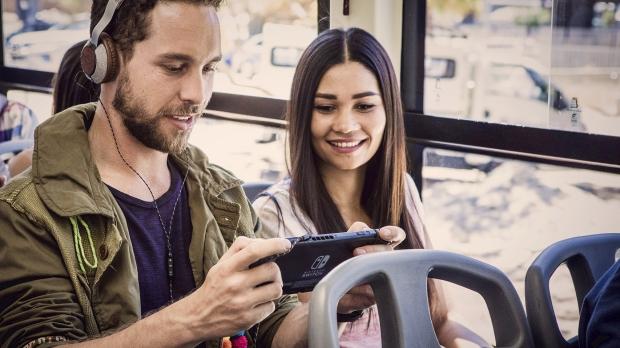 Mr. Koizumi told French video games site Gaming Stories that the Switch owners can use Bluetooth headphones for wireless convenience on the go.
The Nintendo exec also confirmed that the Switch's 3.5mm headphone jack can be used while the system is docked, and the system will channel out stereo audio through the port. This means you can still use existing headphones to play your Switch games in TV Mode while the system is docked for maximum performance on HDTVs.
"It is possible to use a headphone through the jack when the console is on its dock,"Koizumi said in a recent interview with Gaming Stories.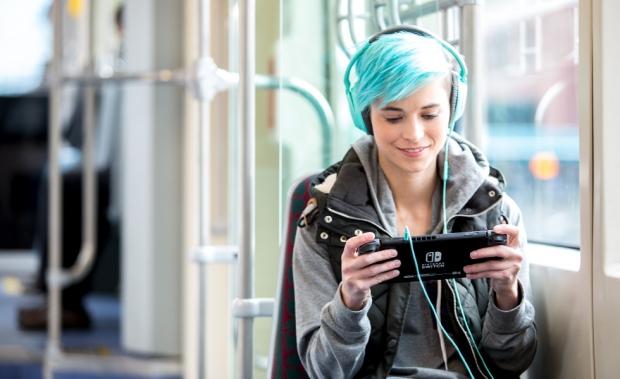 Now if the Switch supports wireless Bluetooth headsets, then why are the advertisements exclusively showing wired headsets while playing on-the-go?
A bit strange, but maybe it's a logical thing--if people saw someone wearing wireless headphones they might think they're not actually connected or tethered to the Switch.
But it does make me wonder.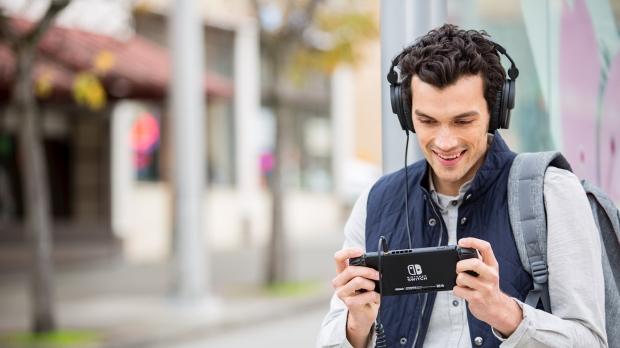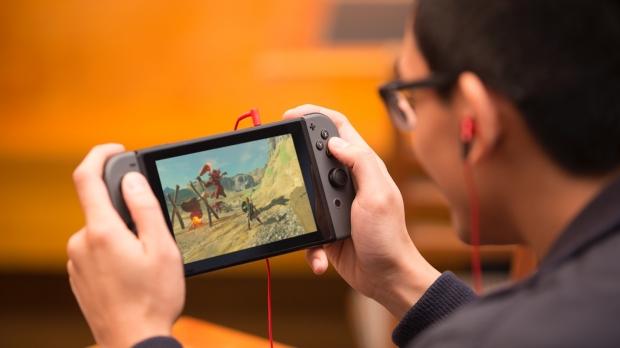 I personally thought the Switch's ability to channel audio through its headphone jack while docked was true for a while, especially since the Switch tablet's 3.5mm headphone jack isn't obscured when the system is cradled in the dock.
And audio companies like LucidSound are making the wired LS20 Amplified Universal Gaming Headset for the Switch. This was a big clue for me when the chat app/headphone worries started turning up.
Of course you'll need a long-ish cord depending on your living room to use traditional headphones in TV Mode, but the option is still great. For a more convenient alternative you could also grab a wireless Bluetooth headset. But I do wonder if a wireless headset would go out of range or not in a living room, so that'd be an interesting thing to test.
Read Also: Nintendo Switch uses 20nm Maxwell Tegra SoC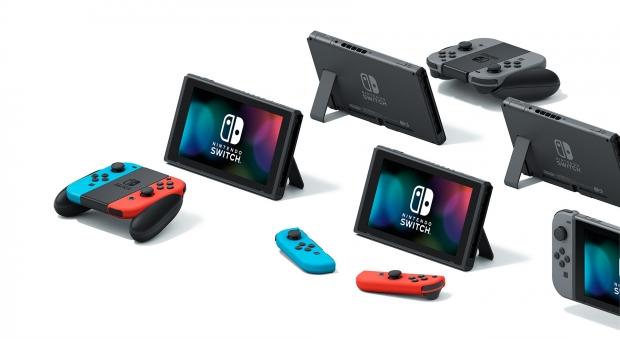 I also noticed something quite interesting when perusing the Nintendo UK site: Nintendo refers to the Switch's onboard 3.5mm jack as a "headphone mic jack" which may suggest the voice chatting app won't be the only option for online voice chat.
Now I do think the app will be required for lobbies, but I also think that the smartphone app will link with the Nintendo Switch, and we'll be able to choose between these following chatting options: hands-free chatting with the phone on speakerphone, chatting via mic wired directly to the smartphone, chatting via wireless Bluetooth headset+mic combo on the phone, chatting via wired headset on the Switch, and possibly even chatting with a wireless Bluetooth headset on the Switch.
Read Also: Nintendo Switch paid online service costs $26 a year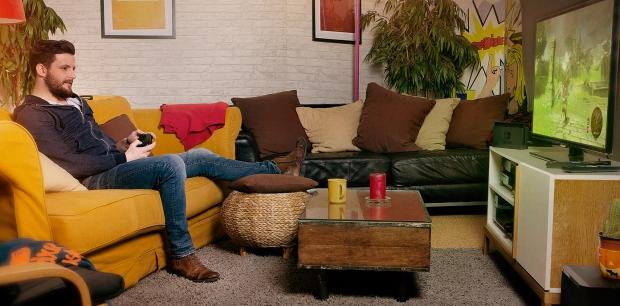 This could've been a slip up on Nintendo's part, but I think the company is keen on reversing any bad decisions to ensure the Switch goes off without a hitch.
However, we must remember Nintendo is taking caution with online interactions to preserve the family-friendly security of the platform, and these extra hoops we have to jump through adds extra layers of security to online interactions with other players.
The Nintendo Switch will release in just a few short weeks on March 3, 2017. Check below for a massive catalog of everything we know about the console so far:
Everything we know about the Nintendo Switch: