Nintendo Switch has 25.9 GB available memory, OS is 4GB
The Nintendo Switch's OS takes up about 4GB of space, leaving gamers with 25.9GB for games and content.

Published Feb 21, 2017 2:17 AM CST
|
Updated Tue, Nov 3 2020 11:56 AM CST
A gamer recently bought a Nintendo Switch early and showed off the system's startup screens, revealing that the console-handheld hybrid only has approximately 25.9 GB of the advertised 32GB of onboard memory will be available for games, downloads, and screenshots.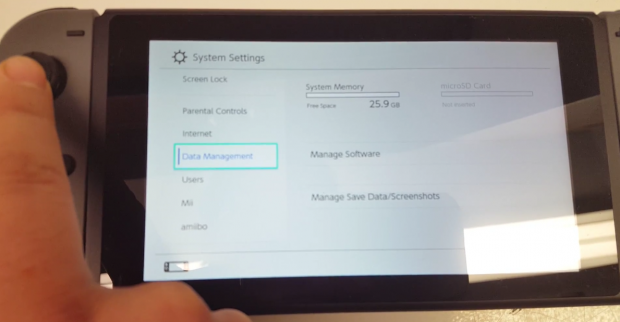 The Nintendo Switch is supposed to come with 32GB of flash storage. However, as any tecchie will tell you, the advertised memory isn't what you actually get (and here's why).
Given that a 32GB flash drive will only actually have about 29.8 GB of usable space, we can assess the Nintendo Switch's customized operating system takes up about 4GB of space by default, leaving about ~26GB left over for gamers to use (29.8GB - 25.9GB = 3.9GB).
To give you an idea of how much space this actually is let's say you plan to install Zelda: Breath of the Wild digitally on the Switch, which clocks in at 13.4GB. After installing that one game you'd have 12.5GB left over for other games--but fear not, Nintendo Switch games are rather minute!
The purpose of this coverage was to give you a better idea of what to expect from your console, especially if you plan to go digital and don't yet have an Micro SD card.
Read Also: Nintendo Switch may use 4GB LPDDR4 1600MHz RAM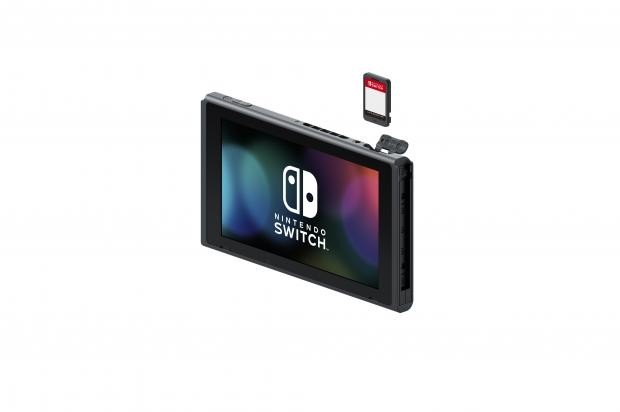 The Nintendo Switch supports up to 2TB Micro SDXC cards, however 1TB SDXC cards don't yet exist, and when they do they'll be rather expensive (in the $200+ price range).
But there's no reason to pay that much: you can get a high-speed 200GB SanDisk Micro SDXC card for $70, or even stick with a 64GB SanDisk Micro SDXC card for $15 that's almost just as fast.
To give you an even clearer picture on what to expect from the Nintendo Switch's digital install sizes, check below for a list of confirmed game sizes:
The Legend of Zelda: Breath of the Wild - 13.4 GB

Mario Kart 8 Deluxe - 7 GB

Snipperclips: Cut it Out, Together! - 1.60 GB

Disgaea 5 - 5.92 GB

Puyo Puyo Tetris - 1.09 GB

I Am Setsuna - 1.40 GB

Dragon Quest Heroes I·II - 32 GB

Nobunaga's Ambition - 5 GB
Remember that if you go physical you won't need to install your games onto the Switch, so you'll have 25.9GB to load up with screenshots and other content--and, eventually, video footage.
The Nintendo Switch launches on March 3, 2017 for $299. Check below for a massive catalog of everything we know about the console so far:
Everything we know about the Nintendo Switch:
Related Tags