Nintendo's new Switch handheld-console hybrid is about a core concept: being able to take the system anywhere on-the-go and being able to play with anyone you meet.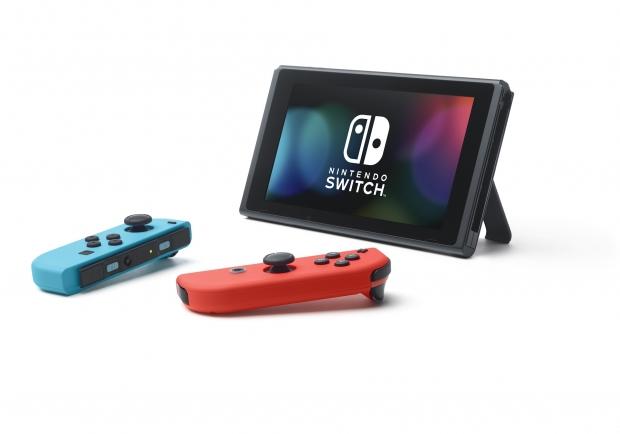 The Nintendo Switch is a revolutionary system. It combines multiple facets of gaming--mobile, handheld and console gaming--together in a tightly scaled ecosystem that easily swaps between multiple form factors. It can be taken on-the-go as a handheld, or docked in TV Mode for traditional console play. But it also does something more, something that will make it a sure-fire success: the Switch's detachable controllers make it a portable two-player arcade machine, essentially making it more accessible than most products out there today.
In the past, gamers could only play together on Nintendo's handheld hardware by swapping said hardware or if two players both owned the systems. The Switch changes all that; gamers can detach the JoyCons and hand one to a friend in Tabletop Mode.
According to Nintendo director Shinya Takahashi, this is the main core concept of the Switch: "We have walked many roads and really struggled before coming up with the concept," he said in a recent interview with The Wall Street Journal.
"We looked back at what Nintendo has done, and when you think about it, it's really been an amusement provider." As WSJ's Takahashi Mochizuki puts it: "The Switch's concept of playing games anywhere with anyone was born."
"When the concept was set, most of the Switch's basics came together quickly. Things like, you have to be able to take the controller outside, and you'll need two of them," the Nintendo exec affirmed.
The Switch was built around this mobility and play sharing--hence the JoyCon's name, which is inspired from the basic tenant of "sharing the joy."
"You could go out with a hand-held game device, but you can't play with others if they don't have the same device. We wanted to provide people with more options to play games."
"I want people to share the fun of playing games not just over social media but also on street corners," he said. "When we see people playing the Switch at various places and with different styles, then we would call the Switch a success," Nintendo's Shinya Takahashi said.
Read Also: Nintendo Switch hardware specs revealed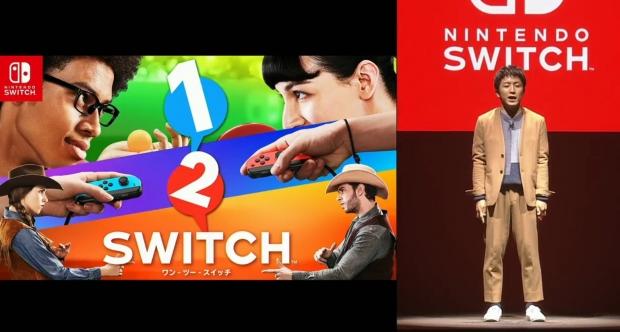 The Nintendo Switch hardware is novel, inventive, and revolutionary, but the hardware-maker has made some rather bizarre business decisions that are giving gamers second thoughts about buying the system.
We've outlined these decisions below:
32GB of onboard storage - The Nintendo Switch is primarily a home-based system, but it has the onboard memory of a handheld. 32GB will be enough for players who opt in for cartridge-based games, but gamers who buy digitally will need to expand the Switch's memory with Micro SDHC or SDXC cards. The Switch supports up to 2TB Micro SDXC cards, but 1TB SDXC cards don't yet exist, let alone 2TB SDXC models, and these cards will be extremely expensive. What's more is that a single game can take up almost half of the Switch's onboard memory: Zelda: Breath of the Wild will clock in at about 13GB.
Charging gamers to play online multiplayer - The Nintendo Switch will eventually have its own online subscription plan. Players will have to pay a monthly or yearly fee to play most multiplayer games online, and the service will provide various perks such as a free SNES or NES game for that particular month (you don't get to keep the game, only rent it for that period of time), coupons and discounts, and access to the new voice chat smartphone app. That brings us to our next point.
Online voice chatting is exclusive to smartphone app - Nintendo made a strange decision to lock online voice chatting to a smartphone app. Players who want to chat with their friends online playing, say, Splatoon 2, will have to not only subscribe to the paid service, but also download a smartphone app. This app will allow players to chat via Voice over IP to their friends. The Switch will not support attached headsets with microphones when it is docked for TV Mode, as the Switch console will be transmitting all audio and video signals through the dock's USB Type-C port, which is then converted by the dock and sent to the HDTV via an HDMI cable. So essentially if you have a gaming headset, you'll have to plug it into your phone to chat with friends.
Included JoyCon Grip does not charge JoyCon controllers - Today we found out that there are two JoyCon Grips: the basic JoyCon Grip, and the JoyCon Charging Grip. The Nintendo Switch is boxed with the basic model, which does not feature an onboard battery to recharge your JoyCon controllers. The JoyCon Charging Grip, however, comes with said battery, but costs $30 extra. So when you buy the Nintendo Switch, you will have no way to recharge the JoyCon controllers, which are required for all forms of play in the stock version, without having to physical hook them up to the Nintendo Switch system while it's docked or hooked up via USB Type-C in handheld mode. The JoyCon controllers do have a considerably long 20 hour battery life, but it takes about 3.5 hours to fully charge them via the Switch's new rail system, so this could end up being a problem.
Sparse launch lineup - The Nintendo Switch will launch on March 3, 2017 with 11 games--half of which will be Japanese titles. While I contend that these games will indeed be fun, the Switch needs more games at launch. Nintendo has affirmed that over 50 developers are working on over 80 games, and 2017 will see a nice handful of titles rolling out to bolster the Switch hardware.
The Nintendo Switch will launch on March 3, 2017 for $299. Check below for a catalog of everything we know about the Nintendo Switch so far.
Everything we know about the Nintendo Switch: