Nintendo Switch paid online service costs $26 a year
Nintendo will have an extremely competitive pricing scheme for its paid online subscription service.

Published Wed, Feb 1 2017 11:42 AM CST
|
Updated Tue, Nov 3 2020 11:56 AM CST
Nintendo President Tatsumi Kimishima has confirmed the Nintendo Switch's paid online subscription service will be quite inexpensive.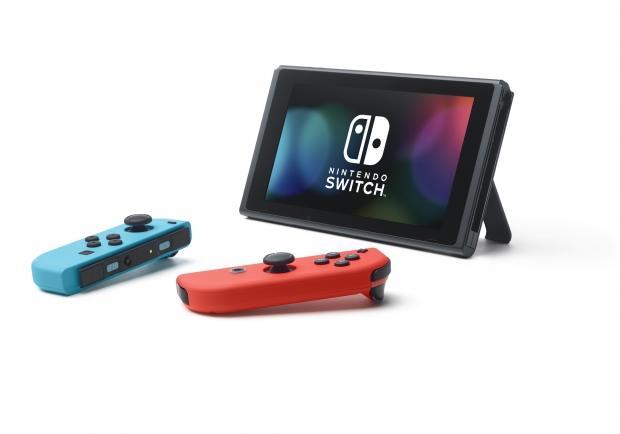 Starting in Fall 2017 Nintendo will charge owners of its new Nintendo Switch console a subscription fee to play online. This move was quite controversial when it was announced, however, thanks to analyst Dr. Serkan Toto, we know now the fee will be extremely competitively priced at just 2-3,000 yen ($17.50 - $26.50) a year. Compared to Microsoft and Sony, who both charge $59.99 a year for their online service, this could end up being a huge boon for Nintendo.
Unlike PlayStation Plus and Xbox LIVE Gold, Nintendo's paid online service won't give subscribers access to an incremental free games library. Instead Nintendo will grant subscribers limited access to a single NES or SNES Virtual Console game for a month, and then revoke access after the month is over. The selection will rotate from month-to-month and subscribers will get a discount on that period's game should they want to buy it from the eShop.
1) Just in: Nintendo president Kimishima tells the Nikkei Switch's online service will be priced at 2-3,000 yen ($17.50 - $26.50) *YEARLY*.

— Dr. Serkan Toto (@serkantoto) February 1, 2017
2) Kimishima says the yearly fees make it easier for Nintendo to support online features such as multiplayer or downloads of classic games.

— Dr. Serkan Toto (@serkantoto) February 1, 2017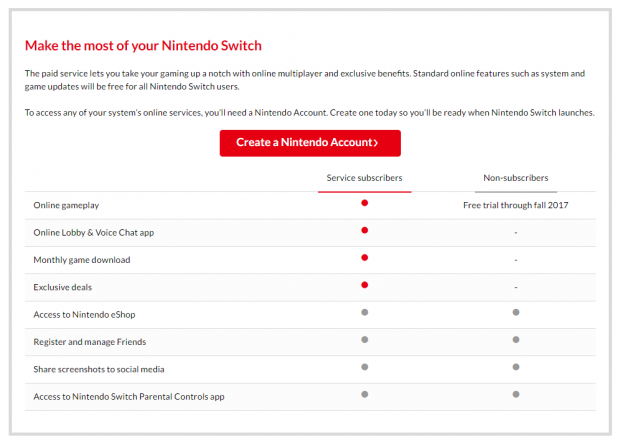 Kimishima didn't confirm any other specific details on the subscription service, but we do know that online chatting on the Nintendo Switch is exclusively available on a smartphone app.
The Nintendo Switch launches on March 3, 2017 for $299. Check below for a list of everything we know about the console so far:
Everything we know about the Nintendo Switch:
Related Tags