Zelda: Breath of the Wild has $20 season pass
Nintendo takes a move out of EA's playbook by offering a season pass for the new Zelda game, clearly showing how much the company is changing.

Published Tue, Feb 14 2017 8:21 AM CST
|
Updated Tue, Nov 3 2020 11:56 AM CST
Nintendo today announced a very non-Nintendo move: Zelda: Breath of the Wild will have paid expansion DLC content.
Rather than update Zelda: Breath of the Wild with free content updates, the new game will be the first main Zelda game to get additional paid DLC content. Breath of the Wild will have two DLC expansions on Wii U and Switch, and Nintendo is offering a $20 season pass to unlock both expansions. The packs can also be purchased separately on the eShop, and pre-orders will begin when the game ships on March 3, 2017.
In an additional very non-Nintendo move, the season pass will have pre-order incentives in the form of special exclusive in-game items: three treasure chests that give you a special Nintendo Switch logo shirt for Link to wear (really Nintendo?) and "two useful items."
So in a very real modern gaming form, the total cost of Breath of the Wild's complete package just went from $59.99 up to $79.99. Depending on the quality of the content, this could end up being a massive boon for gamers.
Read Also: Zelda: Breath of the Wild is about doing things your way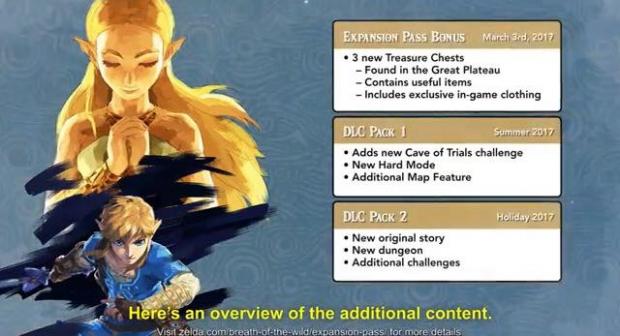 Summer 2017 DLC
Cave of Trials challenge

New hard mode

New in-game map feature
Holiday 2017
New challenges

New dungeon

New original story
"While creating the world of The Legend of Zelda: Breath of the Wild, we went to great lengths to make Hyrule a massive place," Zelda game producer Eiji Aonuma said during the announcement.
"Since this incarnation of Hyrule is so huge, it's our hope that everyone who plays will have a wide variety of fun experiences as they explore."
"To help people do that, we've decided to create additional content for the game--a first for the main-line Zelda series."
Read Also: New Zelda is based on three words 'climb, live, protect'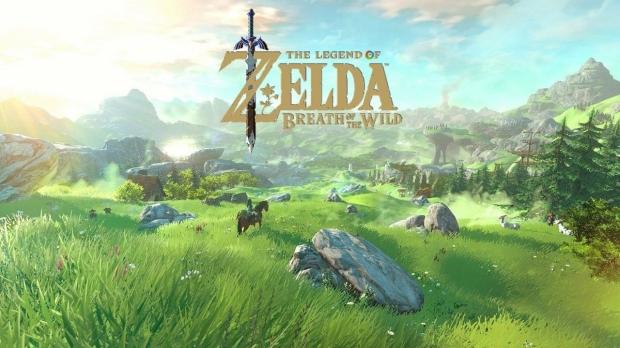 This move is a clear indicator in how much Nintendo has changed, and I'm quite surprised to see this happen.
The company wants to get in on all the current lucrative industry trends, and "recurring player spending" in the form of digital DLC add-ons and microtransactions monetization is among the top-tier money-makers for big-name publishers.
It's interesting to see Nintendo leverage its own online infrastructure to monetize its own games. If you'll recall I posited that the entire reason Nintendo made its paid online service is to attract big publishers and devs by creating a quality online foundation for game monetization in the form of paid content expansions.
I think this is a trend that will continue over time, but I hope it won't become the new norm for Nintendo's major first-party games...unless the DLC content is high-quality.
Nintendo is experimenting right now so expect to see more season passes roll out, especially for games like Splatoon 2. Hell, we could even see microtransactions show up in Splatoon 2 as well.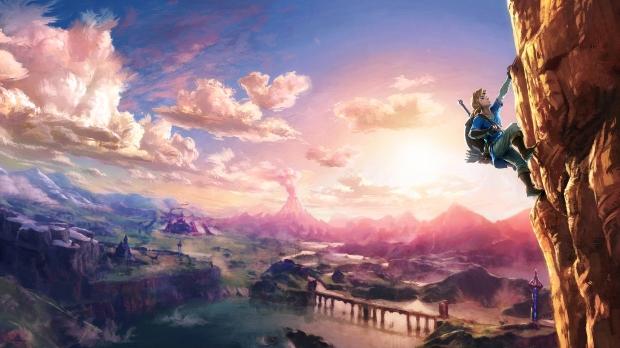 Starting when The Legend of Zelda: Breath of the Wild launches on March 3, players will be able to purchase an Expansion Pass for $19.99, granting access to two new sets of downloadable content for the game when they become available later this year.

Immediately upon pre-purchase or purchase of the Expansion Pass, three new treasure chests will appear in the game's Great Plateau area. One of these treasure chests will contain a shirt with a Nintendo Switch logo that Link can wear during his adventure, exclusive to the Expansion Pass. The other two will deliver useful items.

The first content pack is scheduled to launch this summer and will include the addition of a Cave of Trials challenge, a new hard mode, and a new feature for the in-game map.

The second content pack will launch in Holiday 2017, and adds new challenges that will let players enjoy a new dungeon and a new original story.

The Expansion Pass will be available for both the Nintendo Switch and Wii U versions of the game and are identical. Content packs cannot be purchased individually.
Related Tags