Putting Nintendo Switch launch games into perspective
Nintendo Switch has a rather sparse lineup...but so did the Xbox One and PS4. We add some much-needed perspective into the Switch launch titles.

Published Sun, Jan 15 2017 5:32 PM CST
|
Updated Tue, Nov 3 2020 11:57 AM CST
Nintendo's brand new Switch handheld-console hybrid will launch on March 3 with only 11 games, and half of them are Japanese. Is this enough games? Why aren't there more? We put this launch line up into perspective, and talk about why people are upset--but more importantly, we discuss what the Switch actually is and why it's launching with these specific games.
Like the PS4 and Xbox One before them, the Nintendo Switch's launch games are rather...sparse. But the Switch has major advantages those consoles didn't have--unique, innovative hardware, and games that fully leverage said hardware. But gamers are upset, and rightly so.
A huge portion of the rumored games just didn't make an appearance at Nintendo's reveal event...but was that Nintendo's fault, or our own for believing the console would launch with Smash 4, Mother 3 VC, Gamecube Virtual Console support, and a new Monster Hunter game?
Read Also: Nintendo Switch hardware specs revealed
The Nintendo Switch will launch with these 11 games on March 3, 2017:
Zelda: Breath of the Wild (NA, JP and EU)

Dragon Quest Heroes 1 & 2

1, 2 Switch!

Snipper Clips: Cut it Out Together!

Just Dance 2017

Super Bomberman R
Japanese Switch launch games:
Disgaea 5: Complete

Nobunaga's Ambition - Sphere of Influence

Puyo Puyo Tetris

Romance of the 13 Kingdoms

Spelunker
Still, though, I can see the points of certain arguments. Although the Switch is region free and can play Japanese games, the lineup is still rather lackluster. With the exception of a few games including Zelda: Breath of the Wild, Disgaea 5: Complete, Dragon Quest Heroes 1-2, and 1-2 Switch, there isn't a lot for me here. And I think a lot of people feel that same way. But the Switch is something new; Nintendo is asking us to trust them.
For all we know, 1-2 Switch or Snipper Clips: Cut it Out Together might be the most fun game ever made. That's the thing: we have to try this games out to really understand what makes them special, and in a way, Nintendo is facing the same kind of barriers that VR faced over the last few years in that "seeing is believing."
In the video above, I add some perspective to this launch lineup, to the Switch itself, and it's upcoming games. Zelda will carry the console for 2-3 months at least, and by that team we'll have even more games rolling out--fresh indies, new first-party releases, Virtual Console games, etc--to bolster the lineup.
The Nintendo Switch will launch on March 3, 2017 for $299. Check below for a catalog of everything we know about the Nintendo Switch so far.
Everything we know about the Nintendo Switch: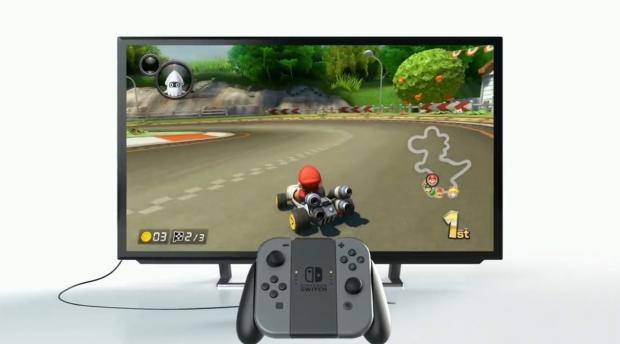 Related Tags