Nintendo Switch JoyCons have 525mAh lithium ion battery
Nintendo Switch JoyCons have a smallish 525mAh battery that can last up to 20 hours, but will games like ARMS drain the battery faster?
Published Feb 6, 2017 3:37 PM CST
|
Updated Tue, Nov 3 2020 11:56 AM CST
7 minute read time
Nintendo has released even more info on its new Switch handheld-console hybrid, and now we know the full battery capacity of all the components, including the detachable JoyCon controllers.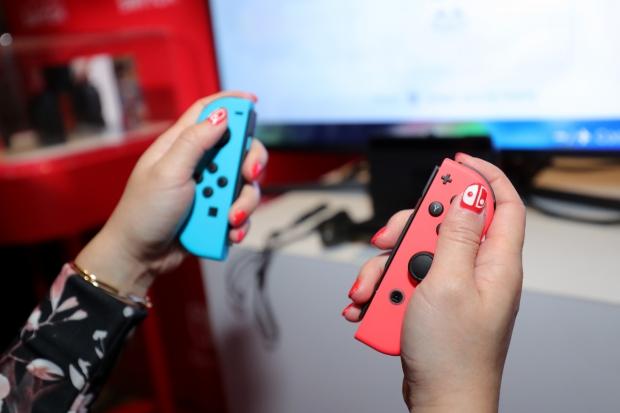 According to freshly updated specs from Nintendo, JoyCon controllers each have a 525mAh rechargeable lithium-ion cell battery. The detachable JoyCon controllers have about 20 hours of battery life apiece, and take about 3.5 hours to fully recharge to maximum capacity.
The devices are only recharged via Nintendo's unique rail system, so they can only receive power when attached to the Switch console itself or when attached to a JoyCon Charging Grip.
Remember that the console's bundled JoyCon Grip will not charge the JoyCons, and the Charging Grip is sold separately.
Plus you'll have to pay Nintendo to repair/replace the JoyCons' internal batteries too, just like the Switch's internal battery.
Given the JoyCons feature advanced tech such as HD Rumble haptic feedback, IR motion sensing and acceleromter and gyroscopic tracking, an interesting question arises: will games like ARMS or 1-2 Switch, which use more of the JoyCons features, drain the internal batteries at a faster rate?
A quick bit of match sees 525mAh divided by 20 hours to give about 26.26 mAh / hour power drain, and I'd be interested to see if specific games drain the battery faster.
Read Also: Nintendo Switch battery life analysis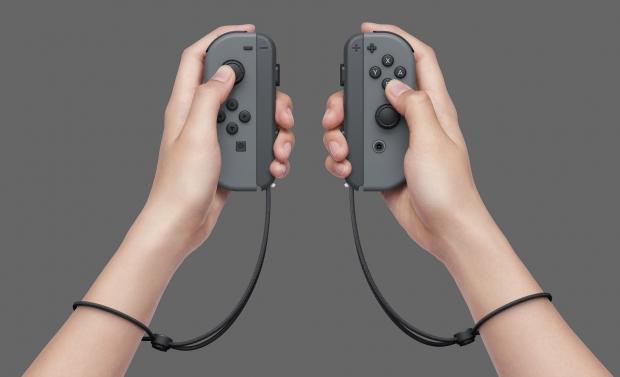 Nintendo has already confirmed the Switch console's battery life will vary on a game-to-game basis.
The Switch table has a one-cell 4310mAh non-removable lithium ion battery that delivers up to 6 hours of life (likely in sleep mode) and as little as "about 3 hours" in demanding games like Zelda: Breath of the Wild.
I would imagine that the JoyCon controllers would have this same variability since not all games will fully leverage the JoyCons in the same way--and some games, like Zelda: Breath of the Wild--won't use them at all.
A bit more info about the JoyCons: they will recharge automatically when attached to the Switch regardless if the system is docked, hooked up to the AC adapter separately, or just used for regular handheld play. Given the JoyCons' slow 3.5 hours recharge time we can discern the rail system drip-feeds energy at a slower rate.
Read Also: Nintendo Switch hardware specs revealed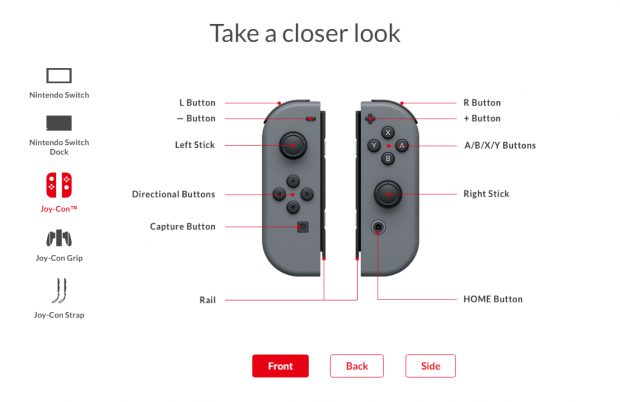 These JoyCons are pretty impressive pieces of technology, and it's clear that Nintendo wants to pull from the rich well of Wii-style interactive gaming within all aspects of the Switch, including at-home console play or on-the-go via Tabletop Mode or Handheld Mode.
The Nintendo Switch will launch on March 3, 2017 for $299. Check below for a massive catalog of everything we know about the console so far, as well as a full JoyCon spec sheet.
Full Nintendo Switch JoyCon Specifications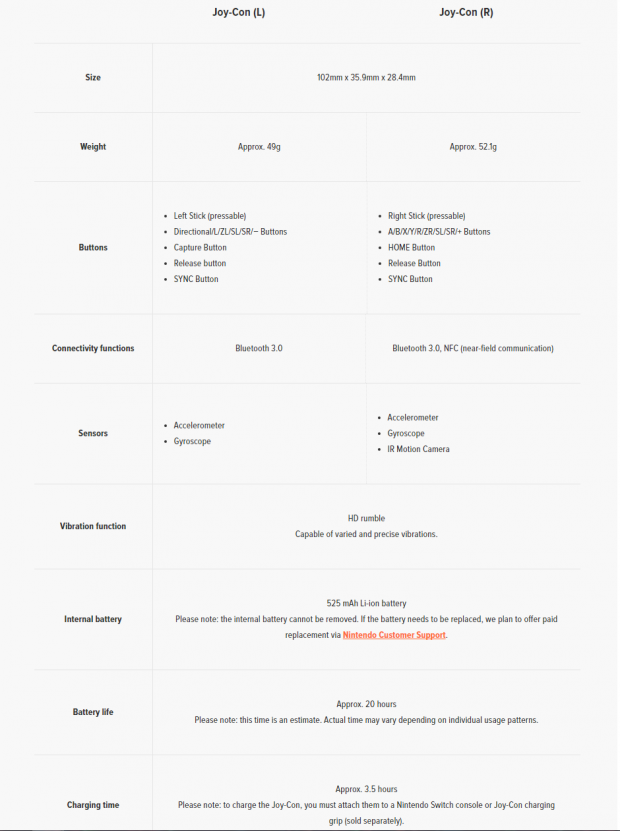 Everything we know about the Nintendo Switch:
Related Tags