Nintendo Switch touchscreen has haptic feedback tech
The Switch's 10-point capacitive touch display will use special targeted haptic feedback software to deliver unique gameplay experiences.

Published Sat, Jan 14 2017 6:57 AM CST
|
Updated Tue, Nov 3 2020 11:57 AM CST
Nintendo's brand new console-handheld hybrid Switch tablet has a 10-point capacitive touch display that will leverage unique TouchSense tech and software to bring engaging experiences to gamers.
Immersion Corporation's TouchSense haptic force-feedback technology has been used in a multitude of devices and platforms, including virtual reality headsets, mobiles, tablets--and now the Nintendo Switch. While the company didn't go into specifics, it did announce that Nintendo's Switch console will use its TouchSense software SDK platform to deliver "immersive touch-based gaming controls to playesr around the world."
"For over 20 years, Immersion has been delivering haptic technology that brings the sense of touch to digital content, creating experiences that are engaging, impactful and ultimately, more real. Our tools, deep expertise and intellectual property make high quality haptics possible."
Read Also: Nintendo Switch hardware specs revealed: here's everything you need to know about the Switch console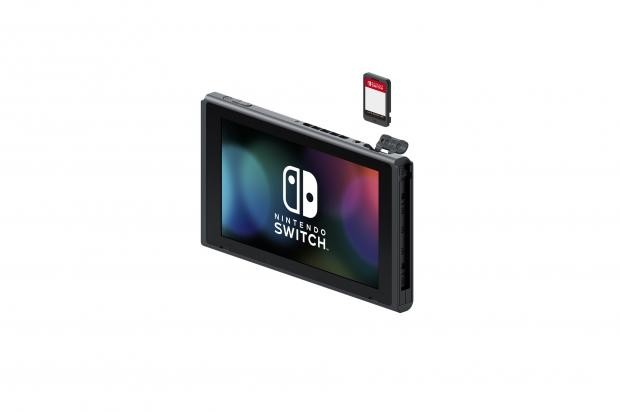 "Once it is adapted to the Nintendo Switch system, game developers will be able to use Immersion's TouchSense software suite to design games for the Nintendo Switch system. Immersion's TouchSense software will help developers provide immersive touch-based gaming controls to players around the world.

"Game developers have long known that adding the sense of touch to games heightens the experience and keeps players engaged. Recent research shows that utilizing haptics technology in the gaming experience increases satisfaction and enjoyment during gameplay. With the Nintendo Switch system, game developers can now leverage the sense of touch, providing game players an incredible tactile experience that isn't currently available on any other game system."
Combined with the accelerometer and gyroscopic motion tracking and the HD Rumble technology used in the JoyPad controllers, the Nintendo Switch will give developers the tools to create some really interesting gameplay experiences.
The console's 1-2 Switch title is one of the purest manifestations of how this technology is being used to power unique games, and we should see even more games like this roll out across the Switch's lifespan.
It'll be interesting to see how devs use the Switch tablet's 10-point touchscreen to its full potential, and I can only imagine what Nintendo devs are cooking up next.
Related Tags