One game, controller costs almost half of Switch's price
A single game and a Pro controller costs almost half of the Nintendo Switch's total $299 price.
Published
10 minute read time
At $299 Nintendo's new Switch console is less than a PS4 or Xbox One, but the system has a galaxy of peripherals, accessories, and controllers that can rack the cost real high real fast.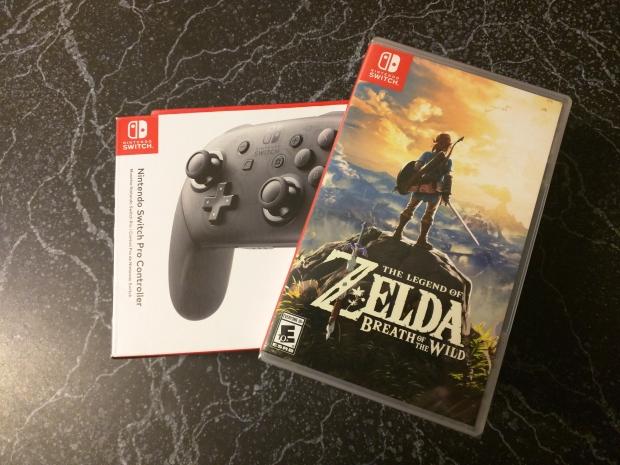 Buying a Nintendo Switch Pro controller and Zelda: Breath of the Wild cost me $137 at my local Walmart: the Pro controller is $69.99 and Breath of the Wild cost your standard $59.99. That's nearly half of the Switch's total $299 retail price--so in essence I purchased a single game and a single controller for almost 50% of the console's price tag.
So why is the Nintendo Switch Pro controller so much, and why would you buy it when the Switch comes with two JoyCon controllers? The Pro controller sports the JoyCon's motion tracking, gyroscopes, accelerometer and HD Rumble tech in a much more user-friendly package. The controller is comfortable and well-made, and if you plan on getting the Switch to play Zelda: Breath of the Wild then you might want to invest in the device. But the biggest reason to pick it up is simple: gamers are having connection issues with the JoyCons.
I have to make it clear, though: the Switch Pro controller is 100% optional. The included JoyCon controllers will play all games just fine (assuming yours aren't affected by the desync issues!). All in all it's matter of preference, really.
I just wanted to give everyday consumers and gamers a bit of perspective on what to expect with the Switch in terms of cost.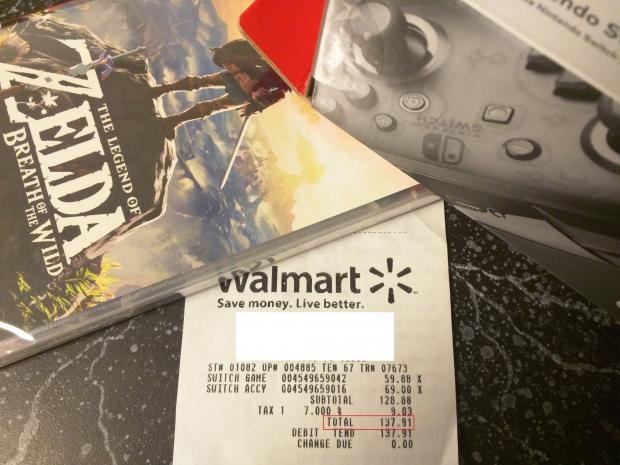 Console launches are traditionally expensive. This is nothing new to the industry--just look at the PlayStation 3's massive price tag, for example. I still remember spending $100 on a 20GB hard drive for the Xbox 360 when it came out in 2005, and $60 for a portable memory card so I could take my saves with me on the go.
But the Switch has a massive array of add-ons, accessories, cases, chargers, tablet holders, straps and much more. Buying into these accessories could skyrocket your costs--but the basic essentials, like the Pro controller and the games--are still somewhat expensive.
Again, though, most of these things are 100% optional and are meant to supplement the console itself.
We'll be rolling out tons of Nintendo Switch coverage in the coming days, so keep an eye out for our content and our feature-length review on the system!
The Nintendo Switch is now available for $299. Check below for a massive catalog of Nintendo Switch coverage.
Everything we know about the Nintendo Switch:
Related Tags