Nintendo Switch left JoyCons have connection issues
Multiple game outlets are reporting the Switch's left JoyCon is de-syncing during game sessions, effectively cutting off all in-game control.
Published
6 minute read time
The most important part of any game or gaming hardware is being able to play it with the included controllers. The Nintendo Switch may have a serious problem in this regard as the left JoyCon controller is disconnecting during game sessions.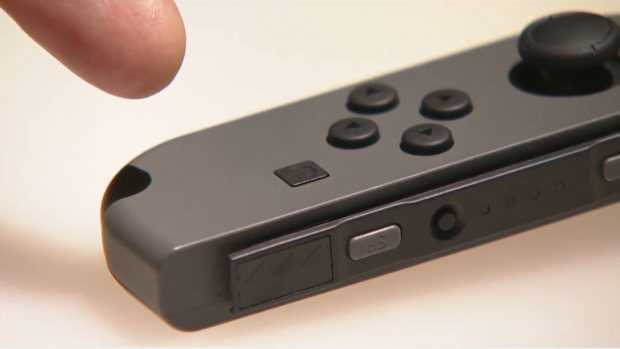 Multiple game outlets are reporting connection issues with the Switch's left JoyCon. Issues range from controller disconnecting and desycning from the device to noticeable input lag and latency issues, possibly indicating a hardware fault.
"During one part we do bring up two technical issues I have with the Switch, which I'm really hoping are just isolated to our console. One is with the battery not charging all the way even when it's docked, and the other with some issues of input lag in rare cases when the Joy-Con are detached from the console itself." -- What's Up Games

"The biggest current issue with the Switch is one of basic reliability. Over the course of my time with Breath of the Wild, I've had repeated problems with the left Joy-Con controller partially or even completely losing sync from the Switch console while docked and connected to my television. This is a pain in the ass at best, but has also resulted in several deaths playing Breath of the Wild." -- Polygon

"As far as potential concerns, we have experienced one problem with our unit, however: the left Joy-Con, specifically, seems to struggle to remain consistently connected (or to transmit/receive reliably) from outside of a roughly six foot radius of the console itself. We have tried all of the typical remedial steps to rectify the problem (unpairing/repairing, powering on/off, etc.) to no avail. We're quite sure it's actually a defective Joy-Con, however, as the right Joy-Con literally has no problems, ever." -- Digital Chumps
Yep, my left JoyCon desynchronizes as I'm playing. Gonna be a big problem if they can't fix this with a firmware update! https://t.co/aCf2K0jOz2

— Jason Schreier (@jasonschreier) February 23, 2017
To understand what might be happening we have to take a look at the controller itself. The left JoyCon has a screenshot button and an accelerometer/gyroscope,--it lacks the home button, motion IR and NFC sensor the right-hand JoyCon has. The JoyCon controllers connect via Bluetooth 3.0 and have a 512mAh battery that lasts up to 20 hours of play.
Both the faulty battery or the actual controller could be the culprit.
But it could also be a distance problem.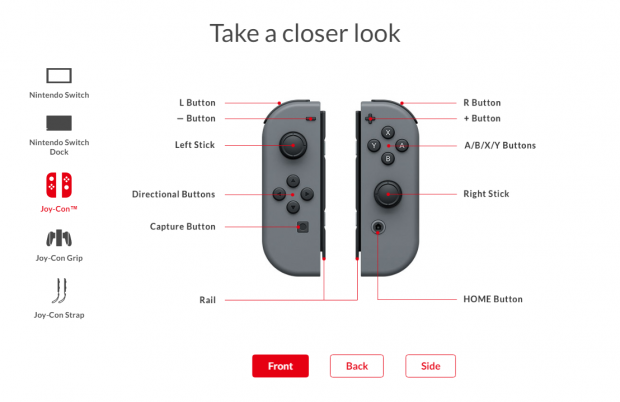 How far a Bluetooth device can extend before disconnecting depends on its power class.
There are three Bluetooth power classes with varying operating ranges: Class 1's range is 100m (300 feet) but draws the most power, Class 2 has a range of 10m (30 feet) and a lower range of power draw of 2.5mW (4dBm), and Class 3 has a miniscule 1m (3 feet) range with the lowest power draw of 1mW (0dBm).
Given the Nintendo Switch JoyCon controllers take 3.5 hours to recharge a 525mAh battery, it's safe to assume the Bluetooth power class is probably Class 2. This means the JoyCons may have a operating range of 30 feet, which is certainly ideal for most homes.
Class / Maximum Power / Operating Range
Class 1 - 100mW (20dBm) 100 meters
Class 2 - 2.5mW (4dBm) 10 meters
Class 3 - 1mW (0dBm) 1 meter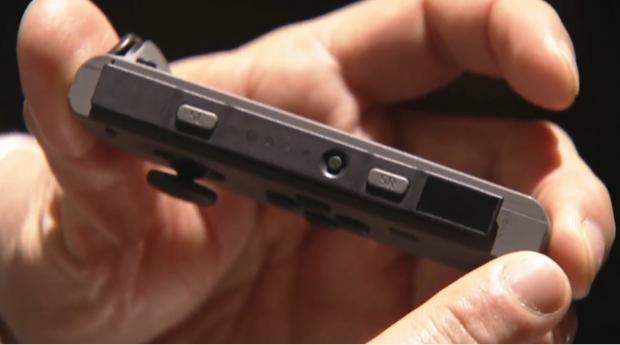 These issues could also be caused by interference.
Bluetooth 3.0 devices are notorious for not playing friendly with USB 3.0 devices. When these two devices are close to one another latency issues and disconnections can occur--basically the exact same issues these outlets are reporting.
"USB 3.0 devices naturally use cables, however the cables and the devices connected at each end generate electrical noise over a range of radio frequencies. Unfortunately the range of frequencies USB 3.0 is allowed to use conflicts with the specific frequency Bluetooth devices all use. This means that any USB 3.0 port, cable or USB 3.0 device can emit radio frequencies that may cause interference with any Bluetooth devices you using in your computer."
Bluetooth devices connect over a 2.4GHz frequency, so if other devices use that same frequency--like Wi-Fi routers--interference can occur.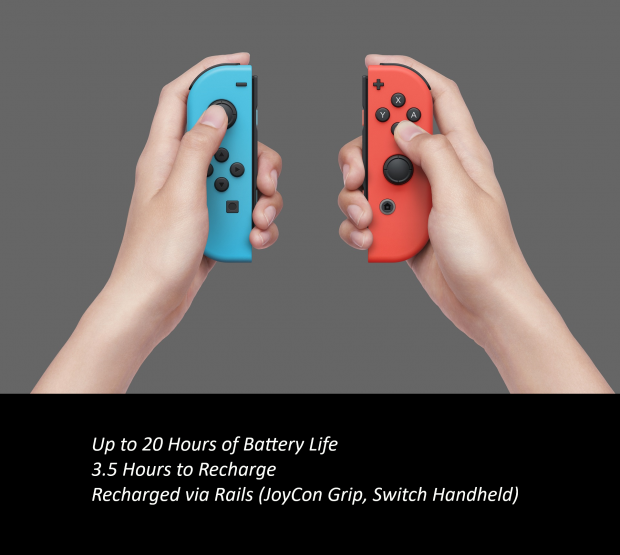 And, of course, it could just be a faulty JoyCon controller. The left JoyCon may have a faulty Bluetooth 3.0 ratio or a bad battery that loses charge, however the outlets don't seem to reporting the latter.
But I'm wondering if this has something to do with the JoyCons not receiving power. The left JoyCon issue occurs when the controller is slotted into the stock JoyCon Grip and used to play games. The included JoyCon Grip does not have an internal battery that charges the attached JoyCon controllers.
Perhaps this has something to do with the disconnection issues, however I'm not exactly sure how this would affect anything.
In order to determine the exact culprit we'd have to check it out for ourselves. But hopefully this article will help provide perspective to those affected and maybe they can try using the devices in different environments to determine exactly what's happening.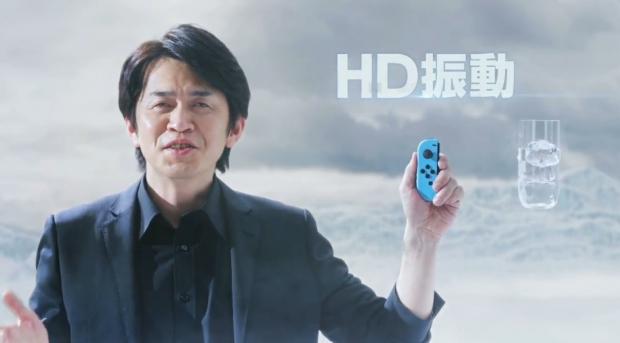 Nintendo needs to jump in and issue a statement here pretty soon. The JoyCon controllers are incredibly important to the Switch's success to say the least.
The Nintendo Switch console relies on two detachable and combine-able JoyCons as its included controller peripheral; to get a more traditional hands-on style controller you'll have to grab an $80 Switch Pro controller. Most people probably won't buy a Pro controller and rely on the JoyCon Grip, so it's absolutely imperative the device works 100% of the time.
In any case, the Nintendo Switch launches in just 8 days on March 3, 2017 for $299. Check below for a massive catalog of info.
Everything we know about the Nintendo Switch:
Related Tags