Digital Nintendo Switch games locked to one console
Digital Nintendo Switch games are locked to one system, hinting that the console's primary Nintendo Account can only be active on one Switch at a time.
Published
10 minute read time
Apparently Nintendo Switch digital game purchases can't be shared across multiple systems, hinting the same Nintendo Account can't be active on multiple Switch consoles.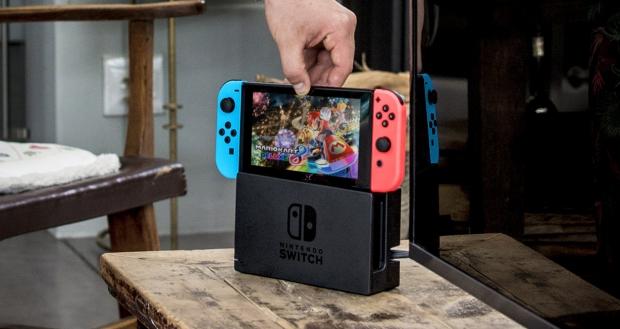 Despite Nintendo making strides by finally linking eShop purchases to online Nintendo Accounts instead of hardware, thereby not forcing gamers to rebuy games they already own on different platforms, Nintendo Switch has a rather conventional approach to game sharing: locking digital game ownership licenses to the account it was purchased on.
This tidbit was uncovered in a recent YouTube video, where one curious parent gamer asked:
"I have kids. I was originally going to buy one Switch, but if I were to buy a digital game do I have to buy it once, or do I have to buy it multiple times for different user accounts? If I want to take my system with me and my son or daughter want to play [can they play my account's copy of the game]?"
Nintendo exec Shinya Takahasi replied via Bill Trinnen's translation: "Currently we don't have a system like that in place for Nintendo Switch, but we haven't made any final decisions on how we would approach that going forward in the future. Unfortunately I cannot provide you a concrete answer right now." This strongly indicates that only one Nintendo Account can be the active owner on the Switch at any given time.
This could be a problem for parents and gamers, and I think Nintendo needs to come in and clarify how this works before the Switch launches.
(Cont. below)
Read Also: Nintendo won't make you rebuy eShop games on the Switch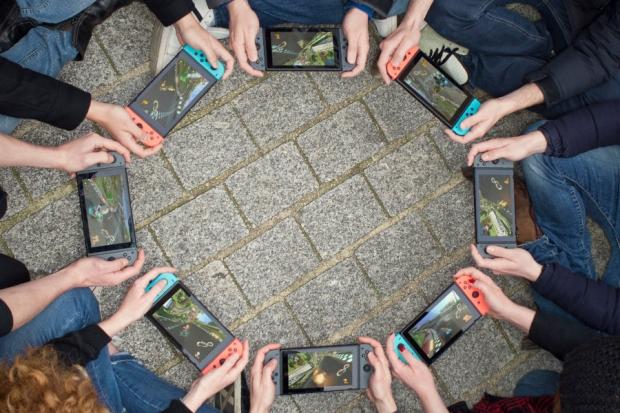 Here's how I think the Nintendo Switch will handle game licenses:
Nintendo Switch consoles have one "parent" Nintendo Account that serves as the console's owner. A single Switch can only have one active primary owner at any given time, and that account can only be active on a single Switch at any given time.
So parents can't buy two Switches and activate their Nintendo Account on both of them and download all their owned games on both systems.
This account is used to buy games and re-download content. The other user profiles are guest or "child" accounts that can be used to play co-op games and the like, but purchases can only be made through the master owner account.
Perhaps users can migrate their Nintendo Accounts over to another Switch and activate it as the primary account to transfer game licenses over, thereby being able to re-download all old games.
One thing's clear though: Nintendo needs to jump in an explain exactly how all of this will work. I mean the system launches in little over a week!
The Nintendo Switch launches on March 3, 2017 for $299. Check below for a massive catalog of content.
Everything we know about the Nintendo Switch:
Related Tags