PlayStation Meeting predictions: PS4 Neo & game reveals
Sony's PS4 Neo reveal kicks off tomorrow, but what about the games? Here are our game predictions for Sony's big PlayStation Meeting.
Published
13 minute read time
Sony will show off the future of PlayStation gaming tomorrow at their PlayStation Meeting event in New York by unveiling the new upgraded, high-end PS4 Neo console, but what about the games? We lay out our predictions on which games will accompany Sony's massive new PS4 Neo announcement.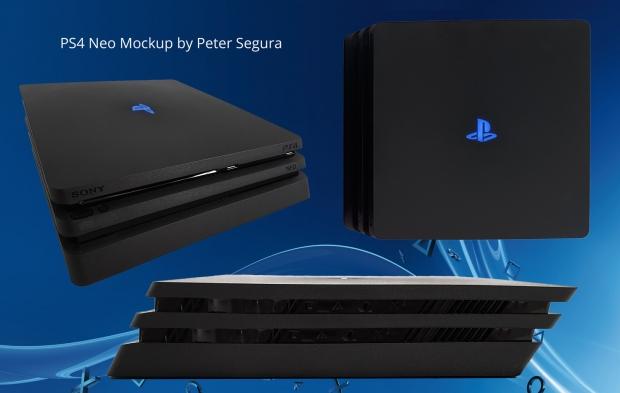 Sony has officially confirmed that it will reveal a new PlayStation 4 console during tomorrow's big event, complete with pricing and a release date.
We expect two new PS4 consoles to be revealed: the new cheaper, thinner and cooler PS4 Slim refresh that rocks a shrunken 16nm APU and will replace current PS4 models, and the so-called "hardcore" PlayStation 4 Neo which rocks an upgraded GPU to support gaming in native 1080p 60FPS, upscaled 4K, and boosted VR performance.
But what about the games?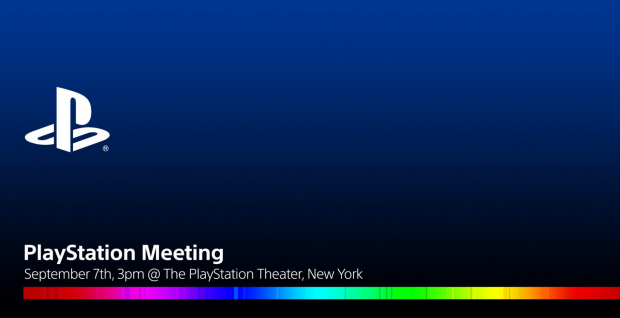 We've heard rumors that Rockstar will reveal Grand Theft Auto 6 alongside the PlayStation Neo with native 1080p 60FPS and upscaled 4K support, and that the game will feature a single female protagonist voiced by actress Eva Mendes. We have sufficient evidence that GTA 6 is currently in the works, but there's also a rumor about another big Rockstar game, too.
And what about Mass Effect: Andromeda and Sony's strong first-party exclusives like the new God of War and Horizon: Zero Dawn? Surely we'll see these games rendered in glorious 1080p 60FPS at the event. So without further adieu, here are my game reveal predictions for Sony's PlayStation Meeting event.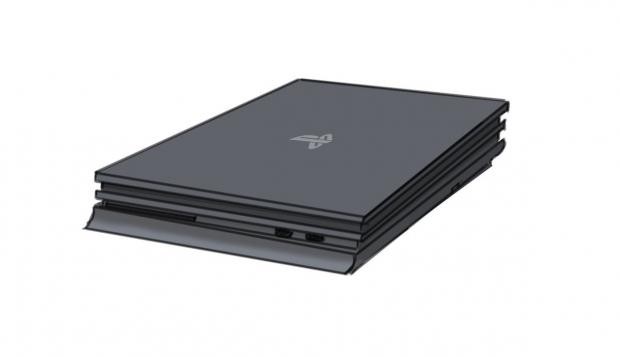 PS4 Neo recap
The big selling point for these games and the PlayStation Neo console in general is native 1080p 60FPS support and 4K upscaling, so I expect Sony to push these specs pretty hard alongside these game reveals. Every new console needs high-profile games to compliment it, and I expect Sony to cherry-pick some of the best games available.
But also remember that we have reports that only games released after October 2016 will require the PS4 Neo's minimum 1080p 60FPS specs, so we might not see games with release dates before October shown at the event.
As for the PS4 Neo itself, you won't need to have a 4K TV to benefit from the new console: in fact, 1080p HDTV owners will benefit the most as it will now play games at native 1080p 60FPS. Sure you won't be able to see your games rendered in upscaled 4K resolution without a 4KTV, but the sweet spot really is for 1080p owners.
Also remember that the PlayStation 4 Neo won't have exclusive games. It's an iterative console, meaning it's fully compatible with all existing PS4 games and accessories. Instead of having exclusive games, it'll be the console performance that's exclusive, not the games themselves.
The PS4 Neo has two modes: Base Mode, which plays all original PS4 games released before October 2016 at original frame rates and resolution; and Neo Mode, which plays newer games released after October 2016 at native 1080p 60FPS and upscaled 4K resolution, as well as improved VR support.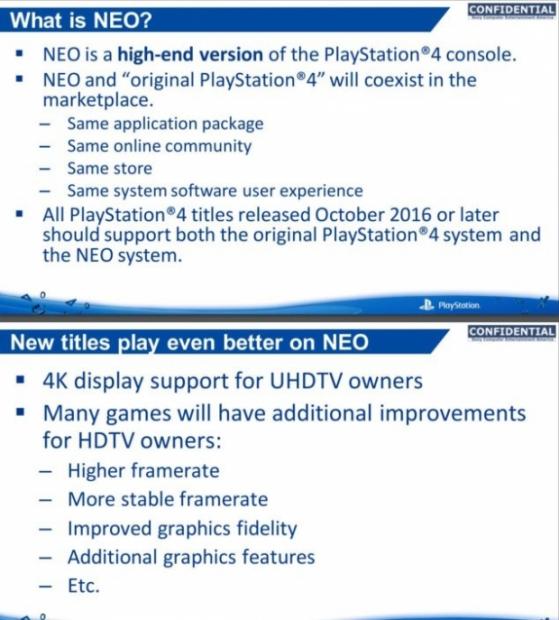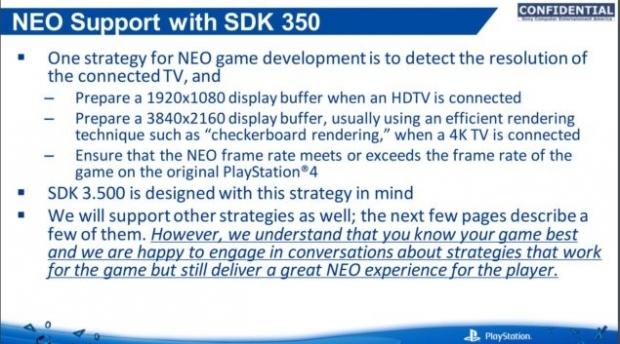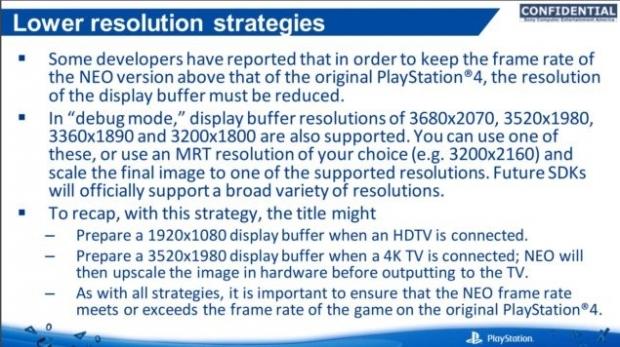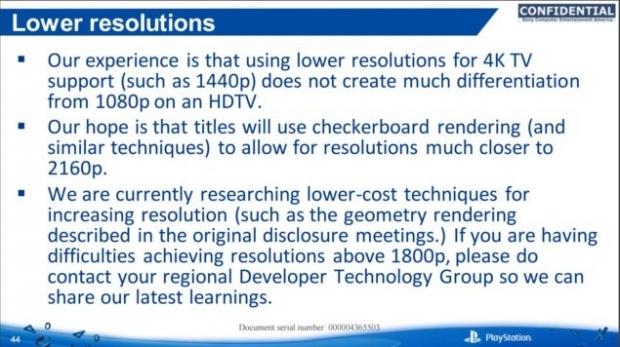 We're still not sure if older games like Bloodborne will be optimized at 1080p 60FPS on the console by default, or if developers will have to patch in support for the games manually. So don't expect all older games to run any better on the PS4 Neo at launch.
Here's a quick spec comparison of the PS4 versus the allegedly leaked specs of the PS4 Neo:
Original PS4
CPU: 8 Jaguar Cores at 1.6GHz
GPU: AMD GCN, 18 CUs at 800MHz (equivalent to Radeon HD 7850)
Memory: 8 GB GDDR5, 176 GB/s
PS4 NEO / PS4K
CPU: 8 Jaguar Cores at 2.1GHz
GPU: Improved AMD GCN, 36 CUs at 911MHz (possibly built on heavily customized Polaris10 Ellesmere?)
Memory: 8 GB GDDR5, 218 GB/s
Now let's get onto the game predictions!
Remember when I said that Rockstar would unveil GTA VI or Red Dead Redemption at E3 2016, then later at Gamescom? Rockstar missed both events, and now I know why: they were saving the reveals for Sony's PlayStation Meeting event.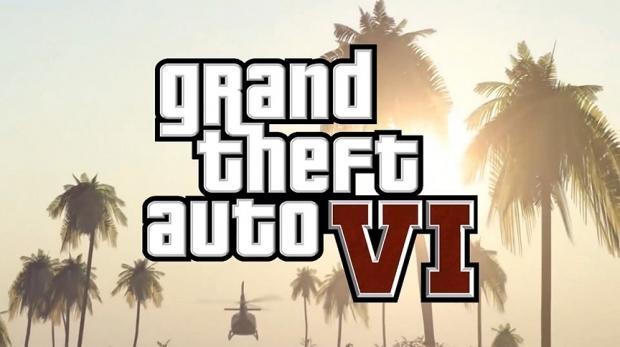 Grand Theft Auto 6
I know what you're thinking: it's way too soon for another GTA game. Rockstar usually takes quite a bit of time to push out new GTA titles--five years passed between GTA IV and GTA V, the latter of which released in 2013--but parent company Take-Two Interactive has strongly indicated that the studio is working on multiple projects that will push their earnings forecasts way up.
And as we all know, there's not a better money-maker than Grand Theft Auto.
"Looking ahead, we expect to grow Non-GAAP revenues and earnings in fiscal 2018, based on our robust development plan that extends well beyond the current fiscal year. Rockstar Games is of course hard at work on some exciting future projects that will be revealed soon," Take-Two CEO Strauss Zelnick said in a Q4 2016 fiscal earnings press release.
"You mentioned you expect growth on revenue and earnings for FY18, so what gives you the confidence to say that now?" an analyst asked during the call's Q&A session.
"It's what we're working on in our development studios," said CEO Strauss Zelnick. "We have very good visibility into our pipeline, and based on what we see, it gives us high confidence for FY18 growth," Take-Two President Karl Slatoff added.
If Grand Theft Auto VI is revealed during Sony's PlayStation Meeting event, it won't release any time soon: Take-Two has already confirmed that its FY2017 lineup (from now forwards) is complete, so the earliest that GTA VI would release is during Fiscal Year 2018 which begins in April 2017.
More GTA VI coverage:
Rockstar confirms GTA 6 is coming, says 'we've got some ideas'
GTA 6 rumored to be unveiled Sep 7, features Eva Mendez
Rockstar could reveal Red Dead Redemption 2 and GTA 6 at E3 2016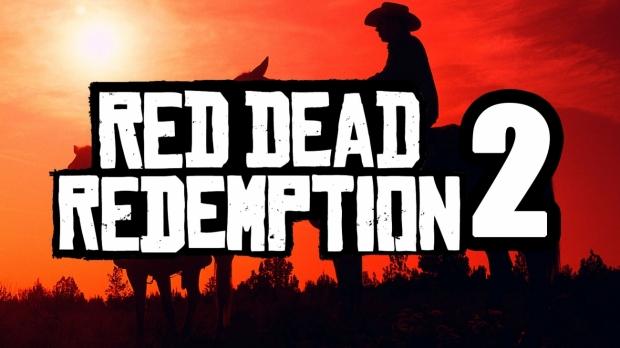 Red Dead Redemption 2: Legends of the Old West
Word is that Red Dead Redemption 2: Legends of the Old West will be one of Rockstar's "exciting future projects," and based on the evidence and the huge lapse of time between Red Dead Redemption and Legends of the Old West, I'd say that this reveal would be more likely than GTA VI.
Red Dead Redemption 2's world map leaked a while back, revealing the sequel would actually be a prequel featuring a "much bigger open world" to explore as well as "more than one playable character," possibly offering gamers the chance to play as legendary old West outlaws like Billy the Kid.
We can also apply Take-Two's Q4 2016 statements to Red Dead Redemption 2: a sequel to 2010's landmark western game would prompt massive sales. But even if RDR2 is announced at PSM tomorrow, don't expect it any time soon: it too would only release as soon as April 2017.
More Red Dead Redemption 2 coverage:
Leaked Red Dead Redemption 2 map surfaces, reveals prequel timeline
Rumor: Red Dead Redemption 2 details leaked, coming in 2017
Rockstar could reveal Red Dead Redemption 2 and GTA 6 at E3 2016
Mass Effect: Andromeda
BioWare still hasn't shown off any Mass Effect: Andromeda gameplay. Even at E3 2016, the studio didn't provide any actual in-game footage. But I think that will change tomorrow, and we'll see our first look at ME: Andromeda's actual gameplay during the event along with a final release date.
There's also a chance that BioWare will reveal its brand new secret IP at the show, especially since EA has promised the reveal would take place "soon."
"We've been very open about the fact that Bioware is working on a new IP, and we'll get to talk about that in the not too distant future," EA studios exec Patrick Soderlund said in an interview with Games Industry Biz.
We're hoping that the new BioWare IP is a return to classic RPG form, but there's evidence that it's an action game instead of an RPG.
More Mass Effect: Andromeda coverage:
Mass Effect: Andromeda embraces new 'shades of grey' morality system
Mass Effect Andromeda releases early 2017, to be shown at E3 2016
Mass Effect: Andromeda will have huge bosses and sexy romance scenes
God of War (2017)
It only makes sense that Sony's PlayStation 4 Neo reveal be accompanied by first-party games, and the new Norse mythology-themed God of War from Sony Santa Monica fits the bill perfectly.
I think we'll see a bit more God of War footage, and a big push on the native 1080p 60FPS support for the game.
More God of War coverage:
'Gods walk the earth' in new Norse God of War, Ragnarok confirmed?
Watch 10 minutes of new Norse God of War game
Horizon: Zero Dawn
Although we heard Horizon: Zero Dawn barely runs at 30FPS on normal PS4, I still think the devs at Guerrilla Games will harness the extra power from PS4 Neo's upgraded GPU to hit a more stable 60FPS. We could see some new footage or at least an acknowledgement that the game will hit the maximum spec for the Neo.
More Horizon: Zero Dawn coverage:
Horizon Zero Dawn officially delayed to early 2017
Horizon Zero Dawn is story-driven, doesn't need multiplayer
Guerrilla Games unveils its open world RPG Horizon: Zero Dawn at E3
Everything we know so far about the PlayStation 4K:
Original PS4
CPU: 8 Jaguar Cores at 1.6GHz
GPU: AMD GCN, 18 CUs at 800MHz (equivalent to Radeon HD 7850)
Memory: 8 GB GDDR5, 176 GB/s
PS4 NEO / PS4K
CPU: 8 Jaguar Cores at 2.1GHz
GPU: Improved AMD GCN, 36 CUs at 911MHz (possibly built on heavily customized Polaris10 Ellesmere?)
Memory: 8 GB GDDR5, 218 GB/s
Related Tags