Sony's new high-end upgraded PlayStation 4 Neo console has been sketched out by a Foxconn worker, showing what looks to be a cross between a PS4 and a PS2.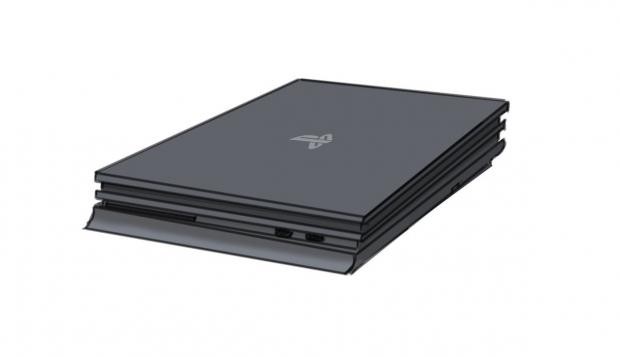 The new 4K-ready PlayStation 4 Neo (aka PS4K, PS4.5) retains the rhomboidal design set forth by the original PS4, combining with the PS2's crenellated style for a rather unique-looking console. That's if a Foxconn worker's rough sketch can be believed, of course. Remember that Foxconn is currently manufacturing Sony's PlayStation 4 Neo--among tons of other technology--so the workers have seen tons of unreleased hardware behind closed doors.
The source says that "five or six thousand of these machines" are in a particular production line, and that the purported PS4 "Neo" console is 3cm thicker than original PS4 and is "heavier like bricks," possibly weighing 8 or 9 lbs. Perhaps the most interesting tidbit is that the worker mentions something about a "PS Plus-like device" in the works. This could be the fabled next-gen PS Vita "Trinity" that would fill out Sony's triumvirate (Morpheus, Neo, and Trinity).
However, there is a possibility that this PS-Plus-like device is just Nintendo's new NX console, which is believed to be a tablet-like handheld hybrid with a docking station.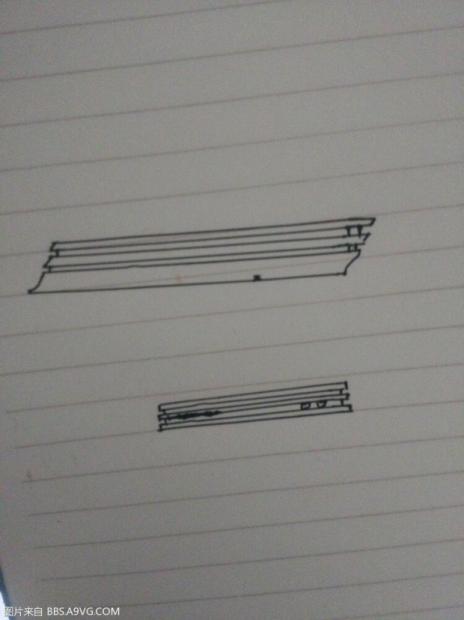 This isn't the first time a Foxconn worker rightly predicted a new Sony console. Back in June, an employee drew out a rough draft of a new PS4 that looks quite like Sony's new thinner PS4 "Slim" model. Although there's reason to half-believe this one, you should still take it with a grain of salt and remember Sony hasn't confirmed anything just yet.
The employee says that he/she will continue probing about the supposed PS4 "Neo" about its internal components, but we won't get a picture or any kind of video as that kind of thing is very risky. At the very least we might get some sort of info on the new 4K-ready PS4's hardware, which is believed to utilize a highly-customized GPU based on AMD's new Polaris architecture to enable native 1080p 60FPS and 4K upscaled gaming.
Sony is expected to unveil its new upgraded, high-end PlayStation 4 model on September 7 during a special PlayStation Meeting event.
The sketch has prompted many gamers to create their own PS4 Neo mockups, and you can find a few below. We'll update this post with more mockups as we discover them.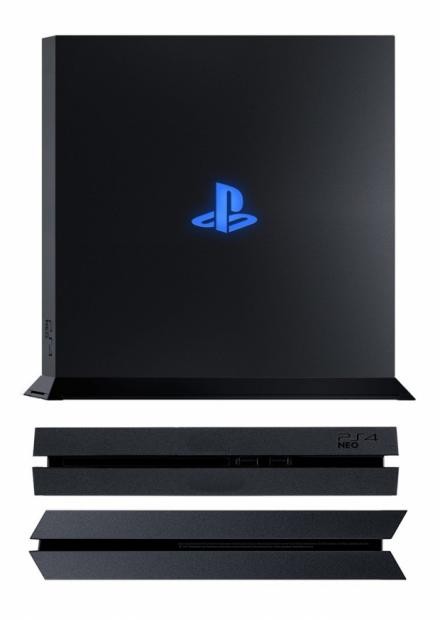 Check below for a massive list of everything we know about the PS4 Neo so far, but remember that this information has yet to be officially verified.
Everything we know so far about the PlayStation 4K:
Original PS4
CPU: 8 Jaguar Cores at 1.6GHz
GPU: AMD GCN, 18 CUs at 800MHz (equivalent to Radeon HD 7850)
Memory: 8 GB GDDR5, 176 GB/s
PS4 NEO / PS4K
CPU: 8 Jaguar Cores at 2.1GHz
GPU: Improved AMD GCN, 36 CUs at 911MHz (possibly built on heavily customized Polaris10 Ellesmere?)
Memory: 8 GB GDDR5, 218 GB/s