PS4 Slim coming alongside PS4 Neo, reports claim
Sony could have three PS4's on the market in 2016.

Published Wed, Jun 29 2016 2:23 PM CDT
|
Updated Tue, Nov 3 2020 11:59 AM CST
Sony isn't about to let Microsoft have all the console-upgrading fun: the Japanese gaming giant may reveal a new PS4 Slim model alongside its upgraded 4K-ready PS4 Neo in September.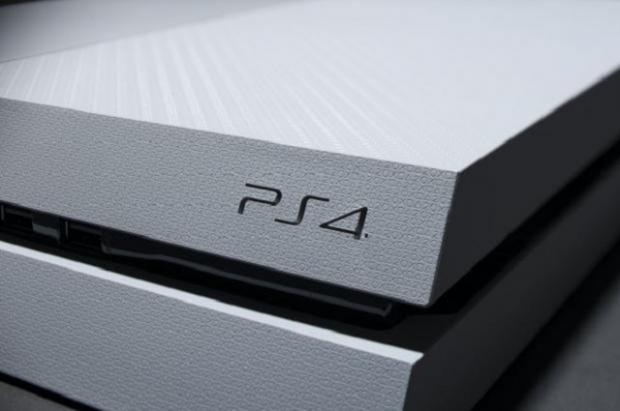 According to Macquarie Securities analyst Damien Thong, Sony will unveil two new PlayStation 4 consoles at this year's Tokyo Game Show: a slimmer PS4 and the new upgraded PS4K that's built on AMD's new 14nm Polaris GPU technology for 4K upscaled gaming.
"Macquarie Securities analyst Damian Thong said Sony might also introduce a slimmer version of the PlayStation. Sony declined to comment on that possibility. The new variations of the console might be released at a game show in September, Mr. Thong said," reads a report from the Wall Street Journal.
We're not sure if the new PS4 Slim will support 4K Blu-ray playback like Microsoft's new Xbox One S, but it's possible given the two consoles will likely go head-to-head against one another. Given this we can postulate the PS4 Slim could launch in 2016 for a ~$299 price point. The more powerful PlayStation 4K is also expected to launch in 2016.
If the report is true, Sony will have three PlayStation 4 consoles out in 2016--the vanilla PS4, the PS4 Slim, and the PlayStation 4 Neo. It's also possible that the PS4 Slim uses the same new AMD semi-custom system-on-chip (SoC) in the Xbox One S instead of the older APU design. The new SoC gives a boost to GPU and CPU hardware to enable 4K UHD playback and HDR support.
The Tokyo Game Show will be held from September 15 - 16 in Japan. Be sure to check below for a full list of everything we know about Sony's upgraded PlayStation 4K so far.
Original PS4
CPU: 8 Jaguar Cores at 1.6 GHz
GPU: AMD GCN, 18 CUs at 800 MHz (equivalent to Radeon HD 7850)
Memory: 8 GB GDDR5, 176 GB/s
PS4 NEO / PS4K
CPU: 8 Jaguar Cores at 2.1 GHz
GPU: Improved AMD GCN, 36 CUs at 911 MHz (possibly built on Polaris10 Ellesmere?)
Memory: 8 GB GDDR5, 218 GB/s
Everything we know so far about the PlayStation 4K:
Related Tags