BioWare dev teases new game, could be new IP or Dragon Age: Tactics
Is BioWare teasing Dragon Age: Tactics, or its new secret unannounced IP?

Published Thu, Apr 28 2016 9:40 AM CDT
|
Updated Tue, Nov 3 2020 12:00 PM CST
Dragon Age executive producer Mark Darrah teases a mysterious new game, but we have reason to believe it might not be the next Dragon Age.
Two days ago BioWare dev Mark Darrah tweeted a teaser video of himself flipping through a book used for internal studio projects. The book wasn't named, and featured a curious new symbol on it, and kicked off a firestorm of speculation. Could this be the next Dragon Age game? Maybe...but maybe not.
Outside of its traditional franchises like Mass Effect and Dragon Age, BioWare is also working on a brand new IP. We don't know much about the new IP, but job listings hint that it'll have "extensive online components" with server-based multiplayer gameplay, and that BioWare started writing its new IP back in November of last year.
According to BioWare's Alistair McNally, the new IP is already in a playable state and is looking "stunning". There's also a huge community of BioWare fans digging up clues on the Secret IP forum, so be sure to check it out if you're curious.
In any case, the symbol on the book looks like something entirely new and fresh, so it could belong to the secret unannounced IP. But why would the Dragon Age executive producer show it off? Good question, and I can't exactly answer that, but maybe he's consulting on the project, or perhaps he happened to have a copy of the book on hand.
On the other hand, this could be a tease for Dragon Age: Tactics. Before the book tease, Darrah posted up a poll asking gamers if they'd play a tactical Dragon Age game. Tactical strategy has always been a mainstay in all Dragon Age games, with Inquisition pushing it even farther than the other titles with its top-down freeze-frame action.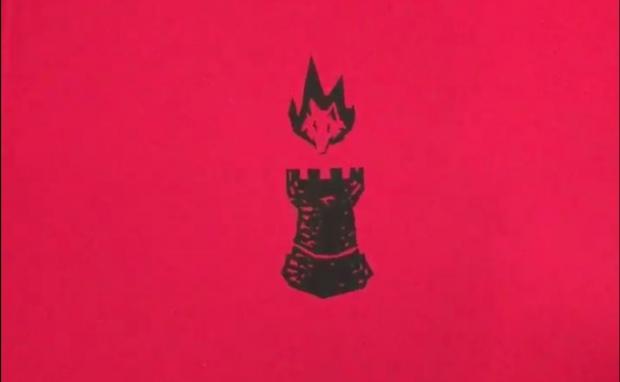 Related Tags