New PS4K info coming at TGS 2016, console reveal at Paris Games Week
Sony is expected to fully reveal its new PlayStation 4K in the fall, with a possible release for the holidays.

Published Wed, Jun 15 2016 1:01 PM CDT
|
Updated Tue, Nov 3 2020 11:59 AM CST
E3 2016 - Sony is expected to deliver a bunch of new details about its 4K-ready PlayStation Neo (aka PS4K, PS4.5) at this year's Tokyo Game Show, with a finished console reveal at Paris Games Week.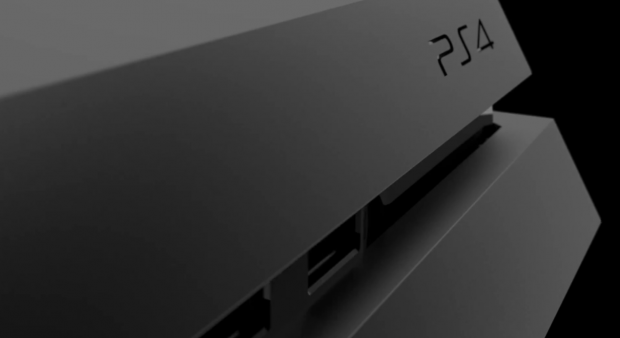 Although Sony has officially confirmed the existence of its powerful new upgraded PlayStation 4K, the hot new system was entirely absent at the Japanese gaming giant's E3 2016. That was to be expected, of course, as Sony told us the PS4K wouldn't show up. But Sony doesn't plan to keep us in the dark for much longer: according to Macquarie Securities analyst Damian Thong, Sony will drop key details on its "hardcore" new PS4K at this year's Tokyo Game Show on September 19-20.
Sony will likely unveil key specifications of the console, possibly confirming the leaked specs (8-core Jaguar CPU at 2.1GHz, 8GB GDDR5 memory at 218GB/s, and a 14nm AMD Polaris GPU), and clear up any confusion surrounding the system--but the console won't show up. As for an actual unveiling of the finished PlayStation 4K console itself, renowned games insider Shinobi602 predicts Sony will debut the system at Paris Games Week on October 27. Shinobi has been accurate many times in the past, and was right on the mark when he said the PS4K would skip E3.
A Fall reveal for the PlayStation 4K puts Sony in a prime position to launch the console during Holiday 2016, getting a good heads up on Microsoft, whose next-gen 4K-ready Project Scorpio console isn't arriving until Holiday 2017.
Sony Interactive Entertainment president Andrew House confirmed that the PlayStation Neo supports UHD 4K video playback and upscaled 1080p to 4K gaming, the console won't replace existing PS4's, PS4K won't have its own games library will be fully compatible with all existing PS4 games, and will cost "more" than $350.
"It is intended to sit alongside and complement the standard PS4. We will be selling both [versions] through the life cycle. All games will support the standard PS4 and we anticipate all or a very large majority of games will also support the high-end PS4,"House said in an interview with Financial Times.
Check below to see how the PS4K compares to existing PlayStation 4 consoles, as well as a checklist of everything we know about Sony's PS4K so far.
Original PS4
CPU: 8 Jaguar Cores at 1.6 GHz
GPU: AMD GCN, 18 CUs at 800 MHz (equivalent to Radeon HD 7850)
Memory: 8 GB GDDR5, 176 GB/s
NEO
CPU: 8 Jaguar Cores at 2.1 GHz
GPU: Improved AMD GCN, 36 CUs at 911 MHz (possibly built on Polaris10 Ellesmere?)
Memory: 8 GB GDDR5, 218 GB/s
Everything we know so far about the PlayStation 4K:
Related Tags