Sony sends invites out for PS4 Neo reveal event
Sony just sent out invites for its PlayStation Meeting on September 7, where it will almost assuredly reveal its new 4K-ready PlayStation 4 Neo.

Published Wed, Aug 10 2016 6:13 AM CDT
|
Updated Tue, Nov 3 2020 11:59 AM CST
Sony is holding an official PlayStation Meeting event on September 7 where it will almost certainly unveil the new 4K-ready PlayStation 4 Neo console.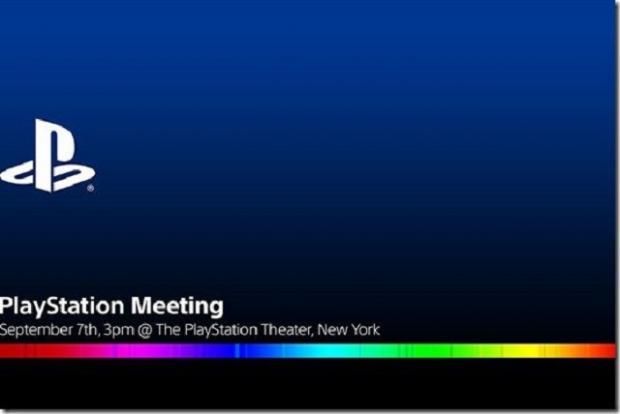 Just yesterday we reported that Sony would reveal its new upgraded PlayStation 4K (aka PS4 Neo, PS4.5) console on September 7, and now we have even more proof as Sony Interactive Entertainment has confirmed an official event for the same day. Thanks to leaked documents we know that the PlayStation 4 Neo will upscale 1080p games to 4K resolution thanks to its upgraded GPU, which is likely based on a heavily customized variant of AMD's new Polaris GPU tech, RAM bandwidth and an overclocked Jaguar CPU.
SIE has sent out official press invites for the PlayStation Meeting in New York that kicks off at 3PM EST on September 7. Expect official livestreams and tons of coverage/FAQs from Sony if the PS4K is revealed, and we'll keep you updated as well.
Original PS4
CPU: 8 Jaguar Cores at 1.6 GHz
GPU: AMD GCN, 18 CUs at 800 MHz (equivalent to Radeon HD 7850)
Memory: 8 GB GDDR5, 176 GB/s
PS4 NEO / PS4K
CPU: 8 Jaguar Cores at 2.1 GHz
GPU: Improved AMD GCN, 36 CUs at 911 MHz (possibly built on heavily customized Polaris10 Ellesmere?)
Memory: 8 GB GDDR5, 218 GB/s
As for the PlayStation 4K, gamers won't need to have a 4K UHDTV to take advantage of the console's new specs: 1080p HDTV owners will enjoy boosted frame rates in Neo-optimized games to enable native, no-compromises 1080p 60FPS. Remember that PS4 Neo won't have exclusive games and will be fully compatible with all existing PS4 games, but only certain games will be optimized for upscaled 4K.
Check below for a massive list of everything you need to know about Sony's PlayStation 4K console:
Everything we know so far about the PlayStation 4K:
Related Tags