GTA 6 rumored to be unveiled Sep 7, features Eva Mendez
GTA 6 rumored for a September 7 unveiling, with Eva Mendez voicing the female protagonist.

Published Sat, Sep 3 2016 8:14 PM CDT
|
Updated Tue, Nov 3 2020 11:58 AM CST
Sony is set to unveil the refreshed PS4 and next-gen PS4 Neo console, but there's now a juicy rumor that is set to have the internet alight - Rockstar will unveil Grand Theft Auto 6 at the same time. The last we heard on GTA 6 was our report on the possibility that GTA 6 or Red Dead Redemption 2 could be unveiled soon, and then our report from early last year.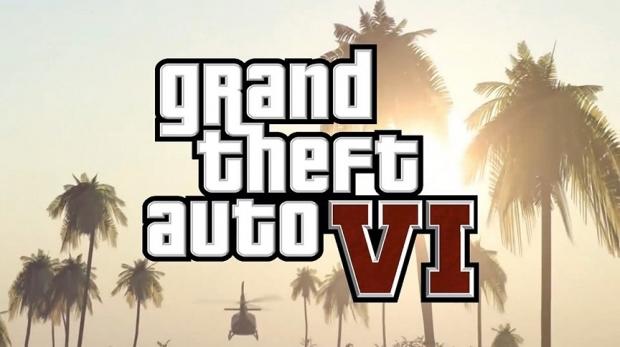 Rockstar is rumored to unveil GTA 6 at Sony's PlayStation Meeting this month, with it being teased by industry insider 'Tidux' on Twitter. Tidux tweeted a cryptic tease, with a little guitar and a star, followed by #PSM. Now, that might not sound like much - but the guitar could be 'rock' and the star is... well... a star. Rock + Star = Rockstar Games, thus the birth of refreshed GTA 6 rumors. Rockstar's parent company Take-Two Interactive has confirmed the studio is working on some "exciting future projects" that culminate in a "robust development plan that extends well beyond the current fiscal year," causing the company to inflate its projected earnings for the next fiscal year.
If GTA 6 is unveiled next week, it would make for some interesting times regarding its release. Could we see GTA 6 on the PS4 and Xbox One, while the PS4 Neo and Xbox Scorpio could run a 1080p 60FPS or 4K version of the game, looking closer to the PC version of the game. It happened with GTA 5, which looked worlds better on the PC in high resolutions than it did on the potato boxes. Sony's PlayStation Meeting will be held on Wednesday, September 7 starting at 3PM EST, and Sony has promised to livestream the event.
GTA 6 will reportedly have a female protagonist, voiced by Eva Mendez - this is another huge chunk of the rumor, and it would mark for an interesting turn in the world of Grand Theft Auto protagonists.
GTA 6 is happening: The Proof
As for the validity of this claim, we have strong reason to believe that Grand Theft Auto 6 will be unveiled soon. During Take-Two Interactive's Q4 2016 earnings call company CEO Strauss Zelnick not only confirmed Rockstar is working on new projects (likely Red Dead Redemption 2 and GTA 6), but he outright says that the company expects a substantial jump in profits thanks to these new projects.
What's a better money-maker than Grand Theft Auto?
"Looking ahead, we expect to grow Non-GAAP revenues and earnings in fiscal 2018, based on our robust development plan that extends well beyond the current fiscal year. Rockstar Games is of course hard at work on some exciting future projects that will be revealed soon," Zelnick said during the call.
For reference, Take-Two's Fiscal Year 2018 begins in April 2017, so don't expect to see GTA 6 or Red Dead Redemption 2 before then.
And here's Zelnick mentioning the profits jump:
"You mentioned you expect growth on revenue and earnings for FY18, so what gives you the confidence to say that now?" an analyst asked during the call's Q&A session.
"It's what we're working on in our development studios," said CEO Strauss Zelnick. "We have very good visibility into our pipeline, and based on what we see, it gives us high confidence for FY18 growth," Take-Two President Karl Slatoff added.
So there you have it--Rockstar Games unveiling GTA 6 or even Red Dead Redemption 2 at the PlayStation Meeting event makes a ton of sense, especially given the timeline. Everything is lining up, and we can't wait to see what happens next.
Please, Rockstar: Give us full VR support for GTA 6. Imagine if Sony has been working with Rockstar on GTA 6, and it's a next-gen game that works on the PlayStation VR headset? That would be a huge exclusive for Sony, and worthy of Rockstar unveiling GTA 6 during the PlayStation Meeting next week.
Related Tags