Sony has made some pretty big PS4 sales estimates for its latest fiscal year--could the new 4K-ready PlayStation 4 Neo (aka PS4K, PS4.5) have anything to do with those figures?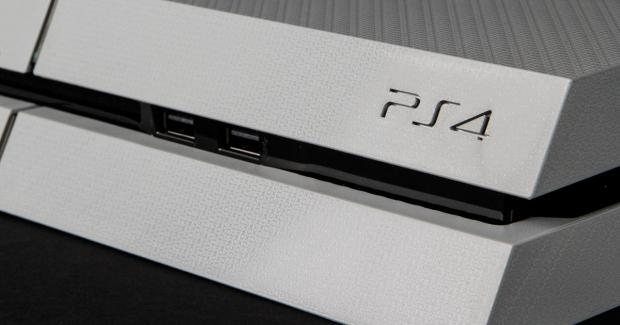 Sony wants to sell 20 million PlayStation 4 consoles from now until April 2017, bringing the total number of PS4s sold to 60 million globally. That's quite a feat. Although the PS4 is still a hot-selling console in its own right, what if Sony is counting on the new rumored PS4K to bolster those sales? Technically speaking the PS4K is a PS4, so those sales would definitely boost overall figures. Sony could unveil the PS4K at E3 2016, open up pre-orders after a month or so, and possibly ship it by October 2016 to coincide with the launch of the PlayStation VR.
Keep in mind that it's taken three years for the PS4 to hit its current 40 million sales figure, and Sony wants to sell half of this amount in one year. A new console would definitely bolster sales and drive growth. Remember that Sony's Fiscal Year 2016 ends on April 2017, so we could see the PS4K release in early 2017 or so, with Sony collecting the cash on pre-orders, but a 2016 launch is more likely in this scenario. On the other hand, if Sony does reveal the PS4K at E3, it's highly likely consumers will hold off on buying a PS4 and wait for the new console. If Sony lumps the PS4K with the original PS4 sales, the 20 million estimate makes a bit of sense. During Sony's IR call, Shuhei Yoshida affirmed that the company is now hitting the peak of console profits: "About two and half years have passed since the PlayStation 4 went on sale, and we believe we are beginning to enter the part of the console cycle where we harvest profits." What better time to release the PS4K?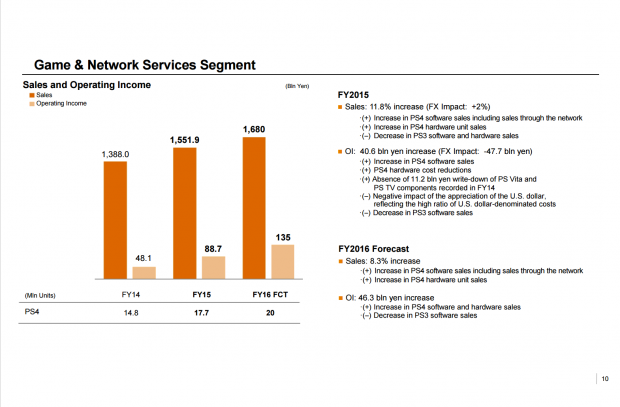 Bear in mind that this is all just conjecture, and Sony could just count on the vanilla PlayStation 4 to continue smashing sales records. Sony will announce and highlight a slew of PS4 exclusives at E3 2016, and as we all know software continues to drive PS4 sales and attachment growth.
But the new PS4 Neo will also be backward compatible and play existing PS4 games, letting the new system take full advantage of old hits and new releases.
We have no clue if Sony will announce the PS4K at E3 or not, and I've been told that it'd be impossible for the PS4K to release in 2016, especially with the apparent AMD Polaris Ellesmere 10 GPU found in the leaked specs (see below).
Original PS4
CPU: 8 Jaguar Cores at 1.6 GHz
GPU: AMD GCN, 18 CUs at 800 MHz (equivalent to Radeon HD 7850)
Memory: 8 GB GDDR5, 176 GB/s
NEO
CPU: 8 Jaguar Cores at 2.1 GHz
GPU: Improved AMD GCN, 36 CUs at 911 MHz (possibly built on Polaris10 Ellesmere?)
Memory: 8 GB GDDR5, 218 GB/s
Everything we know so far about the PlayStation 4K: