Software modder brings PlayStation's Remote Play to PC... for a price
An unauthorized software-maker has ported Sony's Remote Play feature onto the PC and plans to charge a usage fee.

Published Tue, Nov 24 2015 11:16 AM CST
|
Updated Tue, Nov 3 2020 12:03 PM CST
Sony's Remote Play functionality is one of the most innovative features of our current generation of consoles, and represents a nice boon for PS Vita owners. But why stop at the Vita? Gamers have already brought Remote Play over to Android, so why find a way to bring Remote Play over to desktop PC's? A dedicated software modder has done just that, but his approach might ensure the project is dead on arrival.
Renowned gamer and coder Twisted has spent quite some time on Remote Play PC. After a full year's work, Twisted has announced that the Remote Play PC app is ready to go, and that Sony's cross-platform tech will find its way onto gaming PC's starting tomorrow. But it's not going to be free: Twisted plans on charging $10 for the app.
"I'd like to work on this project full time, adding features, getting it stable and porting it to other platforms which I know a lot of you want," the homebrew dev wrote in the latest announcement update. "The only way to support this is to charge for the app, all my previous projects have been free and I don't want to have to but sadly its the only way to support my living costs. On the plus side this means I have more time to work on the project and provide support to its users, something which I've been limited on in the past."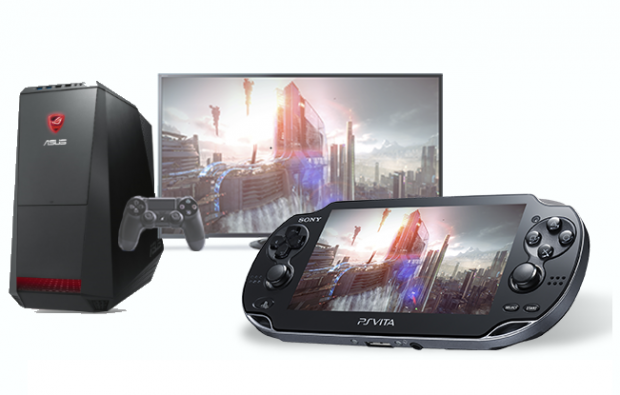 Porting Sony's console-exclusive feature is one thing, but charging people an entrance fee to use it is an entirely different prospect altogether. While it's completely understandable that someone would want to get adequately compensated for a project they've invested countless hours into, Sony will likely snip this right in the bud before it ever takes off.
Sony has gone to great lengths to solidify its hardware exclusives and keep them on the PlayStation banner. Much like Nintendo with its overprotective grasp on its IP's, Sony's Remote Play is restricted to the PS ecosystem, and only occasionally dips out of console hardware boundaries in favor of the Xperia line.
Charging people to use a Remote Play PC app sets off a pretty sizable red-flag in the copyright department, and I can see Sony just shutting this down the minute they realize what's going on. In any case, it'll be interesting to see how all this turns out, and how the app performs--assuming it's not instantly yanked off the internet after a curt cease and desist notification.
The Remote Play PC app will be available starting Wednesday, November 25 for a starting price of $10 (£6.50).
Related Tags