What if Nintendo Switch has its own game rental service?
What if the Nintendo Switch's Supplemental Computing Device enables cloud-powered game streaming?
Published Jan 4, 2017 11:18 PM CST
|
Updated Tue, Nov 3 2020 11:57 AM CST
10 minute read time
During its CES 2017 keynote NVIDIA revealed that GeForce Now, its cloud-game streaming service that beams games to its NVIDIA Shield TV microconsole, is coming to PC and Mac. Since Nintendo's new Switch handheld-and-console hybrid features similar Tegra-based architecture as the Shield TV, what if Nintendo opened up its own games rental service?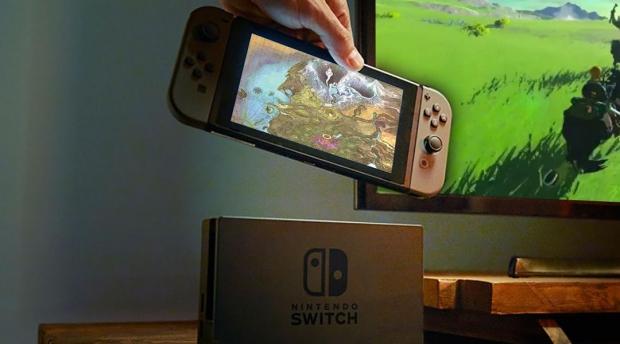 Nintendo offering cloud streamed game rentals might sound like an insane idea, but bear with me. I know that Sony tried a la carte games rentals with PlayStation Now, which ultimately failed and forced the company to adopt a subscription-based plan instead. But Nintendo's new Switch hybrid uses a highly customized Tegra processor, so it shares similarities with the Shield TV, and could very well be compatible with its own Nintendo-branded fork of GeForce Now.
And there's also the Switch's Supplemental Computing Device (SCD). Remember that thing? The SCD was first mentioned in Nintendo Switch patents, and is essentially an external console upgrade box that boosts CPU power to facilitate higher internet bandwidth--the kind of bandwidth you'll need to, say, stream a game. The interesting part of the SCD is that it actually let users rent out their own internet connections for specific rewards. So Nintendo could even do internet connection rentals as well as game rentals, which would be something that no other console-maker has really done before.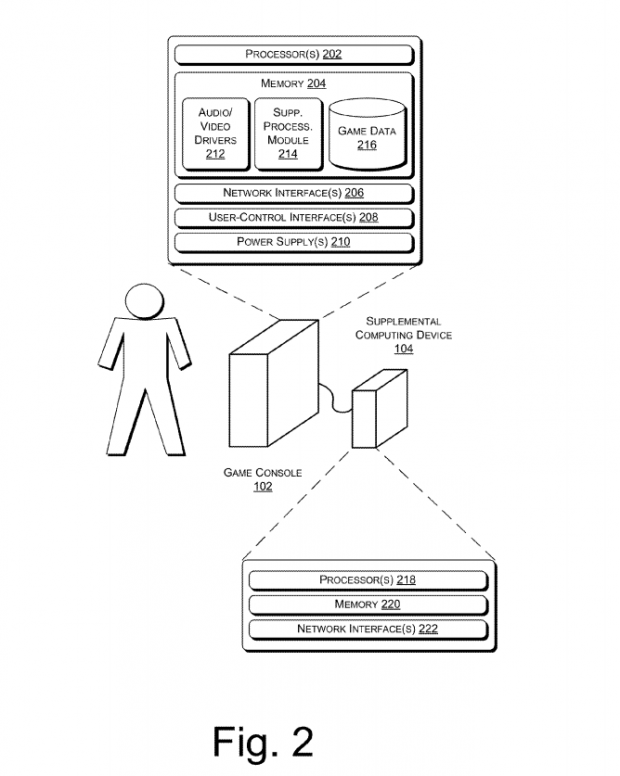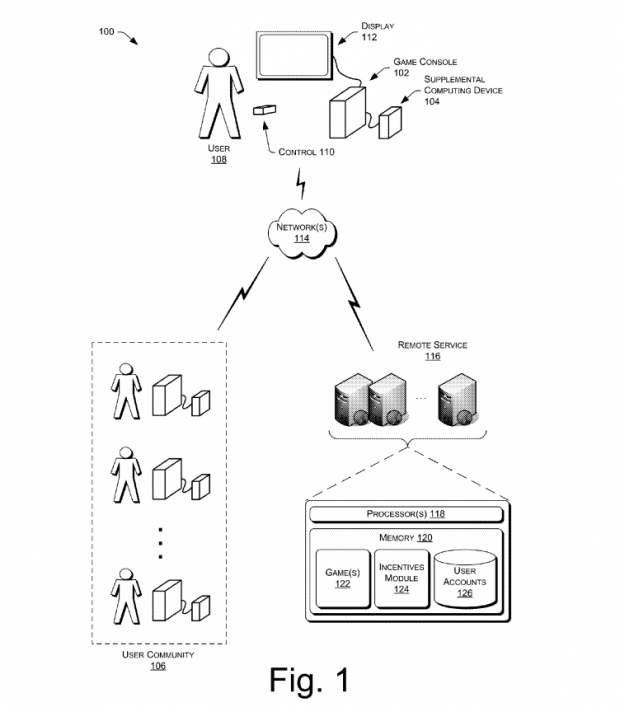 Now these things could be completely unrelated. But what if they're not? What if Nintendo buys time on NVIDIA's supercomputers to facilitate its own unique rental service, offering access to a ton of different on-demand cloud-streamed games, demos, and Nintendo-branded content?
I realize that this is very un-Nintendo type of thinking. The company is much more traditional in its business model, and isn't necessarily thinking towards the future when it comes to certain things; look at its free-to-play business model with its Super Mario Run smartphone game, which caused the company to lose hundreds of millions in potential earnings.
Expected Nintendo Switch specs and performance
(Note: most of this information has not been officially confirmed)
Console Mode
Chip type: highly-customized, revamped Tegra, possbily 20nm Maxwell or 16nm Pascal

Power: USB Type-C, charged docked

Video out: HDMI

GPU clock: 768MHz (max, could be variable based on game/app/program, won't always hit max perf)

CPU clock: 1020MHz (consistent perf)

System RAM: 4GB unified memory (unified VRAM and DRAM)

Resolution output: native 1080p switched over from handheld's 720p resolution

Unreal Engine 4 GFX display settings: High
Handheld Mode
Chip type: highly-customized, revamped Tegra, possbily 20nm Maxwell or 16nm Pascal

Power: USB Type-C, external charger

Video out: N/A

GPU clock: downclocked to 302MHz (maximum based on game/app/program, won't always hit max perf)

CPU clock: 1020MHz (consistent perf)

System RAM: 4GB unified memory (unified VRAM and DRAM)

Battery Life: ~3 Hours?

Resolution output: 720p resolution in 6.2-inch tablet handheld

Unreal Engine 4 GFX display settings: Medium
Nintendo Switch Info and Specs
Nintendo Switch handheld tablet uses non-removable, rechargable 3.7V Li-Ion battery

Both 2.4GHz and 5GHz 802.11ac MIMO Wi-Fi supported

No LTE/cellular internet support

USB Type-C confirmed

No Ethernet port in the Switch cradle/dock, requires USB-to-ethernet adapter, compatible with Wii's LAN adapter

Switch handheld supports MicroSD for expanded memory

Laptops can be hooked directly to the cradle

Detachable JoyPad controllers are connected via Bluetooth

Low-power Bluetooth, likely Bluetooth 4.0 +

AC Adapter output (from dock to handheld) DC 5 V - DC 15 V, 2.6 A - Switch has max power draw of 39W while charging on cradle, supports Type-C quick-charge*
AC Adapter input (from wall to dock) AC 100 - 240 V, 50 / 60 Hz, 1 A - standardized power, hinting the Switch may be region-free (the Wii U's adapter, however, is similarly rated and isn't region-free)
*Basic formula to convert volts to watts is Watts = Volts x Amps, so we plug in the Switch's 15V times the 2.6A to get 39W, meaning the Switch will draw a max of 39W while docked.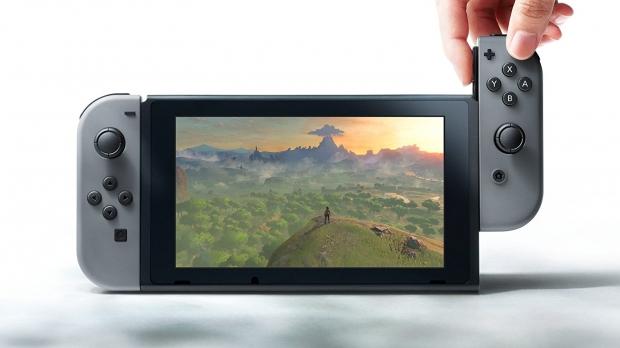 Like PlayStation Now rentals, GeForce Now isn't cheap: NVIDIA says that you'll pay $25 per 20 hours of gameplay, but that gameplay will be supercharged with GeForce GTX-level graphics. Essentially NVIDIA's supercomputers stream the game over to your PC via a client, allowing you to rent a high-end PC for a bit.
But the Switch isn't a GeForce GTX powered PC; it's a smaller, lightweight hybrid that does indeed tap the power of NVIDIA's Tegra chip, but in a scaled form factor. So the Switch won't need the same kind of horsepower that high-end PCs require for seamless 1080p/4K 60FPS+ gaming.
I already predicted that Nintendo would facilitate a new My Nintendo framework with MiiVerse 2.0 capability where gamers can share screenshots, replays, videos and drawings on the Switch's 10-point capacitive touch tablet. Cloud-powered games rentals and connection sharing could be a part of that ecosystem at some point.
At TweakTown we've extensively covered all Switch reports and news, and you can find a full catalog of our content here. You can also scroll down below for a bullet list of all the pertinent details.
The Nintendo Switch launches in March 2017, possibly at a $249 and $299 price point, with a major reveal including full specs, launch lineup and more being held on January 13-15, 2017. Check below for everything we know about the Nintendo Switch so far, including confirmed details, analyses, rumors, specs and more.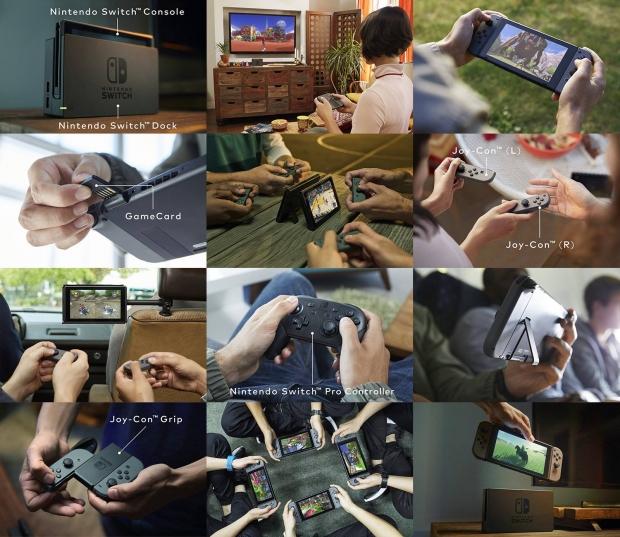 Everything we know about Nintendo Switch so far:
Related Tags