Nintendo's new Switch handheld-and-console hybrid will have extensive third-party support from major publishers, but EA remains uncertain about the system, and only plans to bring "one or two" games over to the platform.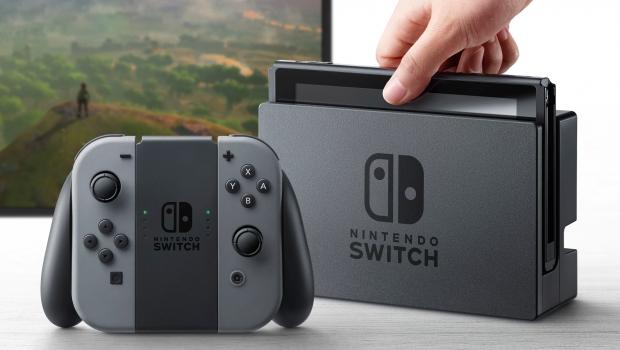 Nintendo President Tatsumi Kimishima has promised that the Switch will launch with a "full software library," and the company has revealed a huge list of third-party partners that includes the greatest names in the games industry. It's clear that the Switch will be very different than the Wii U's failed third-party support, and devs and publishers are keen on backing the device. EA, on the other hand, remains a bit skeptical on the Switch's success, and says they plan to bring as few as two games over to the new platform--but rest assured, they'll be a big AAA games.
"In terms of Nintendo, in their announcement they announced that we'll be supporting with a game or two on that new platform. We haven't yet announced what game, but you should assume that it's one of our bigger games we've been involved with," EA CFO Blake Jorgensen said at a UBS tech show.
"We're excited for Nintendo, it's an interesting device. But I can't yet predict how broad it's going to be, and [if people will] be interested in a portable device alongside their regular portable device that they have."
EA's words are particularly interesting, and give more perspective on what to expect from similar publishers and developers. We may not see a publisher bring all of their popular games over to the Switch, so this gives us an idea of what to expect when the Switch launches in March 2017.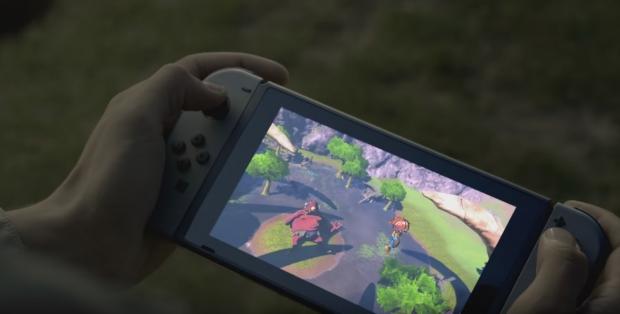 Read Also: Nintendo Switch price to start at $249, deluxe at $299
In the past, EA has been dubious about the Nintendo Switch and said they'd only support it if "it made sense" to do so."We're in constant communication with them and when they come to market something - and if it makes sense for us - we'll be there," EA Studios vice president Patrick Soderlund said back in May of this year.
So which "big game" will EA release onto the Switch? I think Mass Effect: Andromeda is the most likely title, considering the Switch's portability.
EA will almost certainly select a game with a distinct offline singleplayer element to it considering half of the Switch's functionality is its 3DS-like portable, allowing console-grade gaming on the go. This means games with distinct online multiplayer like Battlefield 1 and Titanfall 2 might not jump over, despite them being big AAA titles from the publisher.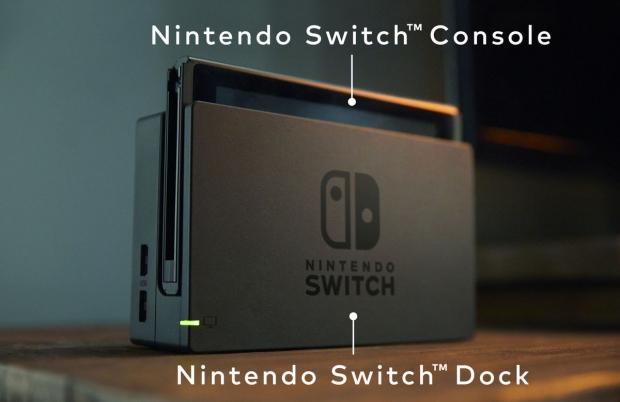 Read Also:Nintendo Switch handheld delivers console-quality gaming
Also keep in mind the Nintendo Switch might have limited performance power when compared to PS4 and Xbox One. Although the Switch utilizes a highly-customized next-gen Tegra SoC based on NVIDIA's powerful and power efficient Pascal architecture, we've heard reports it will only have 4GB of shared unified system memory (shared VRAM and system RAM).
In any case, the Switch's games are only half of the system, and Nintendo will be releasing a steady stream of unique add-on peripherals, likely in the form of swappable, detachable JoyCon controllers, to make the games themselves feel much more immersive.
Nintendo has promised that the Switch will have a "wide array of hardware add-ons," and that the games are basically the missing half of the reveal.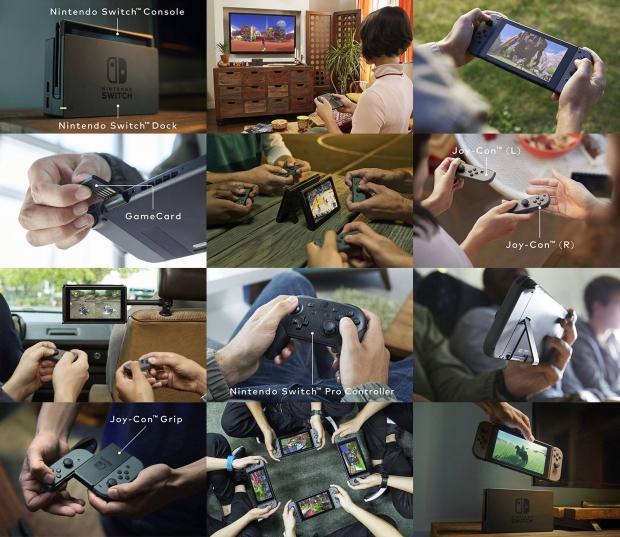 Check below for the full list of developers and publishers that will be supporting the Nintendo Switch:
Nintendo Switch partners
505 Games

Activision Publishing, Inc.

ARC SYSTEM WORKS Co., Ltd.

ATLUS CO., LTD.

Audiokinetic Inc.

Autodesk, Inc.

BANDAI NAMCO Entertainment Inc.

Bethesda

CAPCOM CO., LTD.

Codemasters®

CRI Middleware Co., Ltd.

DeNA Co., Ltd.

Electronic Arts

Epic Games Inc.

Firelight Technologies

FromSoftware, Inc.

Frozenbyte

GameTrust

GRASSHOPPER MANUFACTURE INC.

UBISOFT

Gungho Online Entertainment, Inc.

HAMSTER Corporation

Havok

INTI CREATES CO., LTD. • Web Technology Corp

KOEI TECMO GAMES CO., LTD.

Konami Digital Entertainment Co., Ltd.

LEVEL-5 Inc

Marvelous Inc.

Maximum Games, LLC

Nippon Ichi Software, Inc.

Parity Bit Inc.

PlatinumGames Inc.

RAD Game Tools, Inc.

RecoChoku Co., Ltd.

SEGA Games Co., Ltd.

Silicon Studio Corporation

Spike Chunsoft Co., Ltd.

SQUARE ENIX CO., LTD.

Starbreeze Studios

Take-Two Interactive Software, Inc.

Telltale Games

THQ Nordic

Tokyo RPG Factory Co., Ltd.

TT Games

Ubitus Inc.

Unity Technologies, Inc.

Warner Bros. Interactive Entertainment
The Nintendo Switch will launch in March 2017, but the Japanese console-maker has yet to reveal pricing or launch games; those details will be unveiled at a special event on January 12, 2017.
Check below for everything we know about the Switch so far.
Everything we know about Nintendo Switch so far: