Nintendo Switch gameplay graphics are subject to change
Nintendo says the Switch trailer is just a concept demonstration, and doesn't show final gameplay capabilities.
Published
|
Updated Tue, Nov 3 2020 11:58 AM CST
2 minutes & 57 seconds read time
The Nintendo Switch preview trailer is just a concept demonstration, and isn't meant to be taken as complete 100% accurate truth. The Switch console could drop resolution and/or FPS when detached from the docking station instead of delivering identical console-level gaming on the go.
Nintendo has affirmed that the gameplay footage shown in the trailer may not reflect the Switch's final experiences, meaning the handheld might actually have lower graphics while on-the-go and even during console play. In fact, at the very end of the preview trailer Nintendo warns that "gameplay footage not final; graphics and features subject to change." How did everyone miss that?
Nintendo further drilled the point home in an interview with Eurogamer, saying: "This video is all about explaining how the Nintendo Switch works," Nintendo told Eurogamer. "You shouldn't assume what you saw on the video represents actual game footage and further specifics on first-party games will be provided later."
"We wanted to convey in a self-contained video how Nintendo Switch represents a new era for video game systems enjoyed in front of a TV, by letting gamers play anywhere, anytime, with anyone they choose. It adds the mobility of a portable system to the power of a home gaming system."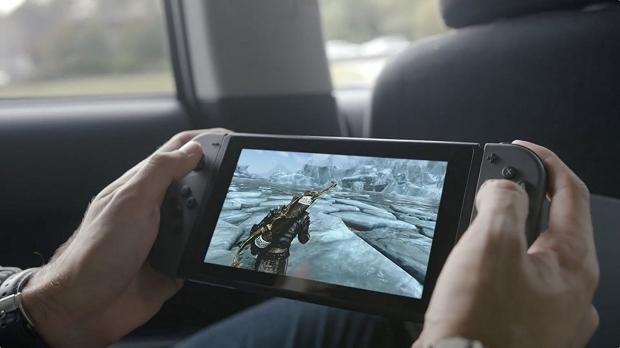 The trailer shows the Switch tablet handheld (actually called the Switch Console) seamlessly supports console-grade gaming while taken on the go, but Nintendo has given me reason to doubt this. I still think the Switch will deliver competent console-like experiences while detached from the docking station, but we could see a noticeable drop in resolution and frame rate.
Also Nintendo says the Switch is "first and foremost a home gaming system," which further hints it may not be that great while on the go. We also have reports that the Switch is most powerful in terms of gaming performance while docked, and is underclocked while detached for mobile play.
In any case, Nintendo says it won't be revealing full specs until 2017, so we'll have to wait months to find out.
The Switch launches on March 2017, but Nintendo won't reveal pricing, launch games, or full specs until 2017.
Check below for a full list of everything we know about the Nintendo Switch so far.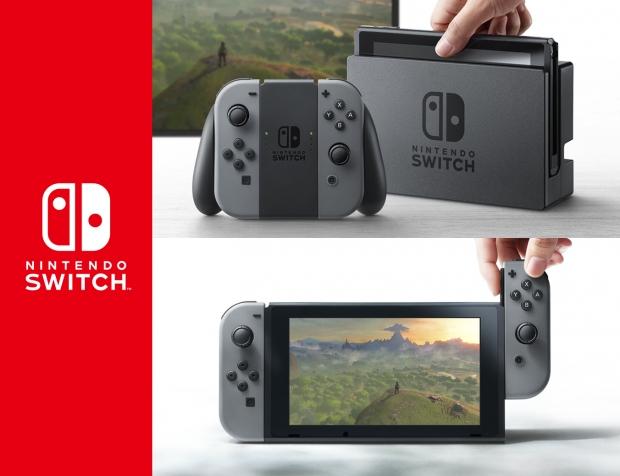 Everything we know about Nintendo Switch so far:
Related Tags