Only 3.4% of gamers actually bought Super Mario Run
Super Mario Run made $30 million in two weeks, but only 3.4% of all its players actually bought the game.

Published Wed, Jan 4 2017 3:26 AM CST
|
Updated Tue, Nov 3 2020 11:57 AM CST
Super Mario Run has earned an impressive $30 million in its first two weeks of available on Apple's iOS platform, but Nintendo could've magnified those earnings by tenfold if they played their cards right.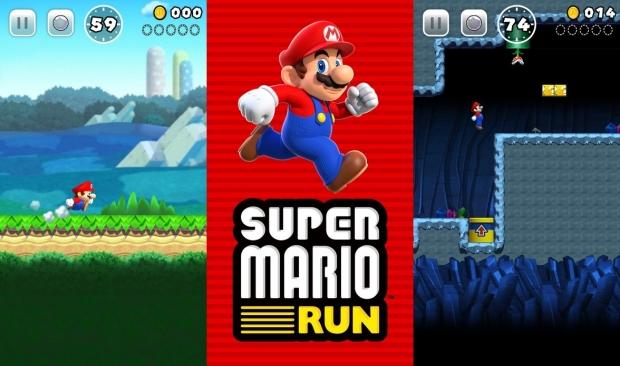 Although Super Mario Run saw widespread downloads and peak engagement for the Nintendo brand, the game is only living up to a fraction of it potential. This is strongly due to Super Mario Run's free-to-try business model, which allows anyone to download the game and play its first few levels for free, then locking the game behind a $10 paygate. Other factors, like the game's always-online requirement that eats through LTE data plans, continue to deter gamers. So while Nintendo has enjoyed stalwart downloads, Super Mario Run isn't achieving where it really counts--in the pocketbook.
In fact, the game has a dismal purchase conversion rate of only 3.4% ; out of the 90 million users who have downloaded the game, only 3 million or so have actually paid the $10 to buy the full experience. That's a lot of wasted money on the table, and investors know it--Nintendo's shareholders actually predicted this would happen as soon as the game released.
Investors disapprove of antiquated business model
While Super Mario Run was topping Apple iOS charts Nintendo investors were less than happy about the company's free-to-try business model. As a result, Nintendo shares slipped by 5% upon the game's launch, culminating in a potential market loss of $2 billion.
Right now, Super Mario Run has dropped from its top spot on the Apple iOS charts to number 7, flagging behind mobile titans like Candy Crush and Clash of Clans. The game will likely continue to falter as the novelty wears off, but Nintendo will enjoy a similar spurt of engagement and purchases when the game rolls out on Android devices in early 2017.
But still, there's a lesson to be learned here for Nintendo. It's free-to-try business model is antiquated, even if Nintendo's heart is in the right place; the company simply doesn't want to nickle and dime its customers into submissions. Although the Japanese console-maker has and continues to make questions business decisions that sometimes outright punish its fans, it's quite firm in its decisions for the mobile marketplace.
So how will it continue? I'm not too sure. I think some form of monetization would be key here, but it depends on what Nintendo wants to do. Do they want to make money with their smartphone games, or do they want to engage consumers and remind them of Nintendo's new hardware and games? Or both?
Remember, in this day and age, engagement is extremely valuable for the long-term stability of your company.
Massive engagement might be more valuable than sales
It's not all bad, however. Think of it this way: Nintendo got the attention of 90 million people in two weeks time. 90 million consumers downloaded a Nintendo game, and 90 million people were reminded that the company still exists. Nintendo was able to engage a huge portion of consumers everywhere, transcending the traditional norms of "gamers" and building an accessible bridge to every consumer out there with a smartphone.
This is the kind of connection Nintendo wants. This is the kind of connection Nintendo needs, not only as a business, but as a community. Reaching that many people in such a short time is an extremely valuable commodity that publishers and developers would (and do) pay big bucks for.
So however Super Mario Run failed as a blockbuster cash-raking mobile game, it tremendously succeeded as a giant billboard for Nintendo's brand as a whole.
Super Mario Run is the doorway for Nintendo's smartphone push
This is just the beginning for Nintendo. They're watching, they're planning, and they're collecting data. Super Mario Run was the inception of the company's smartphone push, and I expect to see a lot more games that are infused as engagement-building applications that will essentially relay important information to consumers; you'll play a "game" to unlock content and features while learning about all the latest Nintendo hardware and games.
There's a very good reason why Nintendo's Miitomo smartphone app collects more data than Facebook: the company is trying to understand its consumers and fans.
When the Nintendo Switch launches, I expect the company to take everything they've learned from Miitomo and Super Mario Run and roll out a unified My Nintendo app that incorporates all of these things together. Remember, Nintendo needs to spread the word. That's why the Wii U died such a terrible, thrashing death; no one knew what it was, and know one wanted it.
Nintendo's time is coming, and smartphone gaming will be a big part of its rise to fame--that is, of course, if they play their cards just right.
Related Tags