Nintendo patents external console upgrade box
Nintendo's newly patented external box boosts console processing speed and network latency.

Published Thu, Jul 28 2016 9:36 AM CDT
|
Updated Tue, Nov 3 2020 11:59 AM CST
Nintendo has successfully patented an external hardware accessory that boosts a console's processing power, meaning Nintendo could be the first to kick off external hardware upgrades for mainstream consoles.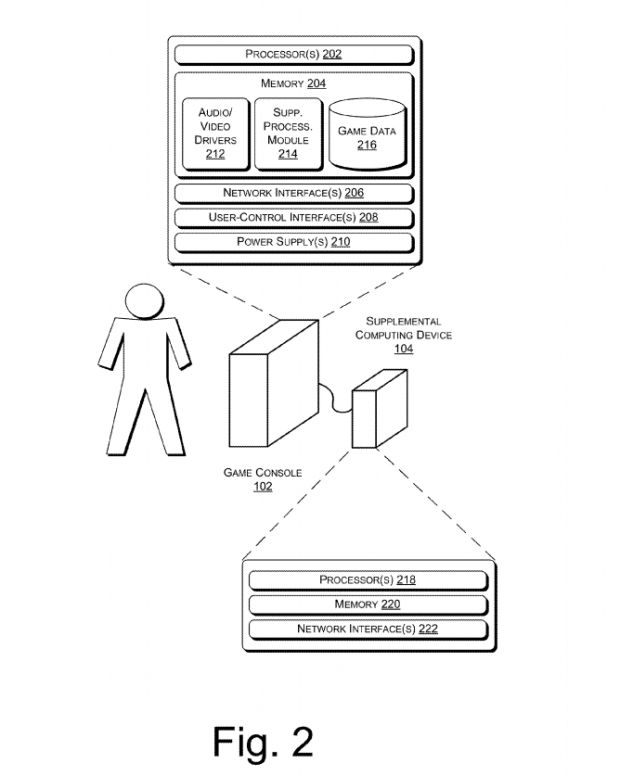 Nintendo's new NX hardware is believed to be a mobile-based handheld hybrid that's lacking in power, but recent patents hint the NX could leverage external hardware to boost performance. The external box is called a Supplemental Computing Device, and hooks up to Nintendo games consoles to provide various improvements like "increased processing and/or storage resources to games consoles to assist in executing a game."
Based on the deluge of information in the patent filings, Nintendo's Supplemental Computing Device (SCD) is a huge game-changer. There's a ton of applications apart from the obvious hardware processing boost, but don't think of this a console version of Razer's external Core GPU enclosure. The SCD likely won't be that dramatic, and apparently won't affect graphics at all, just processing speed, network latency, and storage. It does, however, keep with Nintendo's penchant for uniqueness and incorporates some very interesting applications.
The most interesting SCD applications revolve around users being able to sharing their SCD's with others via online or remote access, meaning you can let other people use your hardware for an in-game boost. The patents make this out to be a kind of user-to-user service and even mentions compensation for those who share their SCD--you could get free games/discounts/ and even time on other people's SCD's.
"The console may couple to a supplement computing device to increase the speed or quality of a user's gaming experience."
Here's how the Supplemental Computing Device will potentially interact with Nintendo consoles, but remember the patents have multiple instances of the hardware applications so this isn't a targeted explanation:
Provide processing and/or storage resources to games consoles to assist in game performance or other tasks like viewing photos/watching videos, etc.

Can be physically attached to a console to increase speed or quality of a user's gaming experience

Consoles can connect to supplemental computing devices remotely via local wireless network, with the extra processing power/storage being tapped over a wireless network

Boosts connection strength and improves latency with online games and games/services that are powered by cloud computing

Users can share the supplemental computing device with others, possibly on an online basis but more likely with remote users in the same area, and can control the hardware boost threshold percentage shared with others and even impose a time limit on such resources

Nintendo may compensate users who choose to share their supplemental computing device with others depending on duration and resource percentages shared. Compensation may include discounts on games, time on other SCD's, or points for redemption for other content/games (think Club Nintendo)

Users can daisy-chain multiple supplemental computing devices to the same console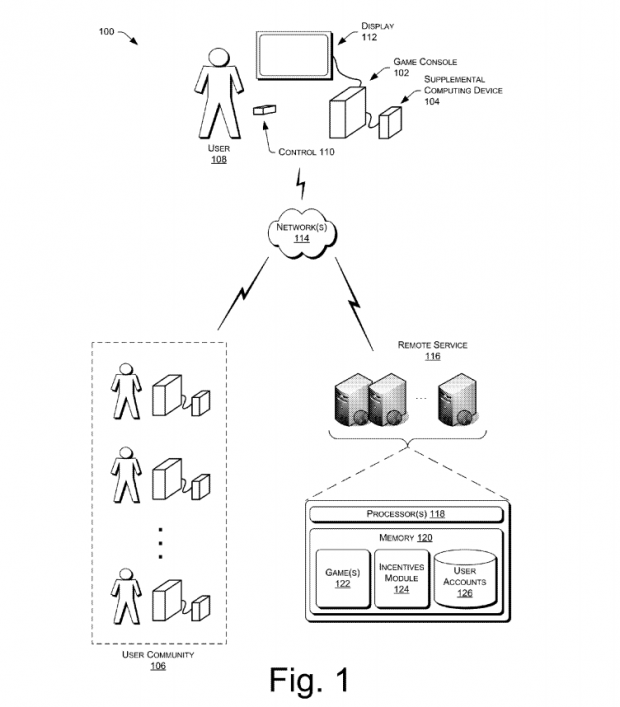 The United States Patent Office has officially granted Nintendo and Joseph Bentdahl, the device's inventor, a patent on the Supplemental Computing Device.
Is this the NX's missing half?
Now as to whether or not the SCD will be a main component of the NX, we can't say for sure. Technically Nintendo could start manufacturing the external devices even without a patent, but that'd be pretty risky. Then again the new Supplemental Computing Device could be the reason why Nintendo has been so secretive about the NX. The company could've been waiting on the patent to be approved before it showed off the NX to the world.
In short, this new Supplemental Computing Device could be the missing half of the new NX. This of course means the NX's so-called "docking station" is much more than just, well, a docking station; it'll likely synergize with the NX's handheld to provide a consistently powerful console-based gaming experience.
Think of the NX handheld being one half of the equation and the docking station being the other half. When the two are combined, gamers can get the full experience.
I think there's definitely more to the NX than what we already know (mobile-based hybrid with detachable controllers, Pascal-based Tegra chip, etc) but I think the Supplemental Computing Device will be an accessory that ships after the NX, especially given Nintendo has just received a greenlight on the patent. Back in June Nintendo starting making preparations for the NX's manufacturing, so it's fair to assume the SCD might not launch with the NX.
Unless, of course, Nintendo went ahead and created the SCD without the patent being granted.
My first thought when I saw the patent was virtual reality support for the NX, as we know Nintendo is researching VR, but the SCD has absolutely no mention of any graphics upgrades. I'm not sure if NVIDIA's new 16nm Pascal-based Tegra chip will be capable of powering virtual reality on its own, but the docking station could amp the power a bit. Even still I think an external accessory that boosts both graphics and processing power will be needed for VR support on the NX.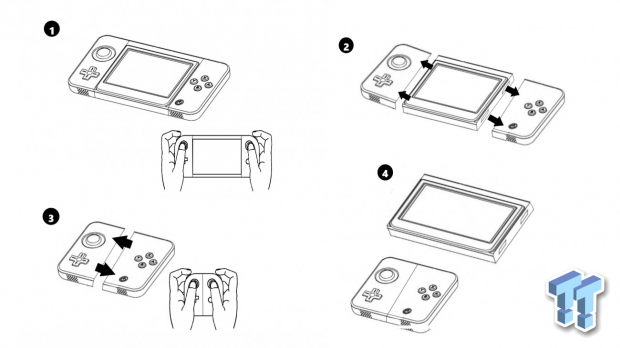 Conclusion
Remember the patents do not indicate a final product, and that a huge portion of the actual patent won't be implemented in the actual product. Patents typically cover a massive number of configurations so the companies can pick and choose the best elements and act accordingly--think of it as a giant box of 10,000 Legos that will be used to build a 2,000 piece set.
In any case, Nintendo has just piqued a lot of people's interest with its new console-boosting box, especially with its massive amount of potential. Allowing users to share your bandwidth and hardware and receiving compensation sounds awesome, ditto with the processing hardware boosts.
Nintendo plans to unveil its new NX console sometime this year, likely at this year's Tokyo Game Show in September. The NX will launch March 2017.
Check below for a huge list of everything we know about the NX so far: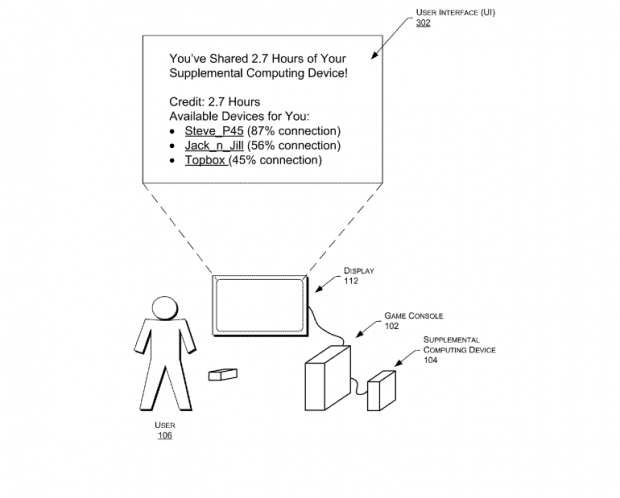 Everything we know about the Nintendo NX so far:
Related Tags