Yesterday Microsoft pretty much revealed everything there is to know about the Xbox Series X, including specs, software architecture features, new SSD tech and memory cards, and amazing upscaling capabilities. Tomorrow Sony will do the same for the PS5.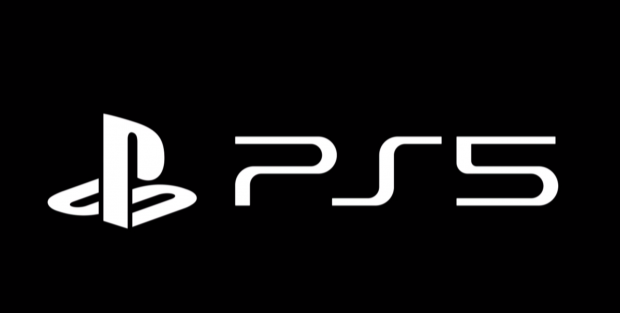 Sony will reveal key information about the next-gen PS5 in a special live stream tomorrow hosted by system creator Mark Cerny, the company today announced. Cerny will "provide a deep dive into PS5's system architecture, and how it will shape the future of games."
We expect to see detailed info on PlayStation 5 specifications--Cerny should confirm RDNA 2 in the PS5's GPU, for instance--ray tracing capabilities, the ultra-fast SSD, and hopefully some game demos.
The PlayStation 5 and Sony's official next-gen plans have been shrouded in mystery. Now that everyone is home worldwide due to COVID-19, it's the perfect time to reveal a big console. We may even get a look at the PlayStation 5's console design, something that's been hotly anticipated since the funky V-shaped devkits popped up months ago.
The PS5 reveal stream will kick off tomorrow, March 18 at 9AM PST/12PM PST on the PlayStation Blog.
So what do we know about the PlayStation 5? Quite a bit actually.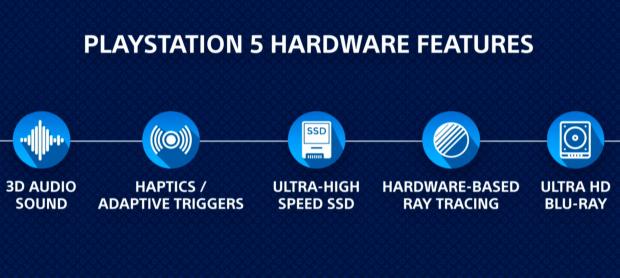 Sony's next-gen PlayStation is a lot like the Xbox Series X. It's built on a 7nm SoC designed from AMD and also features a Zen 2 CPU and Navi GPU, complete with ray tracing support, 8K resolution gaming, and more.
Here's a list of officially confirmed info straight from Sony's PlayStation Japan site:
PlayStation 5 Console

Equipped with custom SSD for ultra-high-speed access

Equipped with AMD custom chip

CPU: x86-64-AMD Ryzen "Zen2", 8 cores / 16 threads

GPU: AMD Radeon RDNA (Radeon DNA) -based graphics engine

A unit dedicated to 3D audio processing

Supports up to 8K resolution output for games

Designed for compatibility with 4 PlayStation titles

PlayStation VR compatible

Controller

Haptic technology equipped

adopt an adaptive trigger feel the resistance force to L2 R2 button

Physical media

Ultra HD Blu-ray

Capacity as a game disc is 100GB

SIE will create new experiences through PS5 and take entertainment to the next level.
The console will release in Holiday 2020, and it may cost $499.
Check below for more info on everything we know about the PlayStation 5 so far, but a lot of the specifications have been unverified by Sony: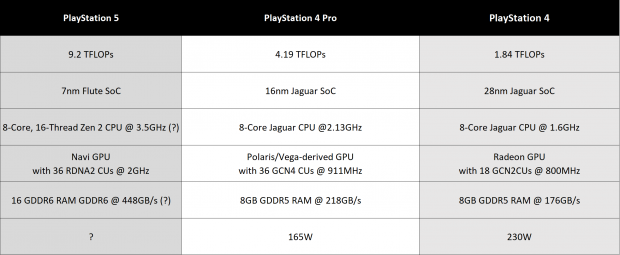 PlayStation 5 specs and details (Some Unverified):
Custom SoC with second-gen Navi GPU, Zen 2 CPU

8-Core, 16-thread Zen 2 CPU at 3.2GHz

Navi GPU at 2.0GHz with 36 Compute Units

Navi, Zen SoC uses new AMD RDNA 2.0 architecture

Ultra-fast SSD

Support for 4K 120 Hz TVs

Ray-tracing enabled

8K output support (for gaming)

Plays all PS4 games

Separate games that ship on BD-XL Blu-ray discs

New controller with extensive haptic and tactile feedback
PlayStation 5 Coverage: