PS5 backward compatibility confirmed, will play PS4 games
Sony's next-gen PlayStation 5 is built partly on the PS4's architecture and allows native backward compatibility.
Published
2 minutes & 42 seconds read time
Sony officially confirms its next-gen PlayStation 5 won't completely ignore the PS4's vast library of games.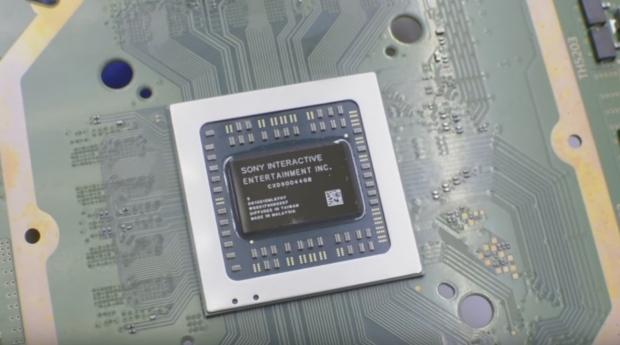 Sony's big new PlayStation 5 isn't an iterative system like the PS4 Pro. It's a true leap in horsepower, leveraging a new potent CPU and GPU combo designed specially for the system: the PS5 will feature a Zen 2 CPU alongside AMD's new Navi GPU tech, all built on 7nm. Even though it's shifting generations, Sony isn't about to throw away the PS4's empire of games and flip the reset switch.
In a recent interview with Wired, PlayStation 5 designer Mark Cerny confirmed the next-gen system will play existing PlayStation 4 games. The PS5 is built partly on the PS4's architecture to allow native backward compatibility with current games. Following the launch of the PS5, new game releases will apparently be forked and new titles will have two SKUs at launch--a PS4 and PS5 version--to leverage the strengths of both consoles. This indicates the existing PlayStation will live alongside the PS5 for a while before passing the torch.
Read Also: PS5 confirmed to support 8K video, ray tracing, all on Navi
By way of patents, Sony has hinted the PS5 would be natively backward compatible with existing PS4 games. In this way, Sony is blending the iterative strategy with a next-gen leap, allowing them to tap the PS4's massive 90 million install base of games and services while also move forward with console power.
Cerny made no comments on whether or not the PS5 would enhance the PS4's current library of games.
The idea is the PS5 would play all games better, especially those optimized for the PS4 or PS4 Pro. Devs could bake in extra textures, features, and patches designed to tap the new system's specs into their games and bring more immersion and performance to already-released games
This is similar to how the Xbox One X and the PS4 Pro upscale resolution, boost lighting effects, and even improve FPS of existing games. It's entirely possible this same trajectory will be available to developers on the PS5, but it'll be up to each team's discretion how to use the console's extra power.
AMD is expected to reveal its new Navi GPUs at E3 2019, but Sony should stay mum for another year or so.
Sony's next-gen PlayStation is likely due out sometime in 2020.
Here's a compilation of what we know about the console so far, but some of this info hasn't been officially confirmed:
Sony's PlayStation 5 details:
8 Core / 16 Thread Zen 2 CPU

Navi GPU architecture

7nm node

Ray-tracing support

New 3D audio chip

8K resolution support

New SSD (possibly m.2 drive with 2TB)

24GB GDDR6 shared memory (unconfirmed)

4GB of DDR4 memory for OS (unconfirmed)

$499 price tag (unconfirmed)
Related Tags