PS5 powered by Navi in 2020, AMD making Navi with Sony input
PlayStation 5 will feature next-gen Navi GPU technology, should also feature Zen CPU cores.

Published
8 minute read time
PS5: Powered By AMD Navi GPU Technology
PS5: Powered by AMD Navi GPU Technology
Sony kicks off its E3 2018 press conference today where they won't be announcing their next-gen PlayStation 5 console, but that doesn't mean there's no news about it. I didn't want to just write a "hey guys, PS5 is powered by Navi" news article and decided to write a one-two page article. Then... it kinda turned into this. I'm going to explain PS5 and Navi, and then what's happening behind the scenes so there's some well-connected context. There's lots happening right now that I'm not seeing talked about, so I'm going to do a lot of it for the first time.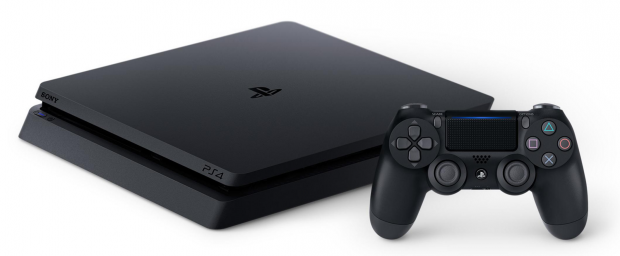 I've been talking back and forth with an industry source of mine, different to the one who said the PS5 would feature a discrete GPU, that confirmed the PS5 will feature AMD's next-gen Navi GPU technology. Navi is AMD's graphics architecture that comes after Vega, with another (separate) industry source telling me at Computex last week that Navi will be an "RX 500 successor" and not something that kicks Vega's ass.
Navi inside of the PS5 is still a mystery in terms of what to expect in GPU horsepower, but I do know AMD put a lot of RTG's engineers onto the job. AMD has put more eggs into its semi-custom business over the years, with Sony as a major customer of theirs for the PS4 and PS4 Pro, and now Sony is calling a lot of the shots with Navi development.
What The PS5 Needs To Be
Sony needs the next-gen PS5 to truly drive 4K 60FPS if it's going to be released in 2020-2022 where 4K will be greatly established at the time, and in a world where NVIDIA has had at least a couple of generations of its new Big Format Gaming Display TVs hit the market, a couple of new GPU architectures and next-gen GeForce GTX 11 and GTX 12 series cards that drive 4K 120FPS and beyond.
The next generation of consoles need to offer 4K 60FPS at a minimum if they want to keep up with mid-range GPUs in 2020-2027 (given that the PS5 is released in 2020, and lasts for 5-7 years). NVIDIA's mid-range GeForce GTX 1260 (if that becomes a thing by 2020-2022) will easily do 4K 30-60FPS, while a GTX 1280 (I can't believe I'm typing this) would easily handle 4K 120FPS and beyond past 2023-2024.
After typing up the story for the PS5, I just had to keep going. It's a really big deal that AMD's next-gen GPU architecture is having so much input by Sony that AMD has dedicated a large portion of their GPU engineers into Navi. The entire market is going to shift around Sony and AMD with Navi, so I'm going to explain that in the next few pages.
We should expect AMD to use their Zen+ CPU architecture inside of the PS5, but a discrete GPU based on the Navi architecture alongside the possible use of GDDR6. As for the Zen+ CPU, I'm estimating that we'll see an 8C/16T processor that would truly propel the PS5 into 'next-gen' console territory, especially if they can hit 4K 60FPS solid in all games.
This means we could have a PC-in-a-box console that doesn't have its hardware held back by an aging CPU architecture, as we'll have a high-end CPU and GPU from the PC business inside of a console. If this comes in separate CPU and GPU form it makes sense, but an APU this time around with Sony working so close with AMD doesn't.
They're working much closer to AMD than previous-gen consoles on the high-end GPU, versus AMD making GPUs for Radeon and then making something separate for consoles. This is the one and only Navi, and from this Sony-infused design we will see Navi go to Radeon post-PS5 design.
The Future of Radeon
We will see Navi transition over to the PC graphics side in a Radeon RX card sometime in the second half of 2019 which is ages away now, especially considering that NVIDIA has its next-gen GTX 11 series right around the corner. We're expecting a launch either specifically on July 30, or sometime in August/September according to many AIB partners that I talked to on the ground at Computex 2018.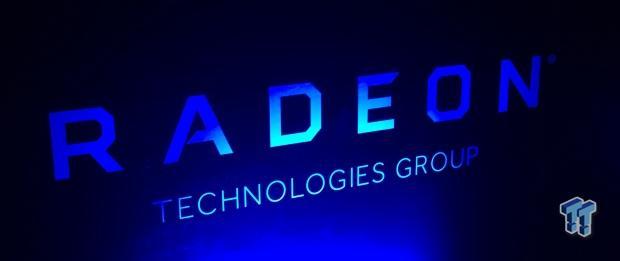 Hell, AMD is in no shape to compete against NVIDIA's high-end GeForce GTX 1080 Ti let alone a GTX 11 series card. NVIDIA owns 99% of the high-end market right now, numbers that were confirmed to me by AMD during my interview with them at Computex. This won't change in 2018, nor will it change in 2019. Vega on 7nm won't compete with GTX 1080 Ti or the next-gen Turing GPU architecture, and neither will Navi.
Vega never found a place in the market and it definitely wasn't a gamers GPU, period. As it stands, Navi is at least 12-18 months away right now for a Radeon card, and with sources telling TweakTown exclusively that it will be a Radeon RX 500 successor, it looks like NVIDIA has the enthusiast/high-end graphics card market for the next 3-4 years at the very least.
Navi will be the last GCN-based architecture by AMD before they shift onto bigger and better things, but we truly need a new R300 series moment. AMD is capable of it, but they need to drive the resources into RTG and stay dedicated to beating NVIDIA. The problem is that this is many years away from now, but it's something they need to not lose focus on.
AMD Driven By Semi-Custom
AMD is making easy money turning into a semi-custom business, but what happens long term? Just let NVIDIA completely own the high-end graphics card market while AMD chases sales for Sony, Microsoft, Apple and others? These posts seem like totally crazy rumors, but look at what AMD has done over the last few years with Radeon.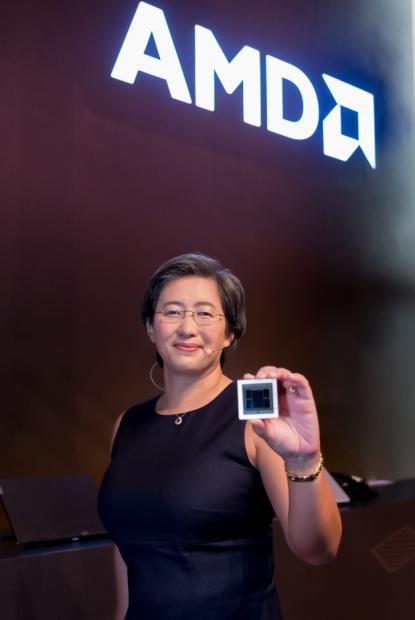 It has been treated badly and they never had the chance to ever go against NVIDIA in the way that was needed. NVIDIA has made some absolutely mind boggling leaps and bounds in the GPU business, with the GeForce brand continuing to sell like hot cakes, making NVIDIA billions of dollars in revenue and driving their stock through the roof.
AMD is doing great with Ryzen, but it's not like it's pulling them up to the levels of Intel or NVIDIA. Threadripper sales aren't that great (more on that in a follow-up article) and Radeon RX Vega sales are near non-existent. Semi-custom is a big chunk of AMD's business for the last few years, and with Sony as a major customer sucking up engineers... where to next?
Most AMD and ATI fans want to see the resurgence of Radeon, right? We want to see Radeon smashing GeForce in a battle for the enthusiast graphics card market.
I want to see a new Radeon 9700. I want AMD to return to the good old days of high-end GPU releases, but delivering in the end with something that sends NVIDIA scrambling. This hasn't happened for years and years, with Radeon choked and held under water by AMD by dedicating so much GPU resources and engineers to Sony for Navi and other semi-custom designs.
Don't believe me, I'll go through it in detail on the next page.
Where To From Here? The Radeon Brand Could Be Retired
That's a good question.
AMD is doing well with semi-custom but what about the Radeon graphics market? I've got rumors flying at me that people high up at AMD want the Radeon brand to dissapear. When I first heard that I dismissed it. But with the last 12-18 months where sources have repeatedly told me AMD is shifting heavily into semi-custom under Lisa, the 'Radeon brand will die' rumors are now making sense.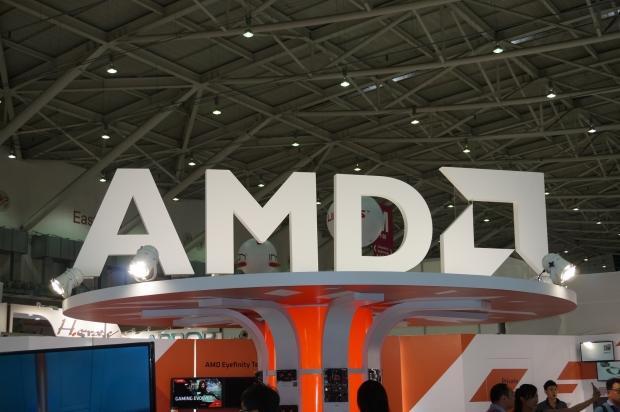 I'm not saying it's going to happen, all I'm doing is telling you what I've been told, and I've heard more than once that the Radeon brand could be killed off. Hell, the GPP would've made sure that happened eventually.
Would that allow AMD to come out with a new brand once the GPU architecture after Navi is unveiled? The first post-GCN architecture could be special enough that the Radeon brand is retired, and a new brand is born. It makes sense after the limped-to-market Polaris architecture, something that was born from the current-gen console APU development. Vega... well, let's not even bother going into that hot mess.
The GCN architecture is close to retirement, and will roll off into the sunset post-Navi. This opens up an opportunity for AMD, but it's so many years away from now that NVIDIA will be absolutely dominant.
NVIDIA's next-gen Turing GPU architecture is right around the corner, followed by Ampere in 2019-2020. GDDR6 is arriving in the coming months, and can drive between 14-20Gbps of bandwidth that brings HBM2 to tears. NVIDIA has had great success in the efficiency department with Pascal, and I expect the same for Turing and Ampere.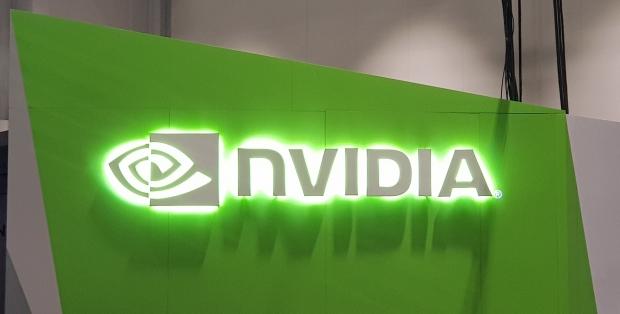 GDDR6 will bring additional benefits in both bandwidth and power consumption, without NVIDIA needing to change the GPU architecture to use HBM2. Volta is a professional GPU architecture that most people still think will be the GPU that powers the GTX 11 series, but that is a job for Turing. I've had a separate source tell me months ago now that Turing is the new GeForce, and Ampere comes after that.
With NVIDIA so far ahead of AMD in the GPU business, AMD will need to commit serious resources and talent to the RTG team to drive it forward. We're at least 2-4 years away from seeing this happen, which is a damn shame. If there was ever a moment for AMD to have a Radeon 9700 moment, it would be right now... and that's impossible.
It's years away from happening.
It might eventually happen, but who knows what and where RTG will be by then. Radeon has to survive the impending onslaught of next-gen GeForce GTX 11 series cards, with nothing to play with until Vega on 7nm in Radeon RX form appears. Even then, it will only be a little faster and not beat the current-gen GTX 1080 Ti, let alone the next-gen GeForce.
I see NVIDIA utterly dominating with the next-gen GeForce and dropping the prices of current-gen GTX 10 series cards, and that's for starters.
PS5: Expect 2020-2021 Release
Expect the PS5 in 2020-2021
Sony won't be announcing the PS5 at E3 2018 as the Navi GPU architecture isn't finished, with Vega only hitting 7nm now, we are months and months away from Navi being slapped onto a PCB and tested. Expect Navi to tape out in 2H 2019, with the first true PS5 hardware development kits to ship in 2H 2019 with an unveiling in 2020 and release in 2H 2020. Most analysts seem to agree on a 2020 release for the PS5.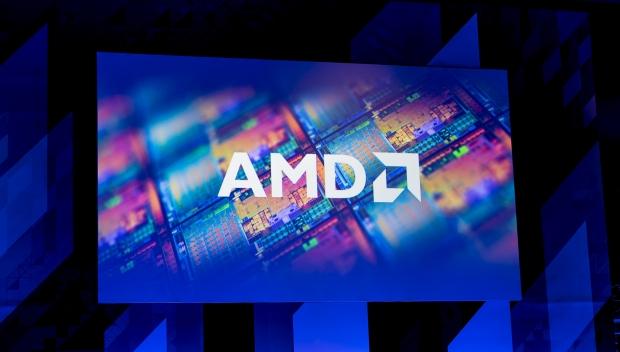 The wait will be worth it as we should finally see true 4K 60FPS minimum from the PS5, even if Navi is a mid-range part it has all of the input from Sony to the Navi engineers that it can tune the PS5 beautifully at a hardware level.
The huge uplift from 8-core CPUs in current-gen consoles to 16 threads would be huge, but the shift from the aging AMD Jaguar CPU architecture in the Xbox One, Xbox One S, PS4, PS4 Pro, and even the Xbox One X will be where the large leap in performance will come from. The Jaguar CPU architecture is super old now, and is one of the hobbled points of current-gen consoles.
All games being developed for a minimum of a Ryzen 7 2700-level CPU and RX Vega 56/64 level of GPU under the Navi architecture, we could easily see 4K 60FPS as a minimum on the PS5. The PS5 could be the first truly next-gen console with Sony working so closely with the GPU development of a large company like AMD, especially if 4K 60FPS becomes a reality on our couches.
FreeSync-powered Sony 4K HDR TVs, anyone? ;)
PRICING: You can find products similar to this one for sale below.

United States: Find other tech and computer products like this over at Amazon.com

United Kingdom: Find other tech and computer products like this over at Amazon.co.uk

Australia: Find other tech and computer products like this over at Amazon.com.au

Canada: Find other tech and computer products like this over at Amazon.ca

Deutschland: Finde andere Technik- und Computerprodukte wie dieses auf Amazon.de
We openly invite the companies who provide us with review samples / who are mentioned or discussed to express their opinion. If any company representative wishes to respond, we will publish the response here. Please contact us if you wish to respond.