PS4 will be supported into 2022, to live alongside PS5
Sony expects the PS4 to hugely profitable even two years into the PS5's lifecycle.

Published Tue, May 21 2019 5:31 PM CDT
|
Updated Tue, Nov 3 2020 11:48 AM CST
The PlayStation 4 absolutely dominated this generation and this year it'll reach 100 million units sold worldwide. Although the next-gen PlayStation 5 is on the way, Sony isn't about to flip a reset switch and scrap all that progress. No, the PS4 will live alongside the PlayStation 5 for years to come and is expected to deliver strong earnings well into the PS5's lifecycle.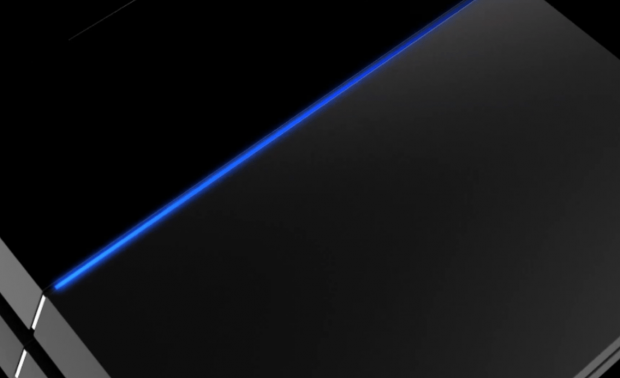 Sony has no plans to retire its massively lucrative PlayStation 4 any time soon. In a recent investor's meeting, Sony predicts the PS4 will continue as the main driver for profitability and engagement until 2022, or roughly two years after the PS5's planned launch. Although it's not explicitly outlined, this infers the PS5 won't pick up steam until its third year (the PS4 hit its peak of 20 million sales in four years).
This makes perfect sense given the console's massive 98.6 million install base and Sony's emphasis on a seamless generational transition. Although the PS5's Navi GPU and Zen 2 CPU hardware is a true leap ahead of current PS4 consoles, Sony has confirmed that the PS5 will play all existing PS4 games via native backward compatibility. The company has put great effort in ensuring a smooth changeover between the two consoles.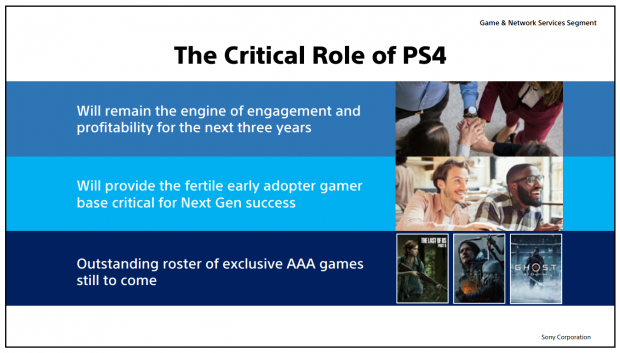 However, the PS5 may have its own separate games. Developers and publishers could release two versions of their games: a PS4 version and a PS5 version optimized to leverage the full brunt of the system's higher-end specs. It's believed the PlayStation 5 will also enhance existing PS4 games and provide better graphics, lighting, frame rates, and other performance boosts.
Eventually the PlayStation 5 will replace the PS4 as every generation has before the previous one. By 2022, the PS4 will be 9 years old, but Sony says it'll keep releasing big first-party heavy-hitters for the console well into this timeframe. We shouldn't worry about Sony killing the console off any time soon and I expect it'll live alongside the PlayStation 5 until 2025 or thereabouts.
PlayStation consoles are notorious for sticking around for a long time though. For instance, the PlayStation 3 lasted for 11 years (2006 - 2017), and the PlayStation 2 lasted for 12 years (2000 - 2012) before being discontinued.
Read Also: PS4 sales ranked against legacy PlayStation consoles
The PS4 should continue this trend especially given the massive billion-dollar digital realm the system has helped create over the years. The system's massive 98.6 million install base is not only representative of hardware sales, but also potential engagement via live services and fortunes via game sales. Every single PS4 serves as a conduit for Sony's huge live service offerings that range from PlayStation Now streaming to game sales and PlayStation Network multiplayer.
Sony's recent investor's meeting was filled with other interesting tidbits ranging from the PS5's ultra-fast SSD, re-confirming hardware details, outlining a huge forward-thinking service strategy and a new PlayStation-centric entertainment synergy.
Related Tags