Sony solves PS5's biggest issue
Sony ensures next-gen console transition will be as smooth as possible.
Published
|
Updated Tue, Nov 3 2020 11:46 AM CST
3 minutes & 56 seconds read time
Sony has solved the PS5's biggest issue: Making it easy to develop games on.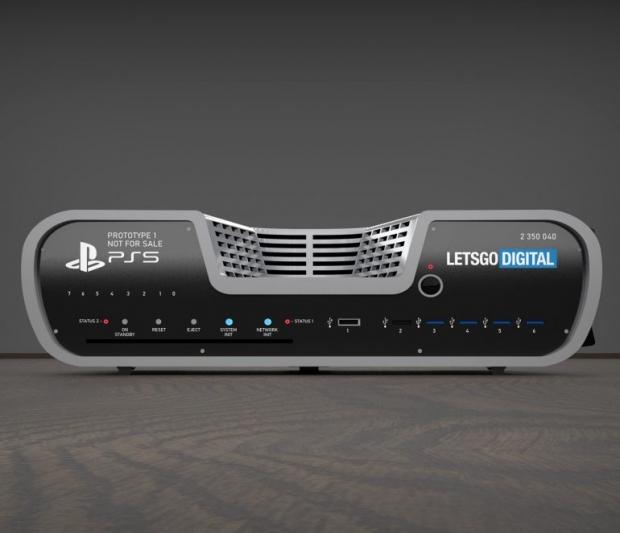 The PlayStation 5 is a revolutionary console with serious high-end horsepower for developers to use. Outfitted with a next-gen AMD Zen 2 CPU and Navi GPU SoC, the console will push 4K gaming with high refresh rates, eliminate loading zones with a super-fast PCIe 4.0 SSD, and enable real-time ray tracing for enhanced visuals.
It's a beastly system that's already being pushed to its limits via crazy-looking devkits.
But the PS5's power is absolutely useless if it's tough to use. Luckily the hardware isn't difficult to harness and tap, and gone are the days of the PS3's complex CPU architecture.
Despite the hardware leap, the PS5 apparently is similar enough to the PS4 that devs don't have to jump through hoops to get their games to run on it. Developers and publishers tell Sony the PS5 is tremendously easy to develop their games for and scale their games onto. This is a huge advantage for Sony: The easier game development is, the better the game will run and the more consoles Sony can sell.
In a recent interview with GamesIndustry.biz, Sony's Jim Ryan says developers are having an easier time getting games to run on PS5 than any other system.
"One thing that makes me particularly optimistic is, what we're hearing from developers and publishers, is the ease in which they are able to get code running on PlayStation 5 is way beyond any experience they've had on any other PlayStation platform."
Read Also: PlayStation 5: Everything We Know So Far
As the PS4 hits 100 million units sold globally, it's now more important than ever that Sony doesn't disrupt everything with a traditional hardware reset. The company simply can't afford to throw away the PS4 to start again (no company can, not really). It's important all the games, peripherals, and online services seamlessly transfer over to the PS5.
The transition from PS4 to PS5 will be exceptionally streamlined, Sony affirms, and easy development is a huge part of this. Thanks to the PS5's clear and accessible software development environment, devs will be able to build games specifically to harness the PS5's raw power while also enabling full native PS4 game backward compatibility for their titles.
These affirmations could mean that pretty much every PS4 game will get enhanced on the PlayStation 5 with improved graphics, higher frame rates, and other creative hardware-based boosts.
Playing PS4 games on a PS5 should be a leap higher than the current PS4 Pro and Xbox One X enhancement optimizations found in today's games, which typically include 4K HDR support, 1080p 60FPS or 4K 30FPS options, and in older Xbox 360 era games, higher frame rate scaling.
This is great news for the entire industry, especially as gaming's biggest publishers are gear up for the PlayStation 5.
EA, Activision-Blizzard, Ubisoft, Capcom, and Take-Two Interactive are all making huge games to support next-gen systems. EA currently has Battlefield 6 and a new unannounced Star Wars game in dev for PS5, whereas Ubisoft is making 9 games in the next two years to support next-gen.
Now Sony just has to solve the next issue: The PlayStation 5's price. It should be pretty expensive.
Sony's PlayStation 5 is set to launch in December 2020, sources tell TweakTown. Check below for more info about the system:
Check below for more info:
PlayStation 5 specs and details:
Custom SoC with second-gen Navi GPU, Zen 2 8-core, 16 thread CPU

Navi, Zen SoC uses new AMD RDNA 2.0 architecture

Sources: December 2020 release date

Ultra-fast SSD (likely via PCIe 4.0)

Support for 4K 120 Hz TVs

Ray-tracing enabled

8K graphics support (probably video, not gaming)

Plays all PS4 games

Separate games that ship on BD-XL Blu-ray discs

New controller with extensive haptic and tactile feedback
Related Tags