Sony: PS5 development going according to plan
Sony's PS5 is on the way, and its major first-party devs are making big games for the platform.
Published
2 minutes & 47 seconds read time
Sony affirms its powerful next-gen PS5 won't be delayed, and that the console is meeting their expectations.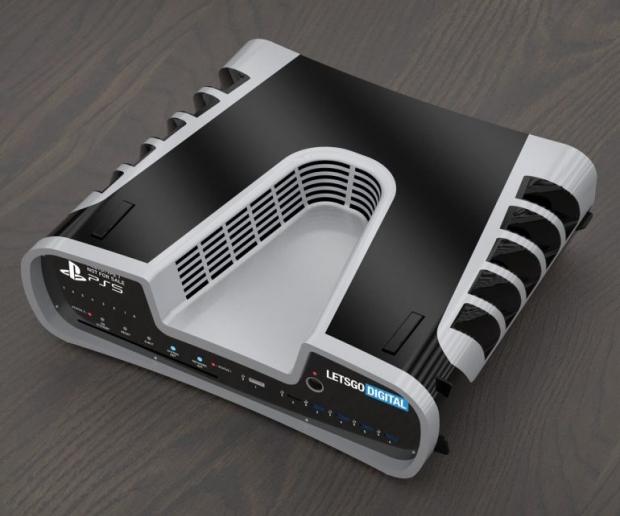 Sony has a lot riding on the PlayStation 5, and the company is taking the console very, very seriously. Not only is it significantly ramping up development of its games and services in prep for the mighty Zen 2 and Navi GPU-powered PS5, but it's also putting a hefty amount of time and money into the system's development. Sony has been coy about revealing official PS5 details to investors, but in its recent Q2'19 earnings report the company says the PS5 is currently on track.
"Development of the PS5 is progressing according to plan and we believe development of game titles by our software development partners is progressing smoothly. We anticipate providing the highly-engaging gameplay experiences that both current users of the PS4 and potential new users have come to expect," Sony said in the report.
Hardware development isn't the only hurdle Sony has to jump through with the PS5.
Right now Sony is working closely with AMD to design a highly customized SoC that ensures high-end gaming with native 4K visuals, 8K output, high frame rates, and even immersive ray tracing effects. Sony's first-party devs are leveraging PS5 devkits to push the hardware to its limits and re-define what's capable on the PlayStation brand.
Sony currently has to navigate potentially steep trade tariffs that could affect the price of PS5 components, thereby raising the console's total price for consumers.
Read Also: PlayStation 5 Pro rumored to launch alongside regular PS5
Based on the hardware that includes a power new Navi GPU and Zen 2 CPU-powered SoC, and an ultra-fast PCIe 4.0-based SSD, the PS5 could end up being pretty expensive. And that's before the tariffs are included. Ultimately the PS5 could end up being pretty expensive.
PlayStation console architect Mark Cerny says the PS5 will be an "attractive price point for performance," but Sony CEO Kenchiro Yoshida described the PS5 as a kind of niche product aimed at "enthusiast gamers."
The PS5 could end up costing as little as $499, and as much as $599.
Sony is expected to reveal the PS5 in a special event in February 2020. The console will release in Holiday 2020, and sources tell TweakTown the PS5 will launch sometime in December 2020.
Check below for more info:
PlayStation 5 specs and details:
Custom SoC with second-gen Navi GPU, Zen 2 8-core, 16 thread CPU

Navi, Zen SoC uses new AMD RDNA 2.0 architecture

Sources: December 2020 release date

Ultra-fast SSD (likely via PCIe 4.0)

Support for 4K 120 Hz TVs

Ray-tracing enabled

8K graphics support (probably video, not gaming)

Plays all PS4 games

Separate games that ship on BD-XL Blu-ray discs

New controller with extensive haptic and tactile feedback
Related Tags