PS5, Project Scarlett to hit over 10TFLOPs of power, sources say
Both PlayStation 5 and Project Scarlett next-gen consoles will reportedly hit over 10 TFLOPs of power.
Published
6 minute read time
Both the PlayStation 5 and Project Scarlett next-gen systems may hit over 10TFLOPs of power thanks to new custom super-charged Zen 2 and Navi GPU-powered 7nm SoCs from AMD.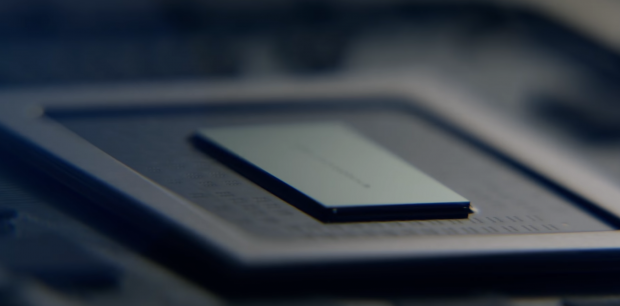 According to ResetEra user Kleegamefan, who cites a game developer as the source of next-gen console info, both the PlayStation 5 and Project Scarlett consoles will hit double-digit TFLOP performance. If true, the PS5 would effectively deliver 138% more compute TFLOPs power over the PS4 Pro, and Project Scarlett would hit see roughly a 67% increase from the Xbox One X's 6TFLOPs (the latter seems to be a stark contrast to Microsoft's assertions that Scarlett can deliver 4x power of the Xbox One X).
A lot of the info we already knew about, or suspected. We knew PlayStation 5 will use AMD's new RDNA core architecture in its 8-core, 16-thread Zen 2 CPU- and Navi GPU-powered SoC. Some rumors even claim the PS5's devkit sits at 13TFLOPs.
After combing through the next-gen speculation thread on ResetEra, I found this choice slivers of info. Remember that this info is not based on the final console devkits, and things can change. Again, also remember nothing has been confirmed.
The following information is relayed second-hand, not first-hand:
Apparently a friend at a games studio broke NDA and revealed key information to Kleegamefan, who's been verified as having ties with the games industry. But remember, nothing's been confirmed, so don't take everything as fact. We won't know 100% for sure what's real until either company reveals more info.
Back in October, Kleegamefan talked about a demo he saw on the PlayStation 5's devkit using ray-tracing and amazing graphical effects.
The game demo ran at native 4K and hit 30fPS with raytracing turned on, hitting insane-looking in-game visuals with advanced lighting effects, realistic environments, and immersive real-time physics.
"This game honestly looks better than COD MW on a 2080ti.....in fact, if you had no idea what hardware it was running on, you would think it was a 2080ti. Guys, games are about to get crazy looking, very soon," the user said in an older post.
Just a bit ago Kleegamefan said the PlayStation 5's current devkit is more advanced than Project Scarlett's, but Microsoft would close the gap once it shipped new SDKs out.
Sony is expected to reveal the PS5 in a special event in February 2020. The console will release in Holiday 2020, and it may cost $499.
Check below for more info:
PlayStation 5 specs and details:
Custom SoC with second-gen Navi GPU, Zen 2 8-core, 16 thread CPU

Navi, Zen SoC uses new AMD RDNA 2.0 architecture

Sources: December 2020 release date

Ultra-fast SSD

Support for 4K 120 Hz TVs

Ray-tracing enabled

8K graphics support (probably video, not gaming)

Plays all PS4 games

Separate games that ship on BD-XL Blu-ray discs

New controller with extensive haptic and tactile feedback
Project Scarlett is due out by Holiday 2020. No pricing has been announced.
Check below for confirmed specs and details, and a huge content listing of everything we've heard about Project Scarlett so far:
Project Scarlett confirmed details:
8-core, 16-thread Zen 2 CPU

Navi GPU

Highly customized 7nm SoC from AMD

GDDR6 memory

4x as powerful as the Xbox One X's 6TFLOPs of perf

Can deliver up to 40x more performance than Xbox One in specific use cases

Adaptive sync supported

Super-fast SSD that can be used as VRAM

Supports 8K resolution (likely media playback)

120FPS gaming

Variable refresh rate

Raytracing confirmed with dedicated raytracing cores

Backward compatible with Xbox, Xbox 360, and Xbox One games

Compatible with Xbox One accessories
Project Scarlett coverage:
Related Tags