New Viking Assassin's Creed may be next-gen console launch game
The next big Viking-themed Assassin's Creed should be a next-gen console launch game.
Published Oct 25, 2019 11:32 AM CDT
|
Updated Tue, Nov 3 2020 11:46 AM CST
3 minutes & 45 seconds read time
Just as we speculated back in April, Ubisoft strongly indicates the next Assassin's Creed game will harness the full might of Sony's PlayStation 5 and Microsoft's Project Scarlett next-gen consoles.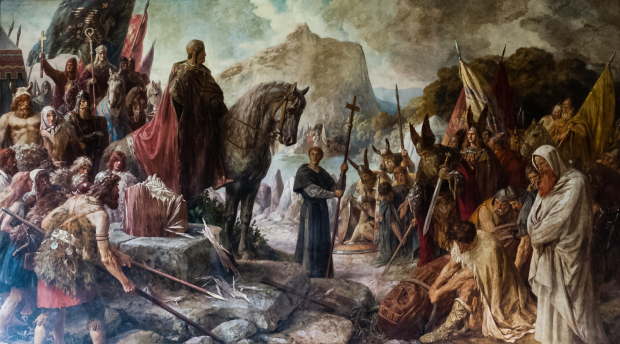 Reports say Assassin's Creed will go to the brutal age of seafaring Vikings in 2020, fitting in line with Ubisoft's two-year release schedule for the series. Now Ubisoft hints this is true, and the game will be fully optimized for next-generation console hardware.
The move is framed by a recent business change at Ubisoft. The company just delayed three big games (Watch Dogs Legion, Rainbow Six: Quarantine, and Gods and Monsters) following disappointing earnings from The Division 2 and Ghost Recon Breakpoint. All three games have moved to the FY2021 timeline (April 1, 2020 - March 31, 2021) and will tap next-gen console power.
They also said two more AAA games "from our biggest franchises" will launch in FY2021. If the delayed games will be optimized on PS5 and Project Scarlett, then these new unannounced AAA games should too.
And since Ubisoft's franchises don't get any bigger than Assassin's Creed, simple logic tells us the next Assassin's Creed will push the systems to the max.
"Fiscal Year 2021 will boast a very strong lineup. It will now include Gods and Monsters, Rainbow Six: Quarantine, Watch Dogs Legion, as well as Roller Champions, which we also moved out of Fiscal 2020. The first three games will release between Q2 and Q3 of Fiscal 2021, and will be optimized for the next generation of consoles," Ubisoft Chief Financial Officer Frederick Duguet said in a recent investors call.
"Along with these titles, we will release two additional AAA games from our biggest franchises."
This wouldn't be the first time Ubisoft launched an Assassin's Creed game on next-gen consoles: Black Flag was a launch game on PS4 and Xbox One and did a remarkable job using both console's base power levels.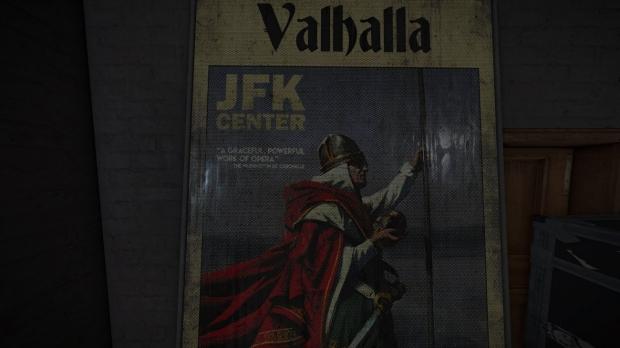 We know next to nothing about the new Assassin's Creed game. An Easter egg poster found in The Division 2 spilled the beans, then sources confirmed the new Viking AC game to Kotaku.
It's possible the game could take place in Charlemagne's reign and depict a bloody war against Viking marauders.
Based on Ubisoft's big changes with Assassin's Creed, we should expect the Viking-based game to have RPG mechanics similar to Odyssey and Origins. There should be innovations across the board, but the idea is to create a game that can be comfortably played for two years with expanding content.
Ubisoft's next fiscal year is so jam-packed with heavy-hitters that it expects to earn a ton of revenue. The company forecasts over 2 billion Euros in IFRS sales for FY2021, overshooting last year's huge earnings spike by 155 million Euros.
Thanks to the PlayStation 5's 8-core/16 thread AMD Zen 2 CPU and Navi GPU hardware, Ubisoft will have lots of raw might to play around with. Microsoft's Project Scarlett is also touted to deliver 4K visuals at up to 120FPS.
Check below for everything we know about each respective next-gen console:
Sony is expected to reveal the PS5 in a special event in February 2020. The console will release in Holiday 2020, and sources tell TweakTown the PS5 will launch sometime in December 2020.
PlayStation 5 specs and details:
Custom SoC with second-gen Navi GPU, Zen 2 8-core, 16 thread CPU

Navi, Zen SoC uses new AMD RDNA 2.0 architecture

Sources: December 2020 release date

Ultra-fast SSD (likely via PCIe 4.0)

Support for 4K 120 Hz TVs

Ray-tracing enabled

8K graphics support (probably video, not gaming)

Plays all PS4 games

Separate games that ship on BD-XL Blu-ray discs

New controller with extensive haptic and tactile feedback
Project Scarlett is due out by Holiday 2020. No pricing was announced.
Project Scarlett confirmed details:
Zen 2 CPU

Navi GPU

4x as powerful as the Xbox One X's 6TFLOPs of perf

Super-fast SSD that can be used as VRAM (likely PCIe 4.0)

Supports 8K resolution (likely media playback)

120FPS gaming

Can deliver up to 40x more performance than Xbox One in specific use cases

Raytracing confirmed

Backward compatible with Xbox, Xbox 360, and Xbox One games

Compatible with Xbox One accessories
Related Tags