PlayStation 5 games could end up spanning multiple BD-XL discs and pack serious content, as Sony today confirmed PS5 games will ship on 100GB Blu-ray discs.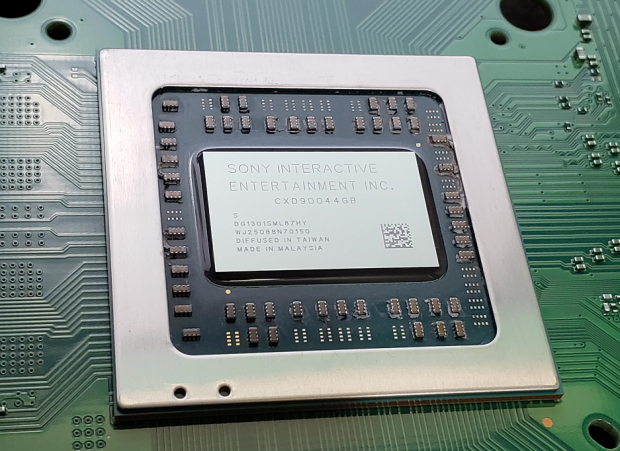 As we predicted, PlayStation games will ship on two separate SKUs once the PS5 rolls out in holiday 2020: the dual-layer 50GB Blu-rays for the PS4, and 100GB capacity BDXL discs on the PS5. Although the generations will overlap, Sony plans to support the PS4 well into 2022. Since the PS5 is backward compatible with all PS4 games we'll likely see two variants of every PS game out on the market.
According to a new info blowout at Wired, PlayStation 5 games will be packed onto bigger BDXL Blu-ray discs to give developers more room for their titles. The PS5 will still require users to install games via an optical 4K UHD drive, but this process will be speedier thanks to the SSD.
The PS5's on board SSD is massively faster than the HDDs found in current PS4s (likely thanks to new PCIe 4.0 tech), but it's also much more efficient.
Read Also: PlayStation 5: Everything We Know So Far
Sony has completely changed how it handles game storage with the SSD.
Data is more efficiently stored on the PS5 and developers no longer have to rely on massive data asset copies for their games. Gamers may now have more control over what gets removed and installed, and the ultra-fast solid state drive frees up more space for developers to pack in more actual gameplay content rather than having to tie resource data up with repeated textures and the like.
It's also likely the SSD can synergize with the PS5's on board Navi GPU and Zen 2 CPU hardware and act as a VRAM buffer, similar to Microsoft's next-gen Project Scarlett console.
The inclusion of a BDXL-reading 4K UHD optical drive and an SSD could make the PS5 pretty expensive. The system's overall hardware is already believed to be a premium product aimed at enthusiast gamers, which typically means a steeper price tag.
Sony is expected to reveal the PS5 in a special event in February 2020. The console will release in Holiday 2020. Check below for more info and confirmed specs.
PlayStation 5 confirmed specs:
Navi GPU Zen 2 8-core, 16 thread CPU

Ultra-fast SSD (likely via PCIe 4.0)

Support for 4K 120 Hz TVs

Ray-tracing enabled

8K graphics support (probably video, not gaming)

Plays all PS4 games

Separate SKUs that ship on BD-XL Blu-ray discs

New controller with extensive haptic and tactile feedback