Sony won't abandon singleplayer story-driven games on PS5
Sony exec Shawn Layden says story-based narrative games will continue onward.
Published
2 minutes & 42 seconds read time
As gaming's biggest publishers focus on live services and microtransactions, Sony plans to double-down on singleplayer story-driven experiences.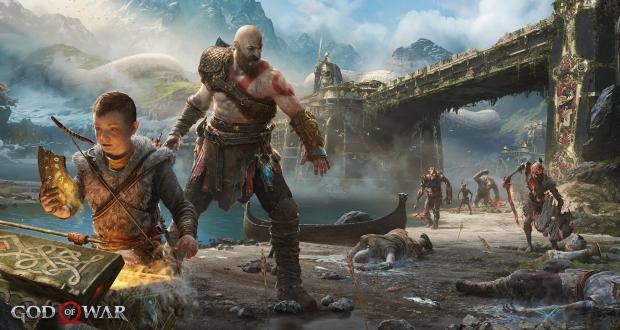 Photo: Marek Okon
Today Sony bought Insomniac Games and added the Spider-Man developer to its stable of first-party developers. This sets the company up to deliver even more high-profile exclusives on its next-generation PlayStation 5 console, which arms developers with mighty Zen CPU and Navi GPU processing power, a super-fast SSD, and ray tracing for improved visuals.
Like God of War, Horizon: Zero Dawn, and Spider-Man, Sony's upcoming unannounced exclusives will likewise follow the big-budget singleplayer path. This is refreshing news as EA, Ubisoft, Activision and Take-Two all follow billion-dollar microtransactions and online gaming. In a recent interview with The Hollywood Reporter, Sony Interactive Entertainment Worldwide Studios President Shawn Layden says we can expect more story-first titles on the platform.
"Looking at something like Insomniac, an acquisition of a studio of that caliber and size was really a way for us to continue our strength in innovation and quality with a heavy leaning towards the power of narrative, the power of storytelling," Layden said.
"These are things that, if you look across our catalog, we do a lot in this genre. We want to tell stories. We want to create a place where game developers can bring their vision to life and tell stories that impact the emotions and interests of our gamers. Insomniac fits perfectly into the division that we created at Worldwide Studios here, leaning into first and best."
The formula is tremendously successful for Sony and its developers. Big PS4 exclusives are proven system-sellers and continually engage the platform's core audience with rich and deep experiences that seem to be endangered in today's online-dominated landscape.
Right now Sony has a number of big singleplayer games in the works including:
The Last of Us Part II (Naughty Dog)

Ghosts of Tsushima (Sucker Punch)

Horizon: Zero Dawn 2 (Guerrilla Games)
And we're betting Insomniac is hard at work on their next big PlayStation exclusive.
Sony's focus on marquee console-selling exclusives is possible thanks to the PS4's massive install base, which recently eclipsed 100 million shipments. Console hardware sales tremendously bolster Sony's earnings and gives it more cash to invest in big multi-year project pipelines.
But more important is software. That huge install base means big bucks from software as PS4 owners buy from the PlayStation Network. Sony makes money from every sale on the network--it keeps 100% of all revenue from wholly-owned first-party games, and pulls 30% of all third-party games--that's likewise put back into the PlayStation gaming and hardware ecosystem.
The PlayStation 4 is expected to live alongside the PS5 well into 2022 and beyond. The next-gen console will also play all existing PS4 games with native backward compatibility, making the generation transition as seamless as possible.
As for Sony's exclusives...they should all look, play, and feel better on the PlayStation 5, including games released as far back as the PS4's launch. Expect to see huge optimizations across the board for key PS4 games on the PlayStation 5, and new horizons opening up for storytelling thanks to the system's potent hardware.
Related Tags