Nintendo's official Switch SD cards are expensive
UPDATE: HORI's Micro SDHC cards are actually priced at about $30, which isn't too expensive.

Published Sun, Jan 29 2017 10:37 PM CST
|
Updated Tue, Nov 3 2020 11:56 AM CST
UPDATE: HORI's official Nintendo Switch SD cards aren't actually that expensive. According to HORI"s Japanese website, the 32GB Micro SDHC card will be sold for 3840 Yen, which is about $30. This is in line with the cost of most of the cards that deliver 80MB/sec read and 15MB/sec write speeds with Class 10 and UHS I speed ratings.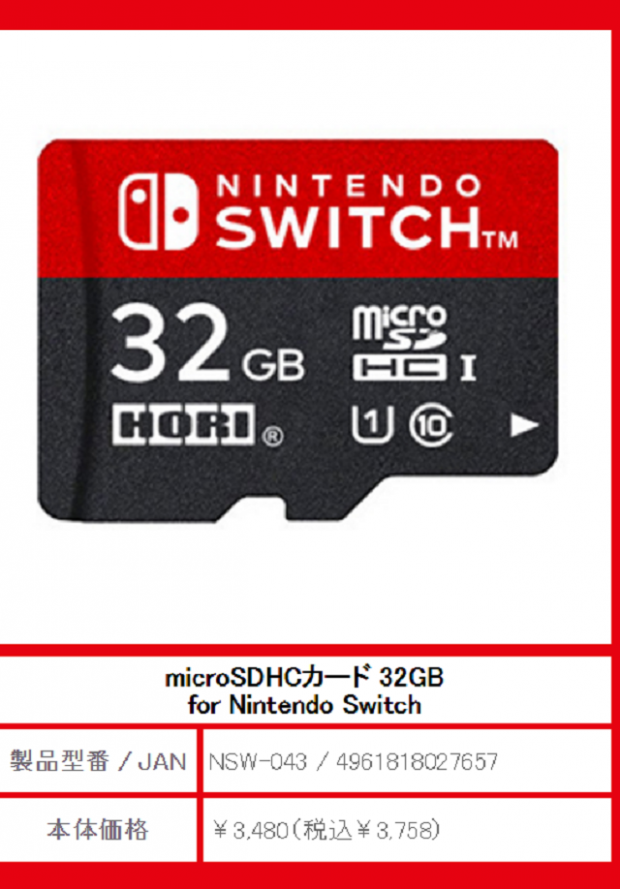 Apologies for the mix-up folks! Original story is as follows.
Nintendo will apparently release official Micro SDHC cards for the Nintendo Switch, but they'll be overpriced compared to other cards on the market.
Japanese accessory maker HORI will release the official Nintendo Switch micro SDHC cards in 16GB and 32GB capacities, and in all actuality these cards aren't bad spec-wise--they're just overpriced. According to the Amazon Japan listing the 32GB micro SDHC card features 80MB/sec read speeds and 15MB/sec write speeds.
While these specifications aren't amazing by any measure, they certainly aren't bad. But the price is: the 32GB model is priced at 5890 Yen, which equates to about $52 USD. That's a pretty steep price for this kind of memory, especially when you can buy a 32GB Samsung EVO Plus micro SDHC card for $20 that rocks 80MB/sec reads and 20MB/sec write speeds. That's more than half the price and more performance.
Read Also: Nintendo Switch battery life analysis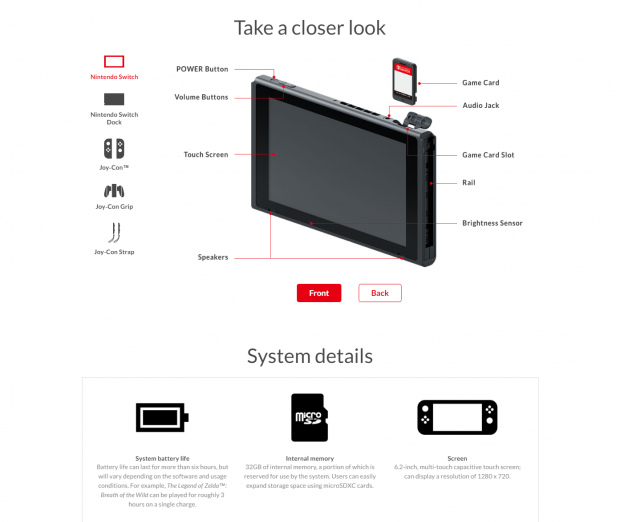 Before you get too alarmed about this trend, remember that the Nintendo Switch is fully compatible with all Micro SDHC and SDXC cards.
We won't see Nintendo pull a Sony move and lock the hardware's expandable memory behind proprietary game sticks or anything. This is just a move to further accessorize the device with expensive expanded memory.
Sadly, I do think people will buy these officially branded cards because of the simple trademark/brand name, and people will think "Oh, these must be optimized for the Switch!" when it reality Nintendo and HORI are kind of going for a quick cash grab.
Now there's no guarantee these cards will cross over to the West, but if they do and you actually buy one, don't be too upset as you're not getting a lemon.
But there definitely are better alternatives.
Read Also: Nintendo Switch hardware specs revealed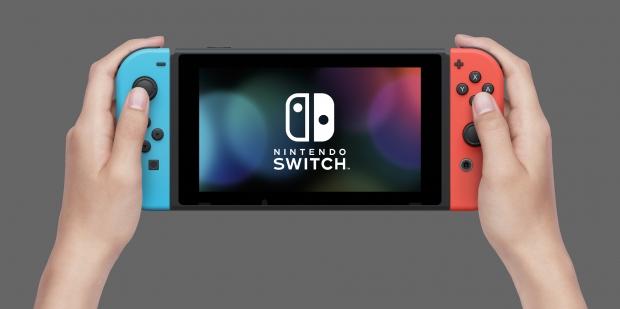 If you're planning on getting a Switch and want to go full digital, then you'll need to expand the Switch's onboard 32GB memory with a SDHC or even SDXC card. The Nintendo Switch will actually have closer to 27GB to use after the OS takes up its space, and games like Zelda: Breath of the Wild can take up half of the Switch's remaining space.
The Nintendo Switch releases on March 3, 2017 for $299. Check below for a massive catalog of everything we know about the Switch so far:
Everything we know about the Nintendo Switch:
Related Tags