PlayStation 5 won't use memory cards, supports third-party SSDs
Sony's next-gen PS5 won't have memory cards like the Xbox Series X, and you can swap in a PCIe 4.0 NVMe into the system to expand memory.

Published Wed, Mar 18 2020 4:48 PM CDT
|
Updated Tue, Nov 3 2020 11:44 AM CST
Unlike the Xbox Series X, which uses proprietary CFExpress memory cards to expand SSD storage, the PlayStation 5 will let gamers slot in third-party PCIe 4.0 drives into the console.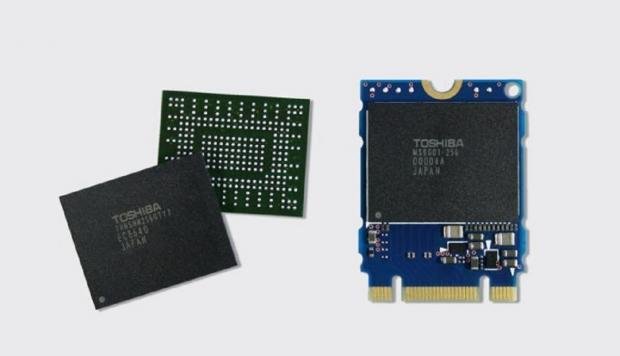 Sony has learned a lot from the PS Vita memory fiasco. The PS5 won't have high-priced restrictive memory cards. Instead, Sony allows gamers to expand memory by slotting in third-party PC-grade M.2 PCIe 4.0 SSDs into the PS5. This is pretty important considering the system only has a 825GB SSD.
"We will be supporting certain M.2 SSDs. These are internal drives you can get on the open market and install in a bay on the PlayStation 5. They connect to the custom I/O unit just like our SSD does so they can take full advantage of the decompression, I/O co-processors, and all the other features," PlayStation 5 architect Mark Cerny today confirmed.
Read Also: PlayStation 5 SSD speeds hit 9GB/sec with custom 12-channel controller
There's a catch though. The expansion SSDs have to be at least as fast as the PlayStation 5's internal 5.5GB/sec solid state drive. Sony has yet to reveal which commercial drives will work with the PS5.
"Games that rely on our SSD need to work flawlessly with any M.2 drive."
"The NVMe scheme is pretty nice, but it only has two true priority levels. Our SSD has six. We can hook up a drive with only two priority levels but our custom I/O unit has to arbitrate the extra priorities rather than the M.2 drive's flash controller. And so the M.2 drive needs a little extra speed to take care of issues arising from the different approach."
There's also other compatibility issues that could arise.
Since Sony is going with existing drives and not proprietary memory cards like Microsoft, they don't control the storage tech. The medley of SSDs on the market, which all vary in speed and overall performance, could lead to inconsistent gaming.
Sony will be doing tests to how specific PS5-optimized titles play on a range of today's PCIe 4.0 SSDs. The company wants gamers to hold off on expanding SSD storage with third-party drives until after launch, where it will have a prepared list of the best M.2 drives for the PlayStation 5.
"Please hold off on getting that M.2 drive until you hear from us."
The console will release in Holiday 2020, and it may cost $499.
Check below for more info on everything we know about the PlayStation 5 so far: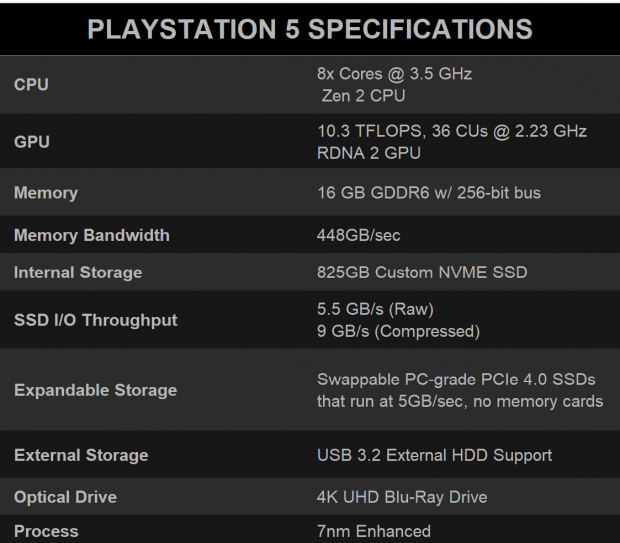 PlayStation 5 specs and details:
Custom SoC with second-gen Navi GPU, Zen 2 CPU

8-Core, 16-thread Zen 2 CPU at 3.5GHz

Navi GPU with 36 CUs on RDNA 2, 2.23GHz

Navi, Zen SoC uses new AMD RDNA 2.0 architecture

Ultra-fast 825GB SSD with up to 9GB/sec speeds

Support for 4K 120 Hz TVs

Ray-tracing enabled

8K output support (for gaming)

Plays PS4 games, BC is on a title-to-title basis

Separate games that ship on BD-XL Blu-ray discs

New controller with extensive haptic and tactile feedback
PlayStation 5 Coverage:
Related Tags