PlayStation 5 specs: 10TFLOPs Navi RDNA 2 2.23GHz GPU, 3.5GH Zen 2 CPU
Sony officially confirms specifications for its next-generation PlayStation 5 console.

Published Wed, Mar 18 2020 11:54 AM CDT
|
Updated Tue, Nov 3 2020 11:44 AM CST
Sony today announced the PS5's specs, and confirmed the console is less powerful than the Xbox Series X in some regards, but it's GPU is faster.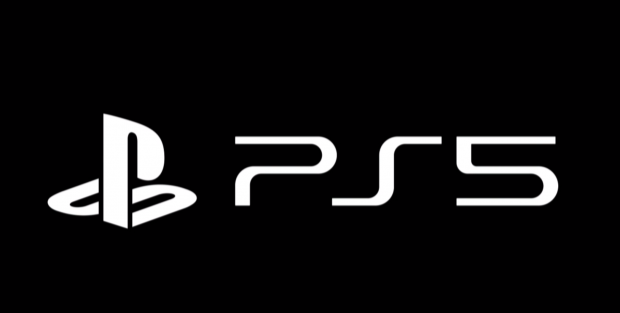 Despite being quite close to its competitor, the PlayStation 5 is technically less powerful than the Xbox Series X. The PS5 uses a RDNA 2 Navi 2x GPU clocked in at 2.23GHz with 36CUs with 10.3TFLOPs of power, complete with ray tracing support, and its 8-core 16 thread Zen 2 CPU is clocked at 3.5GHz. The next-gen PS5 sports 16GB of GDDR6 unified system RAM on a 256 bit bus (less than Microsoft's custom 320 bit bus) with 448GB/sec memory bandwidth.
The SSD is blazing fast, but it's only 825GB to keep costs down. The PlayStation 5's internal PCIe 4.0 NVMe SSD can hit up to 9GB/sec transfer rates with compressed files, and 5GB/sec rates with uncompressed files. Sony developed a new compression methodology based on RAD Game Labs' potent Kraken compression system that massively reduces data sizes. There's also a new architecture that reduces CPU usage overhead to free up system resources. It's also designed to give developers much more granular control over how their data is processed by the console.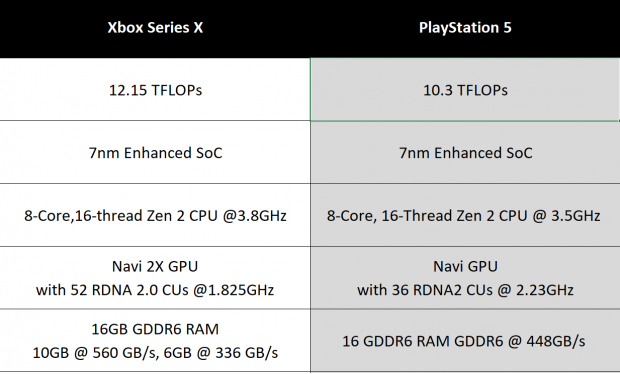 The console will release in Holiday 2020, and it may cost $499.
Check below for more info on everything we know about the PlayStation 5 so far:
PlayStation 5 specs and details:
Custom SoC with second-gen Navi GPU, Zen 2 CPU

8-Core, 16-thread Zen 2 CPU at 3.5GHz

Navi GPU with 36 CUs on RDNA 2, 2.23GHz

Navi, Zen SoC uses new AMD RDNA 2.0 architecture

Ultra-fast 825GB SSD with up to 9GB/sec speeds

Support for 4K 120 Hz TVs

Ray-tracing enabled

8K output support (for gaming)

Plays PS4 games, BC is on a title-to-title basis

Separate games that ship on BD-XL Blu-ray discs

New controller with extensive haptic and tactile feedback
PlayStation 5 Coverage:
Related Tags