Nintendo puts great effort into 3rd party Switch support
GTA V publisher Take-Two is impressed with Nintendo's 'great efforts' to support third party games on its new Switch hybrid console.

Published Tue, Nov 29 2016 9:12 PM CST
|
Updated Tue, Nov 3 2020 11:57 AM CST
Nintendo has made one thing clear with its new Switch handheld console hybrid: it wants to embrace third-party games and completely turn around the Wii U's secular games library. To do so, the Japanese console-maker is making huge concessions and efforts to attract major third-party developers and publishers like Take-Two Interactive, Ubisoft, and Bethesda to name a few--and all of these companies are quite impressed with the Switch. It appears Nintendo's plan is working.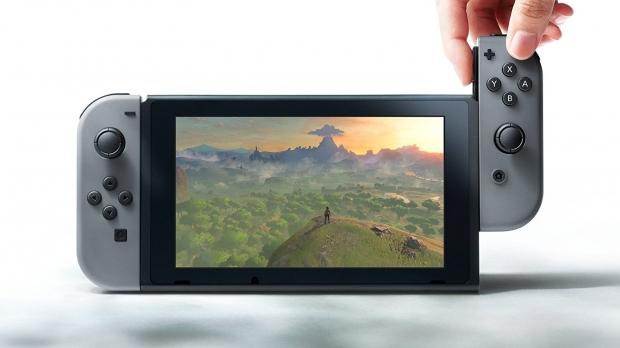 GTA V and Red Dead Redemption publisher Take-Two Interactive is the latest to praise Nintendo's strategy with the Switch, affirming that the company is making a "great effort" to ensure third-party support is properly ported, curated and maintained.
"The folks at Nintendo are making a great effort to support third-party developers, we're very optimistic on the Switch though we are not announcing anything specific today," Take-Two Interactive President Karl Slatoff said at the Credit Suisse 20th Annual Technology, Media & Telecom Conference IR conference.
Maybe we could see GTA V or even Red Dead Redemption 2 hop over to the Switch at some point? Being able to take Grand Theft Auto V on the go would be amazing, especially since the Nintendo Switch delivers console-grade graphics and performance while on-the-go.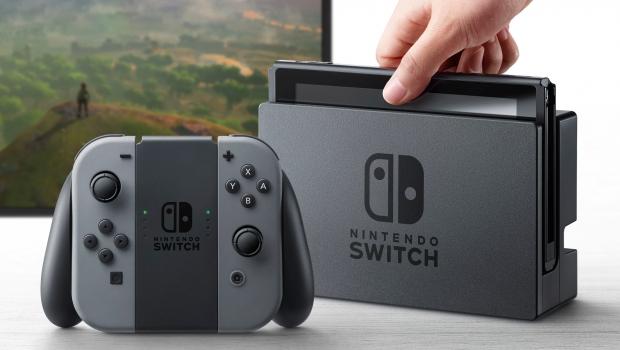 Other publishers have chimed in to share their optimism about the Nintendo Switch. This optimism likely has something to do with the Switch's highly-customized NVIDIA 16nm Pascal-grade Tegra processor, which not only are highly scalable, efficient and powerful, but also provides apparent easy porting of third-party games.
NVIDIA spent and incredible 500 man-years of engineering time to create the chip itself, and the Switch's hardware was tailor-made for its swappable on-the-fly functionality.
Armed with this scalable tech and easy game porting tools, devs and publishers can now translate their full titles over to the Switch effortlessly and painlessly--unlike the nightmares that ensued when trying to port games to the Wii U.
Here's what the publishers are saying about the Switch:
Read Also: Nintendo Switch has 6-inch 720p display with 10-point capacitive multi-touch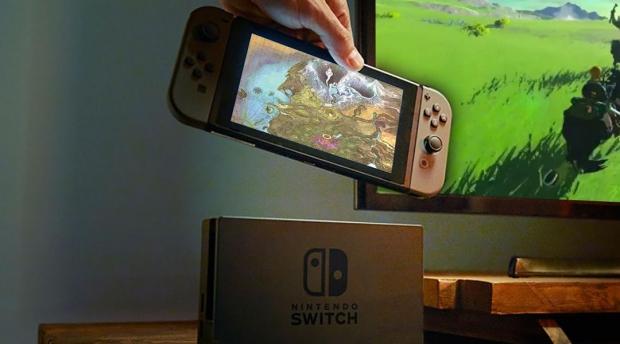 Ubisoft says that they have "big expectations" for the Switch, and was one of the first publishers to openly talk about how innovative the system was--in fact, they even said the Switch would "put Nintendo back in the race" even before the system was officially revealed.
"We have big expectations for the innovative Nintendo Switch. Our Just Dance franchise, for example, is one that people enjoy with families. With the Nintendo Switch in hand, children, their parents, or even their grandparents, would be able to dance out in the backyard on holidays," Ubisoft EMEA boss Alain Corre told Famitsu in a recent interview.
"Doesn't that sound exciting (laughs)? The hardware really helps expand the possibilities of fun, people of all ages will be able to play games anywhere. We hope to have a wide variety of software available, but we're unable to go into details just yet. Sorry (laughs)."
Read Also: Nintendo Switch may have 4GB unified memory pool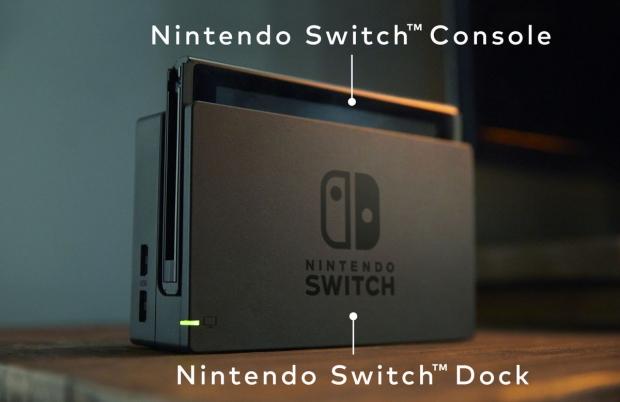 Bethesda's Todd Howard was so impressed with the Nintendo Switch that he decided Bethesda would "absolutely support the Switch" after decades of avoiding all Nintendo hardware. Bethesda hasn't released any games on Nintendo hardware since the classic NES days.
"I love it. I got to play it. I will tell you - well, maybe that's an N.D.A. thing. One of the best demos I've ever seen. Probably the best demo I've ever seen," Howard said in an interview with Glixel.
When asked if he thought the game he tried out or the actual Switch console was amazing, Howard responded: "I mean the device itself. I think it's really smart what they're doing. We're definitely going to be supporting it. It's the first time we've done something on Nintendo. If you don't count the old NES stuff. Home Alone. Or Where's Waldo?"
Read Also: Nintendo Switch listed at $245, to release March 17?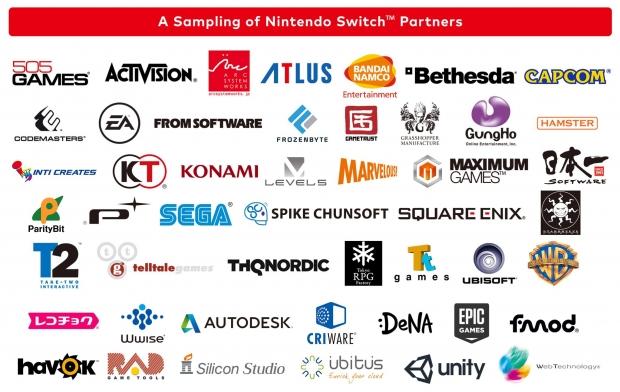 Dozens of major third-party players have pledged support for the Nintendo Switch, so the company is definitely doing something right in regards to its third-party plans. The Switch is expected to launch with the following games:
3D Mario (shown in the reveal trailer)

Mario Rabbids RPG (Nintendo overseeing to ensure day one availability)

Splatoon Port

Skyrim (Dale says "debated by others" but insisted by her own sources)

Just Dance 2017 ("100% locked for launch", adds Dale)
In the first six months, we should expect:
Smart Port (Bayonetta and Cloud Amiibo same day)

Zelda: Breath of the Wild (summer launch)

Telltale Guardians of the Galaxy ("very near launch day, weekly eps leading to movie")

Mario Kart 8 port (with "minor additions")

Xenoblade X port (late summer)

Mario Maker port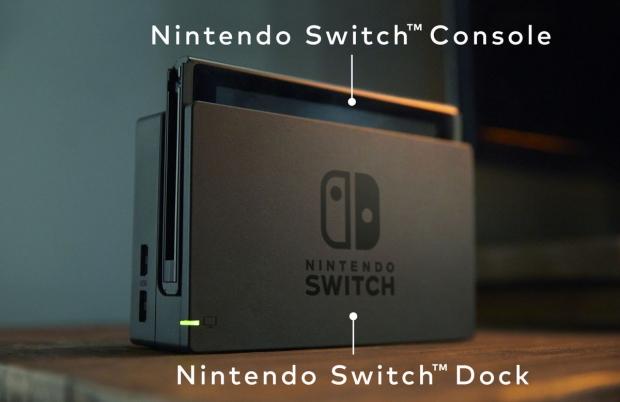 Read Also: Nintendo Switch to have wide array of hardware add-ons
Nintendo President Tatsumi Kimishima says the Switch will have a "full software lineup" at launch and well after, with a steady stream of first-party and third-party games packing in throughout the system's life cycle.
"The Switch's software lineup will be built-up. Having a full software lineup when the hardware launches is one reason for the Switch's launch timing," Kimishima said at an old Nintendo's investor's meeting.
"Also, we must be in a state to release titles not just at launch, but continually afterwards."
PR speak, or the real deal?
We've heard publishers like Ubisoft talk up Nintendo hardware before--they did it with the Wii U, and look how that turned out--so this song and dance isn't really anything new. But the Switch, however, is: the system is a unique merging of the three gaming platforms on the market, including console, handheld and even mobile gaming.
It'll be interesting to see if the Switch lives up to this hype or not, but many gamers feel it's way too early to tell just yet.
The Nintendo Switch will launch in March 2017, and check below for a comprehensive list of everything we know about the console-handheld hybrid so far.
Everything we know about Nintendo Switch so far:
Related Tags