Nintendo Switch handheld delivers console-quality gaming
Nintendo President Tatsumi Kimishima affirms the Switch handheld will deliver console-quality gaming even while on-the-go.

Published Fri, Oct 28 2016 7:40 AM CDT
|
Updated Tue, Nov 3 2020 11:57 AM CST
Nintendo's new Switch hardware melds the worlds of handheld and console gaming in a single transforming package. But what about gameplay? There's usually a pretty big disparity between Nintendo's consoles and handhelds as far as gameplay performance...however Nintendo now affirms that the Switch will deliver console-quality performance even while taken on-the-go.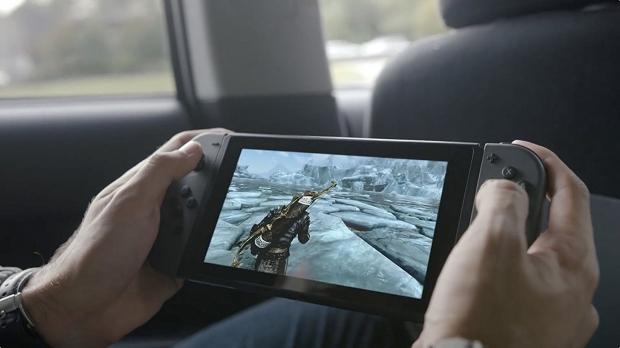 Recent reports state that the Nintendo Switch will offer better performance while docked for home console play, with the handheld portion possibly being underclocked while used out and about.
But according to Nintendo's President Tatsumi Kimishima, the Switch's handheld will deliver high-quality gameplay even while used outside the home, likely mirroring the exact same gameplay as when docked.
Kimishima also directly states the Switch will instantly swap gameplay across home console or portable handheld mode, possibly without any interruptions in gameplay.
"When mounted on the Nintendo Switch Dock, you can experience high-impact gameplay on the large screen. Just remove the Nintendo Switch system from the Nintendo Switch Dock to transfer the game from the TV to the system screen instantly, letting you experience home console-quality gaming while switching between the TV and any other location," Nintendo President Tatsumi Kimishima said in the company's latest investor relations report.
"The two unique detachable Joy-Con controllers also allow you to switch between multiple play styles with a single Nintendo Switch system, whether at home or on the go, letting you enjoy the gameplay of a home video game system with the portable convenience of a handheld system."
Mr. Kimishima has also revealed a few more Switch details, saying that the console-handheld hybrid is at the center of an ecosystem and will have a "wide array of accessories and hardware add-ons," possibly in the form of customized, game-specific JoyCon controllers that slide onto the tablet's sides.
Read Also: Nintendo expect 2 million Switch console sales at launch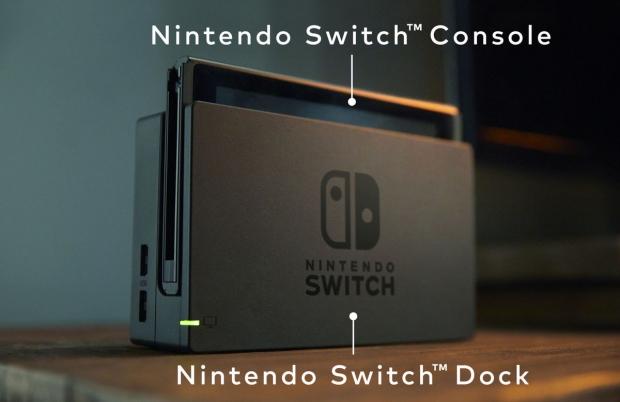 Although Nintendo has cautioned consumers and gamers that the Switch preview trailer is just a demonstration, and that the Switch gameplay performance and features are subject to change, it appears that the preview was right on the spot in this respect.
The footage demonstrates the Switch easily and seamlessly swapping from home console mode to portable handheld gaming without any loss in gameplay performance or clarity.
What makes Mr. Kimishima's words so interesting is Nintendo has been very forthright about the Switch being primarily a home-based system, with the company saying the "Switch is a home console first and foremost."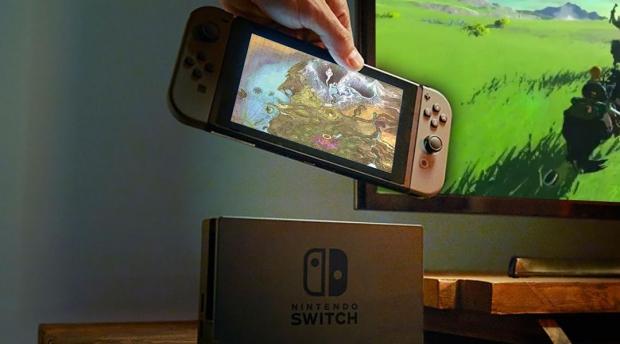 There have also been reports that the Nintendo Switch will have a 6.2-inch 720p touchscreen display with modern 10-point capacitive touch, and possibly support styluses. The JoyCon controllers may also have a built-in IR sensor that could simulate touchscreen interactivity while the Switch is docked for home console use.
Further reports indicate the Switch may use USB Type-C for its power source instead of a proprietary first-party cable. If Type-C is supported, the Switch's purported 3 hour battery life would be balanced out as the handheld could be quickly charged, but the downside is that it'd need a Type-C to Type-C power cable as well as a special Type-C DC power adapter.
The Nintendo Switch will be released in March 2017, and Nintendo will reveal pricing, launch games, specs, and more details about the system in a special presentation on January 12, 2017.
Check below for everything we know about the Switch so far, including confirmed specs and details, reports, expectations and analyses.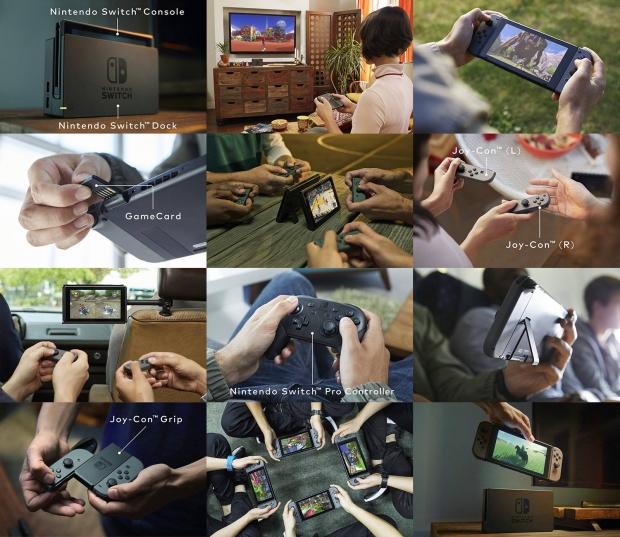 Everything we know about Nintendo Switch so far:
Related Tags