Sony patent turns shared videos into playable game demos
Sony's new scene-tagging patent would transform shared videos into interactive gameplay demos.

Published Nov 28, 2019 2:20 PM CST
|
Updated Tue, Nov 3 2020 11:46 AM CST
Sony's new scene-tagging patent basically creates labels for shared screenshots and videos on the PlayStation Network. But this shared media isn't just for watching: You can actually play them.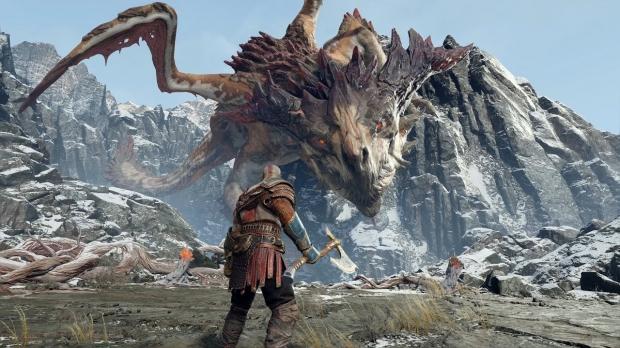 While scanning Sony's new scene tagging patent, I noticed something pretty interesting: Videos aren't just static, but contain small slices of interactive gameplay that viewers can start up and play. The patent isn't just for sharing screenshots and videos, but actually sharing that particular gameplay slice too.
It's a direct extension of the immensely ambitious game demo patent that lets you create and share game demos on the PlayStation Network.
It could work like this: You record a 1-3 minute clip of, say, taking on a huge boss in a next-gen game. You upload it to the PS Network and your friends see it. Your friends can request to basically play that particular session of gameplay with your character/loadout. They wouldn't watch your video, but actually play it.
Here's how it's described:
"In particular, scene tagging is used to characterize user generated content associated with gameplay information associated with video games. Exemplary user generated content include video recordings or screenshots from within the video game that pertain to events that have occurred.

"..Furthermore, the metadata associated with the user-generated content will allow viewers to experience the same content that is recorded."
A patent diagram shows a "game state" being preserved for this purpose.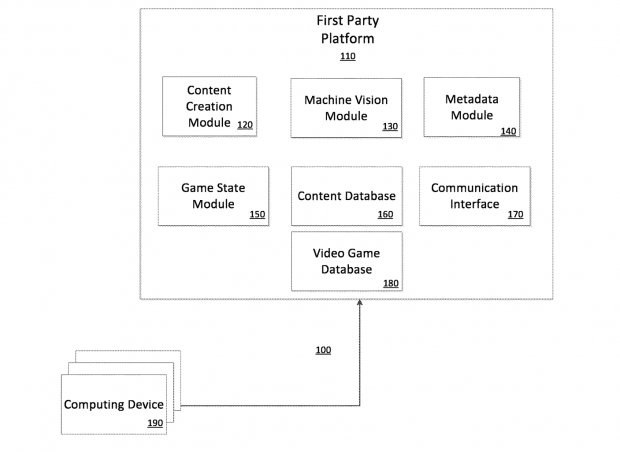 This is very similar to the interesting patent that would let users create their own small gameplay demos and upload them to PSN. The scene tagging patent should work in tandem with the demo patent and create lots of metadata like game title, time and date, username, and other custom user-created labels. This feature is also kind of like the save-state sharing feature Stadia outlined a bit ago.
Remember, as with all patents, this is just one example of what could happen. The patent is exhaustive with tons of embodiments that all outline different scenarios. There's the possibility that this won't translate into anything real and Sony hasn't announced anything concrete. This is just speculation.
But if genuine, the game-sharing feature will be absolutely huge for Sony's services. It would allow users to share the best parts of a game on a more open-ended network and dynamically advertise games in the best way possible: By actually playing them.
It'll be interesting to see if these new features are included with the PlayStation 5's rollout in 2020. Sony has been ramping up its services in preparation for the next-gen system and these features would be extremely potent.
But again, nothing's been announced so we can't treat this as fact (don't ever treat a patent as fact).
Sony is expected to reveal the PS5 in a special event in February 2020. The console will release in Holiday 2020, and it may cost $499.
Check below for more info:
PlayStation 5 specs and details:
Custom SoC with second-gen Navi GPU, Zen 2 8-core, 16 thread CPU

Navi, Zen SoC uses new AMD RDNA 2.0 architecture

Ultra-fast SSD

Support for 4K 120 Hz TVs

Ray-tracing enabled

8K graphics support (probably video, not gaming)

Plays all PS4 games

Separate games that ship on BD-XL Blu-ray discs

New controller with extensive haptic and tactile feedback
PlayStation 5 Coverage:
Related Tags