Sony's next-gen PlayStation 5 console is in the works, and new job listings may hint at the system's release window.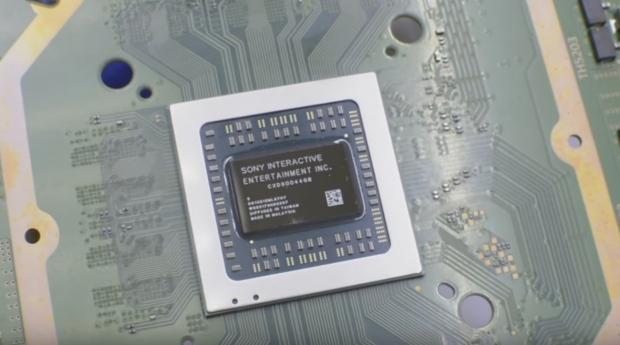 Sony just put up a marketing manager job listing directly involved with its new console. The listing says the candidate will "own the roadmap for next generation PlayStation campaign," which could indicate a possible 2019 release target for the PS5. These campaigns typically go into early planning phases a year or so out from a product's launch.
"As part of this hands-on position you would work across Partners, Product and Engineering and contribute to development and growth of PlayStation Intelligence Platform. You will own the roadmap for next generation PlayStation campaign," reads the marketing manager listing.
The Japanese games-maker is also hiring a senior software engineer that will affect the future PlayStation's network infrastructure. The listing, which is also part of the same PlayStation Intelligence Platform as the marketing position above, also directly references the next-generation PlayStation console.
"The team you'll be joining is chartered with developing platforms that enable delivering intelligent experiences to next generation of PlayStation devices. To enable us keep the momentum of PlayStation 4's tremendous success worldwide going over to next generation, you'll contribute to multiple opportunities to have an out-sized impact on shaping the evolution of our web services platform," reads the senior software engineer job listing.
Key analysts predict the PS5 will release in late 2019 or 2020 and remarks from Sony corporate seem to indicate a 2020 release is more likely. Ace Securities analyst Hideki Yasuda says the system could launch in late 2019, but shortages of key components like capacitors could push back its launch.
This particular listing also hints the PS4 will live alongside the PS5 for quite a while before its officially retired. This makes sense considering the PS4's massive momentum and playerbase, and Sony likely wants to see the ecosystem hit 100 million units sold before it folds into the next generation. It also could mean the PlayStation 5 is an iterative system that's not much different than the PlayStation 4.
Anonymous publishers recently told the Financial Times that the PS5 could be quite similar to the PS4 insofar as architecture, which opens up doors to a new synergistic multi-generation approach.
Based on recent patents, however, it's possible the PS5 will not be iterative and simply be backward compatible and natively play PS4 games when it releases.
Sources have told TweakTown the PlayStation 5 will be powered by AMD's new Navi architecture and enable higher-end gaming experiences in 4K. If accurate this should show a sizable discrepancy in power between the two systems.
Sony probably won't reveal anything to shareholders this year, but in 2019 we should see rumblings or comments about the next-generation PlayStation system.