UK government affected by crypto mining malware
Thousands of UK government sites have been compromised with cryptocurrency mining malware.
Published
5 minute read time
The cryptocurrency mining malware problem is extending into parts of the world that no one expected, with the UK government now directly affected with "thousands of websites" including sites belonging to NHS (National Health Services).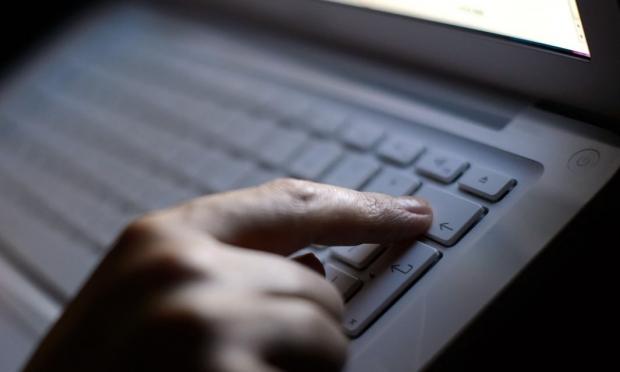 Over the weekend, the website of the Information Commissioner's office that is the UK's data protection watchdog, was taken offline in order to deal with crypto mining malware. The malware was inserted through websites codes to BrowseAloud, which is a plugin that helps the blind and partially-sighted people to use the internet.
CoinHive is back again as the culprit, where the malware is inserted through the compromised BrowseAloud plugin and then mines Monero on users' PCs. Scott Helme, an IT security consultant said he received a message from a friend who said their anti-virus had detected an issue after they had visited a UK government site.
Helme told Sky News "This type of attack isn't new - but this is the biggest I've seen. A single company being hacked has meant thousands of sites impacted across the UK, Ireland and the United States. Someone just messaged me to say their local government website in Australia is using the software as well".
Meanwhile, a spokesperson for the National Cyber Security Centre, which has confirmed they're working on the issue of the crypto mining malware, said: "NCSC technical experts are examining data involving incidents of malware being used to illegally mine cryptocurrency. The affected services has been taken offline, largely mitigating the issue. Government websites will continue to operate securely. At this stage there is nothing to suggest that members of the public are at risk".
More Crypto News/Content:
Crypto mining is slowing the search for ALIEN LIFE
Bitmain's rumored Ethereum ASIC miner could kill GPU mining
Salon offers users crypto mining instead of online ads
NVIDIA could unveil mining-specific GeForce GTX 2080 cards
Australian government also hit with crypto mining malware
UK government affected by crypto mining malware
Could NVIDIA block GeForce GTX 20 series cards from mining?
Italian crypto exchange BitGrail has lost $170 million
Russian scientists busted mining crypto in NUCLEAR facility
6 x GPU packs now on sale for miners, GTX 1060s or GTX 1080s
NVIDIA says cryptocurrency demand 'exceeded expectations'
NVIDIA: 'we are 10x bigger than our GPU competitor'
GPU prices slightly better, GTX 1080 Ti is now 'only' $1100
Ledger owner? Your cryptocurrency can be easily STOLEN
$4 trillion wiped off stock market, tech stocks are HURTING
US credit card companies block cryptocurrency purchases
Samsung announces it's making cryptocurrency mining chips
NVIDIA Tesla V100: $8000 card is the BEST to mine Ethereum
Ripple (XRP) sets a new all-time record price of $3.17
Ethereum closes in on $1000, momentum isn't stopping
Ethereum reaches new record all-time high price of $870
Ripple (XRP) value blows up, bypasses Ethereum's market cap
Crypto expert kidnapped, had to pay $1 million BTC ransom
UnikoinGold is now available on Bittrex
Bitcoin could be worth $0, according to Morgan Stanley
Facebook Messenger malware mines Monero on users' PCs
Using 'blockchain' in new name, company shares rise 500%
MiningSky 8-GPU Mining Rig V1 Review
French dominatrix pimps clients out in 'Crypto Slave Farm'
North Korea hijacking cryptocurrency industry workers
Analyst: Bitcoin on its way to $400,000 - will happen soon
Related Tags